January 12: An Egyptian appeals court has acquitted two young women imprisoned for "attacking society's values" over videos they published on TikTok, a court official said.
"The court of appeal accepted the appeal filed by Haneen Hossam and Mawada al-Adham against their imprisonment … on charges of incitement to debauchery and attacking society's values," the official said, asking not to be named, the Guardian reported.
The women had been sentenced to two years in prison in July for "breaching public morals".
Hossam had been arrested in April after posting a video on TikTok, telling her 1.3 million subscribers that girls could work with her for money.
She was accused of "inciting debauchery", "attacking public morals" and "human trafficking".
Al-Adham, who has about 2 million Instagram followers, was also arrested in May after publishing satirical videos.
They are among a dozen influencers arrested in 2020 for "breaching public morals" in the conservative country.
In June, an Egyptian court sentenced the belly dancer Sama al-Masry to three years over "inciting debauchery" on social media after posting a TikTok dance video.
In 2018, a female singer was detained on the same charge after an online video clip of her dancing went viral.
The previous year, a female pop singer was sentenced to two years in prison on similar charges, also over a video deemed provocative. Her sentence was reduced to a year on appeal.
https://www.theguardian.com/world/2021/jan/12/egyptian-court-acquits-women-jailed-for-inciting-debauchery-on-tiktok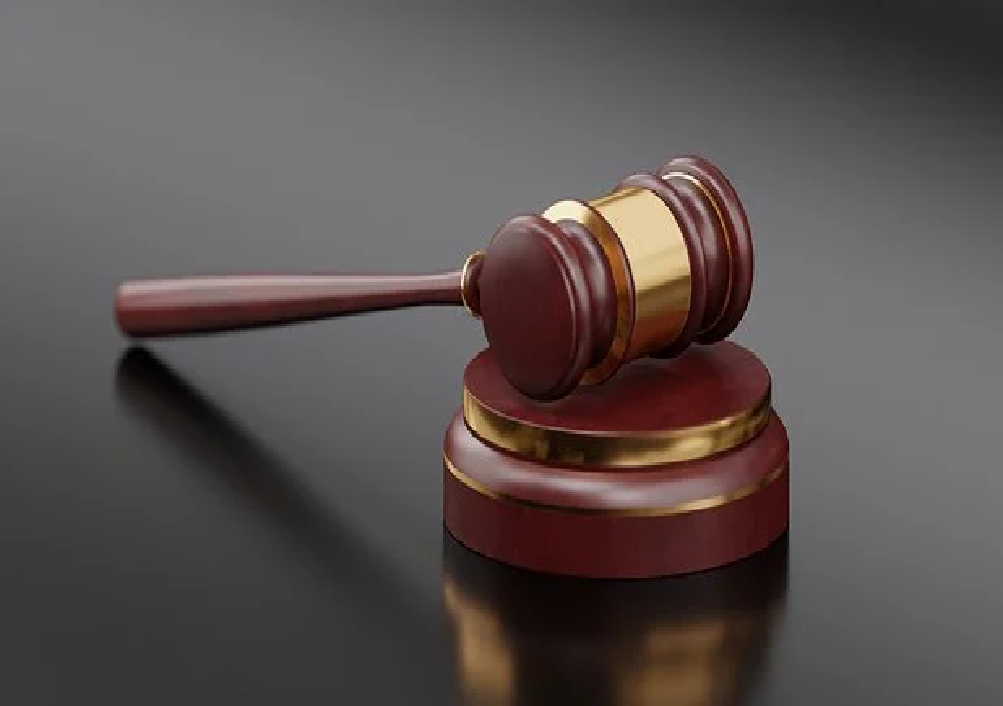 Washington, January 12 (NYT): In the US Supreme Court's first ruling on abortion since the arrival of Justice Amy Coney Barrett, the court on Tuesday reinstated a federal requirement that women seeking to end their pregnancies using medications pick up a pill in person from a hospital or medical office.
The court's brief order was unsigned, and the three more liberal justices dissented, The New York Times reported. The only member of the majority to offer an explanation was Chief Justice John G. Roberts Jr., who said the ruling was a limited one that deferred to the views of experts.
The question, he wrote, was not whether the requirement imposed "an undue burden on a woman's right to an abortion as a general matter." Instead, he wrote, it was whether a federal judge should have second-guessed the Food and Drug Administration's determination "because of the court's own evaluation of the impact of the Covid-19 pandemic."
"Here as in related contexts concerning government responses to the pandemic," the chief justice wrote, quoting an earlier opinion, "my view is that courts owe significant deference to the politically accountable entities with the 'background, competence and expertise to assess public health.'"
In dissent, Justice Sonia Sotomayor, joined by Justice Elena Kagan, said the majority was grievously wrong.
"This country's laws have long singled out abortions for more onerous treatment than other medical procedures that carry similar or greater risks," Justice Sotomayor wrote. "Like many of those laws, maintaining the F.D.A.'s in-person requirements" for picking up the drug "during the pandemic not only treats abortion exceptionally, it imposes an unnecessary, irrational and unjustifiable undue burden on women seeking to exercise their right to choose."
She suggested that the next administration should revisit the issue.
"One can only hope that the government will reconsider and exhibit greater care and empathy for women seeking some measure of control over their health and reproductive lives in these unsettling times," Justice Sotomayor wrote.
Julia Kaye, a lawyer with the American Civil Liberties Union, said the Supreme Court had taken an extraordinary step.
"The court's ruling rejects science, compassion and decades of legal precedent in service of the Trump administration's anti-abortion agenda," she said in a statement. "It is mind-boggling that the Trump administration's top priority on its way out the door is to needlessly endanger even more people during this dark pandemic winter — and chilling that the Supreme Court allowed it."
Judge Theodore D. Chuang, of the Federal District Court in Maryland, had blocked the requirement in light of the coronavirus pandemic, saying that a needless trip to a medical facility during a health crisis very likely imposed an undue burden on the constitutional right to abortion.
The case concerned a restriction on medication abortions, which are permitted in the first 10 weeks of pregnancy. About 60 percent of abortions performed in those weeks use two drugs rather than surgery.
The first drug, mifepristone, blocks the effects of progesterone, a hormone without which the lining of the uterus begins to break down. A second drug, misoprostol, taken 24 to 48 hours later, induces contractions of the uterus that expel its contents.
The contested measure requires women to appear in person to pick up the mifepristone and to sign a form, even when they had already consulted with their doctors remotely. The women can then take the drug when and where they choose. There is no requirement that women pick up misoprostol in person, and it is available at retail and mail-order pharmacies.
The American College of Obstetricians and Gynecologists and other groups, all represented by the A.C.L.U., sued to suspend the requirement that women make a trip to obtain the first drug in light of the pandemic. There was no good reason, the groups said, to require a visit when the drug could be delivered or mailed.
Judge Chuang blocked the measure in July, saying that requiring pregnant women, many of them poor, to travel to obtain the drug imposed needless risk and delay, particularly given that the pandemic had forced many clinics to reduce their hours.
He imposed a nationwide injunction, reasoning that the American College of Obstetricians and Gynecologists has more than 60,000 members practicing in all 50 states and that its membership includes some 90 percent of the nation's obstetricians and gynecologists.
A unanimous three-judge panel of the United States Court of Appeals for the Fourth Circuit, in Richmond, Va., refused to stay Judge Chuang's injunction while an appeal moved forward. The Trump administration, which often seeks Supreme Court intervention on an emergency basis when it loses in the lower courts, asked the justices in August to stay the injunction.
In October, in its first encounter with the case, the Supreme Court issued an unusual order returning the case to Judge Chuang, saying that "a more comprehensive record would aid this court's review" and instructing him to rule within 40 days. In the meantime, the disputed requirement remained suspended.
Judge Chuang issued a second opinion on Dec. 9, again blocking the requirement. The "health risk has only gotten worse," he wrote.
The Trump administration returned to the Supreme Court. Its brief focused mainly on data from Indiana and Nebraska, where state laws continued to require women to pick up the pills in person.
In those states, the administration told the justices, the number of abortions had increased compared to the previous year. That showed, the administration's brief said, that the requirement did not amount to an unconstitutional burden on the right to abortion.
That argument, lawyers for the medical group wrote in response, "defies rudimentary principles of statistical analysis." Many factors could account for the rise in the number of abortions in the two states during the pandemic, they wrote, including disruptions in access to contraceptives, unemployment and other circumstances "that have made unwanted pregnancy more likely and parenting less tenable for some."
Justice Sotomayor was also unimpressed by the argument. "Reading the government's statistically insignificant, cherry-picked data," she wrote, "is no more informative than reading tea leaves."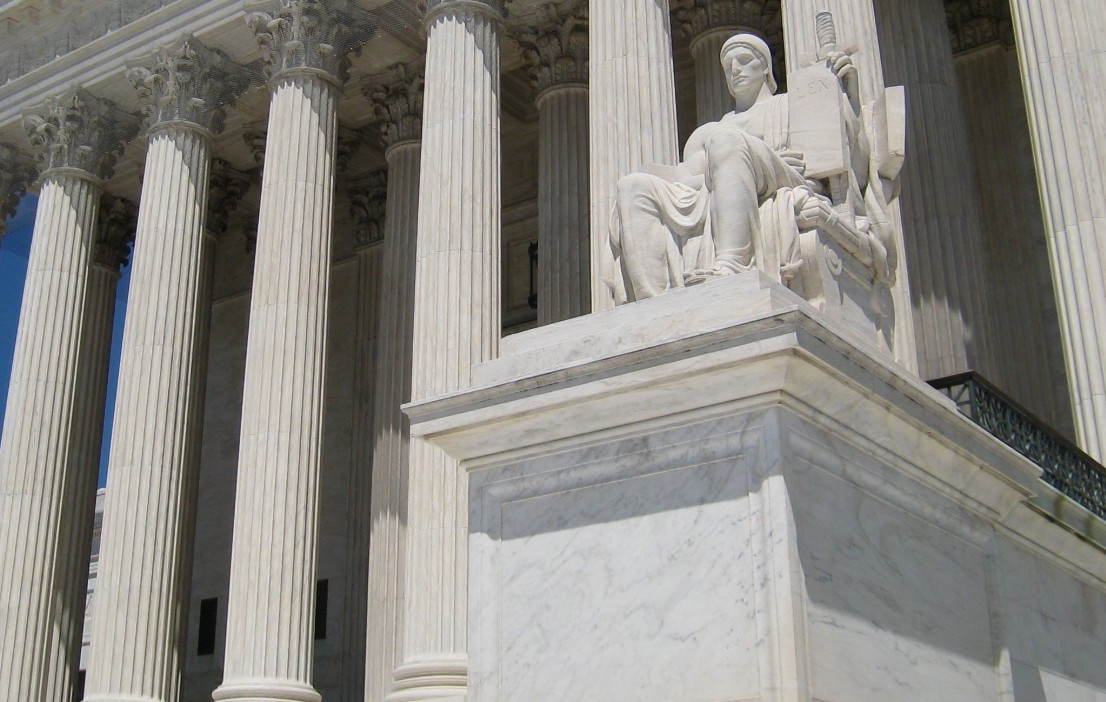 January 11: The U.S. Supreme Court refused to expedite appeals filed by President Donald Trump and his allies to reverse his election defeats in key states, formally confirming that the justices won't intervene before President-elect Joe Biden's Jan. 20 inauguration.
Trump and his supporters filed their appeals weeks ago with the goal of nullifying Biden's Electoral College victory before Congress met to count the votes on Jan. 6. The justices rejected the bids to expedite without comment or public dissent as part of a list of orders released Monday, Bloomberg reported.
The appeals, including cases filed by lawyers Lin Wood and Sidney Powell as well as the Trump campaign, claim without foundation that Biden's victory was the product of widespread fraud, caused in part by the use of mail-in ballots. The appeals challenge Biden's wins in Pennsylvania, Wisconsin, Georgia, Michigan and Arizona.
The court had already rejected two Trump-backed bids to reverse Biden wins in pivotal states, each time without public dissent from any of the nine justices.
The court could agree later to use a lingering 2020 dispute to reset the rules for future presidential contests. In that case, Republicans say the Pennsylvania Supreme Court unconstitutionally usurped the power of the state legislature by allowing three extra days for ballots to arrive because of the pandemic and anticipated mail delays.
The U.S. Supreme Court declined to intervene in the Pennsylvania case before the Nov. 3 election, but three conservative justices indicated at the time they thought the state court had overstepped.
The cases affected by Monday's orders are Donald J. Trump v. Bookvar, 20-845; Trump v. Biden, 20-882; Trump v. Wisconsin Elections Commission, 20-883; Wood v. Raffensperger, 20-799; Ward v. Jackson, 20-809; Kelly v. Pennsylvania, 20-810; and King v. Whitmer, 20-815.
In a separate case, the high court on Monday turned away a Democratic bid to force universal vote-by-mail in Texas, leaving intact a state law that lets people cast no-excuse absentee ballots only if they are 65 or older.
https://www.bloomberg.com/news/articles/2021-01-11/supreme-court-rejects-trump-bid-to-expedite-election-appeals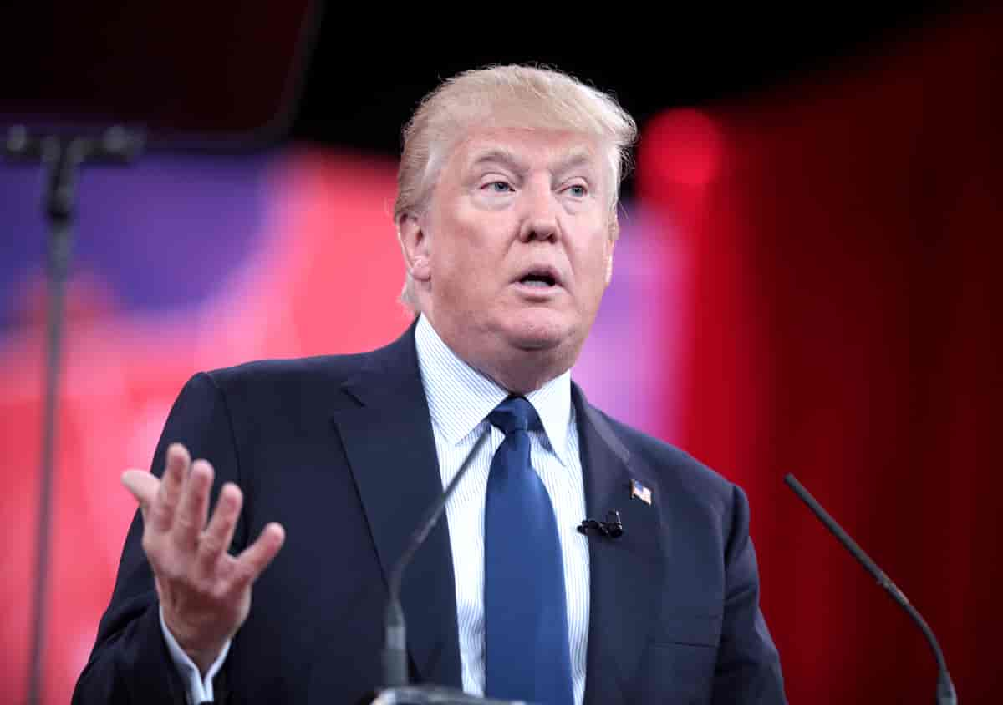 London, April 2: Prominent UK businessman and political donor Arron Banks has failed in his attempt to use human rights laws to dismiss a £162,000 tax bill.
The Brexit-backing millionaire has been resisting an HM Revenue & Customs (HMRC) assessment that he owes the money for an inheritance tax liability on political donations to Ukip party. Banks, one of the self-styled "bad boys of Brexit", gave almost £1m in donations to the party between October 2014 and March 2015.
A written ruling by the upper tribunal delivered on Wednesday noted that donations to political parties that have two MPs elected at the previous general election, or one MP elected and a total of 150,000 votes, are exempt from inheritance tax, The Guardian reported.
While Ukip did receive 919,471 votes across the UK in the 2010 general election, the party did not return a single MP to the House of Commons. Consequently, HMRC billed Banks for £162,945.34.
Banks challenged the decision at the first-tier tribunal, arguing the law on political donations being exempt from inheritance tax breached both his human rights and EU law. He claimed the provisions of the Inheritance Tax Act were unlawfully discriminatory under the European Convention on Human Rights (ECHR) and also breached his – and Ukip's – right to freedom of expression and freedom of assembly under the convention. He further argued that the imposition of a tax charge on the donations involved a breach of the UK's obligations regarding the Treaty on European Union.
The initial tribunal dismissed his challenge in November 2018 and Banks took his case to the upper tribunal, which has rejected his appeal. Mrs Justice Falk ruled the difference in treatment between Banks and an individual who donated to a political party with two MPs, or one MP and which received more than 150,000 votes, was not discriminatory under European human rights law.
She also ruled that the first-tier tribunal was wrong to have found that the difference in treatment was discriminatory on the grounds of his political opinion. The judge said the provisions of the Inheritance Tax Act were proportionate in the pursuit of "a rational and legitimate aim", namely "to provide tax relief on donations to political parties that are participating in parliamentary democracy by being represented in the House of Commons".
https://www.theguardian.com/uk-news/2020/apr/02/arron-banks-fails-to-use-european-laws-to-avoid-paying-162000-tax-bill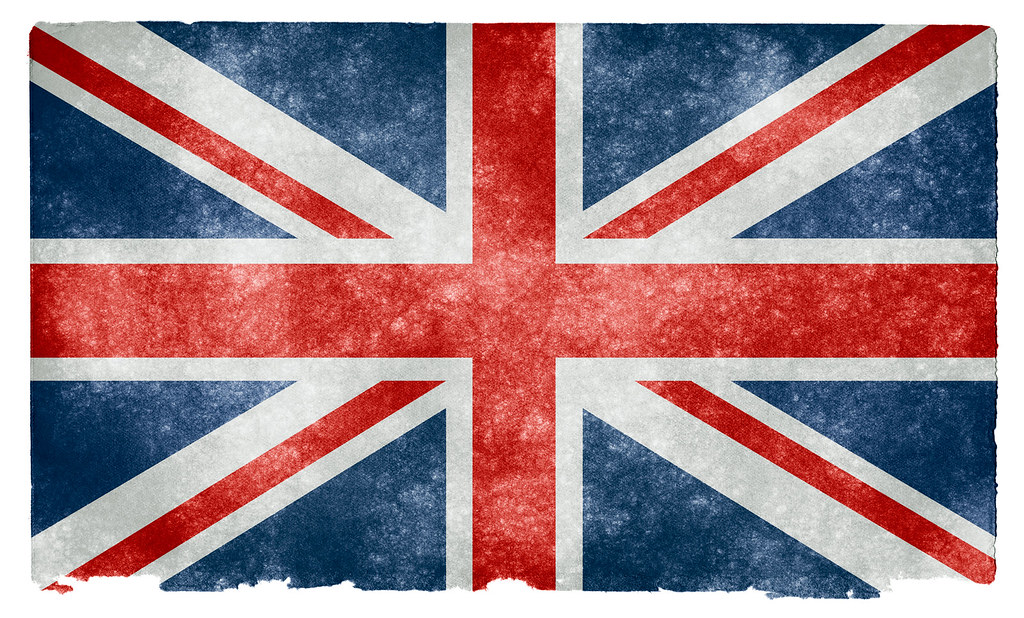 April 6: Amazon.com Inc. general counsel David Zapolsky's leaked comments against a warehouse employee who was fired could prompt a case for unlawful termination and retaliation and also a potential claim for race discrimination.
The tech giant's firing of US warehouse employee and protest organiser Chris Smalls had already sparked controversy. But the situation exploded when reports surfaced, based on leaked notes from an internal meeting, that Zapolsky had bad-mouthed Smalls while cooking up a plan to bolster Amazon's public relations situation.
Amazon has stated that Smalls was fired because he violated the company's 14-day quarantine policy by returning to work after coming into contact with a co-worker who tested positive for COVID-19.
Smalls has asserted in a written statement that Amazon had not quarantined other employees when he was on the job and believes that he was targeted for speaking out about unsafe working conditions during the novel coronavirus outbreak.
"He's not smart, or articulate, and to the extent the press wants to focus on us versus him, we will be in a much stronger PR position than simply explaining for the umpteenth time how we're trying to protect workers," Zapolsky reportedly stated, law.com reported.
He added, "We should spend the first part of our response strongly laying out the case for why the organiser's conduct was immoral, unacceptable, and arguably illegal, in detail, and only then follow with our usual talking points about worker safety. Make him the most interesting part of the story, and if possible make him the face of the entire union/organising movement."
Zapolsky's comments could prompt a case for unlawful termination and retaliation and also a potential claim for race discrimination, according to employment lawyer Carolyn Wheeler, senior counsel at Katz, Marshall & Banks in Washington, D.C.
"Well, they really stepped in it," Wheeler said Monday in an interview. "They just handled it 100% the wrong way by firing him."
https://www.law.com/corpcounsel/2020/04/06/amazon-general-counsels-leaked-comments-could-fuel-retaliation-race-discrimination-claim/?slreturn=20200307061345

Washington, April 6: The U.S. Supreme Court on Monday declined to hear a religious rights dispute brought by the Roman Catholic Archdiocese of Washington against the Washington area transit authority over its policy barring advertisements in its stations and on buses and trains on divisive issues including religion.
The conservative-majority court, usually receptive to religious rights claims, declined to review the Washington Metropolitan Area Transit Authority's 2015 policy that bars political, religious and advocacy advertisements in the transportation system that serves the U.S. capital region, The New York Times reported.
One of the nine justices, conservative Brett Kavanaugh, could not participate due to his prior service on a court that previously dealt with the case. That means the Supreme Court could have turned out to be split 4-4 between its liberal and conservative justices, leaving the conservative majority unable to ensure a victory in the case.
"Because the full court is unable to hear this case, it makes a poor candidate for our review," conservative Justice Neil Gorsuch wrote in a statement regarding the court's action. If Kavanaugh had participated "our intervention and a reversal would be warranted," Gorsuch added.
A federal judge in Washington declined to impose an injunction blocking the advertisement policy. The decision was upheld in 2019 by the U.S. Court of Appeals for the District of Columbia Circuit, which ruled that the policy did not discriminate against religious entities.
Archdiocese officials argued that the transit agency's policy violated religious and free speech rights guaranteed under the U.S. Constitution's First Amendment as well as a federal law called the Religious Freedom Restoration Act that protects religious rights.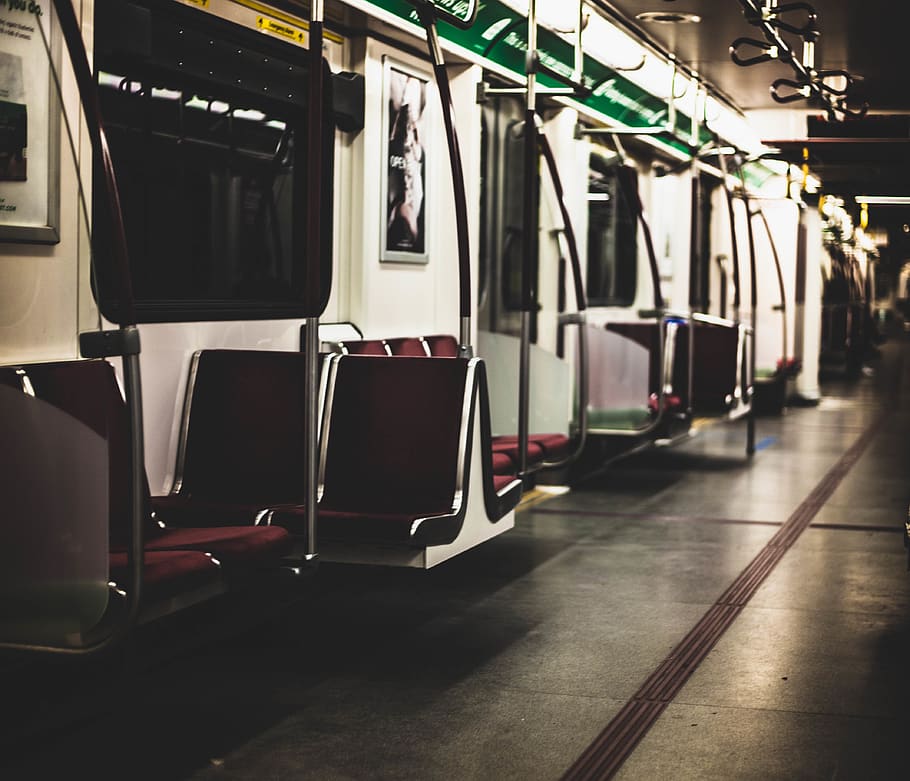 Hong Kong, April 5: Prominent Chinese human rights lawyer Wang Quanzhang, who was jailed for four and a half years of subversion, has been released from prison but barred from reuniting with his wife and son in Beijing amid the coronavirus pandemic.
His wife, Li Wenzu, fears that the authorities are using the pandemic as an excuse to hold him under de facto house arrest indefinitely. She said Wang has been released from prison but authorities had sent him to his home town, Jinan, in the north-eastern province of Shandong (400km south of Beijing) for quarantine.
Chinese authorities have been using compulsory quarantine as a pretext to detain or restrict the movements of government critics.
"The government is continuing to restrict his personal freedoms and forcing us to be separated," Li told the Guardian. "This behaviour is shameless, I'm absolutely opposed to this and am very angry.
"I fear the government is using the pandemic as an excuse to detain him. Would it be just 14 days as they say? I can't trust them. So long as my husband has no freedom, I'll continue to fight until he comes back."
Wang called his wife from the prison on Saturday telling her to refrain from going to meet him in prison. In a recording she posted on Twitter, Wang said he had to be quarantined "for some time" due to the pandemic. When Li, who has been frequently harassed by the authorities, angrily asked whether he was prompted to say that under duress, he said: "We'll be back together, but there'll be a process."
"The Linyi prison… forced Quanzhang to 'persuade' me into accepting the arrangement of sending him to Jinan. I absolutely oppose it," Li said on Twitter: "Wang Quanzhang needs real freedom, our family needs to be reunited."
In a practice dubbed "non-release release" by respected China law expert Jerome Cohen at the New York University, Chinese rights activists are often released from prison into de facto house arrest or enforced restriction to their native village, where they remain for years. "What will Wang Quanzhang's 'release' on April 5 amount to?" asked Cohen in his blog.
Wang, a lawyer who had taken on politically sensitive cases and defended activists and members of the banned religious group Falun Gong, was sentenced to jail in January 2019 on the blanket charge of "subversion of state power".
He was one of more than 300 lawyers and activists detained in a wave of crackdowns that started in July 2015. He was the last lawyer of the group to be convicted, with his trial taking place three-and-a-half years after he was taken away by the authorities.
https://www.theguardian.com/world/2020/apr/05/china-quarantines-human-rights-lawyer-wang-quanzhang-400km-from-home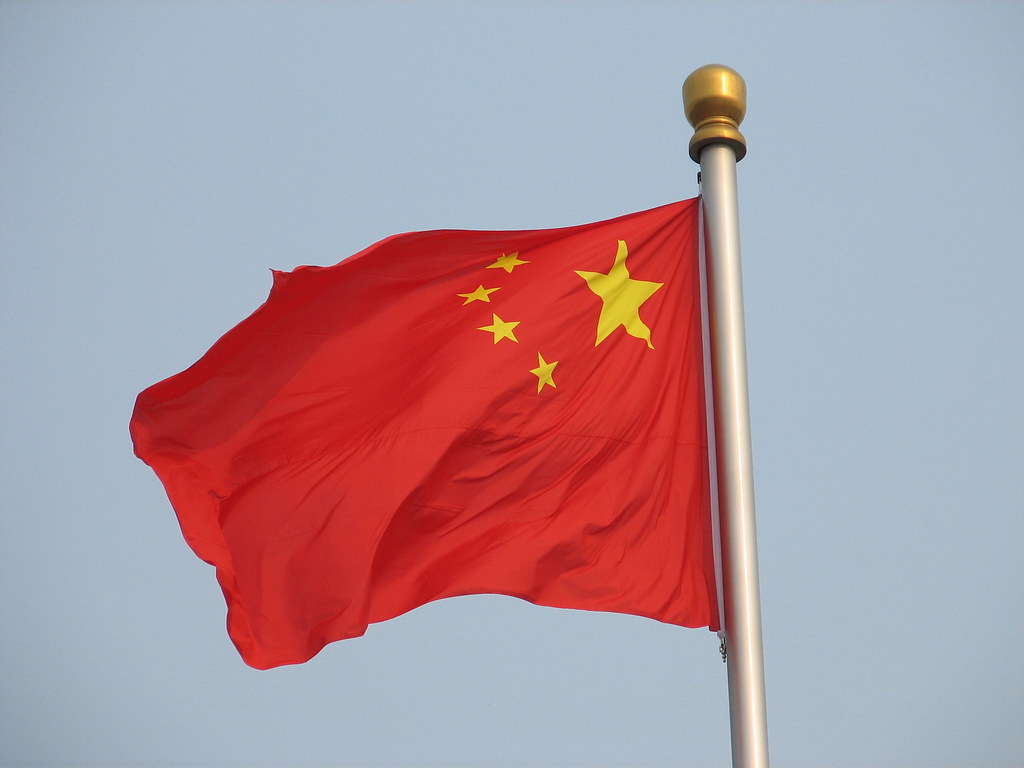 China has issued new, tougher guidelines for protection of patents, copyrights and other intellectual property to deal with problems such as piracy that plague the country and cause tremendous economic losses.
The new order strengthened laws for protecting intellectual property rights, increased compensation for infringements and stricter enforcement of existing laws. The new laws also lower the threshold for criminal prosecution of IPR offences and include confiscation of illegal income and destruction of counterfeit goods.
The decision seems to have been deliberately taken at a time when a push is required for the slow progress in trade talks with the United States, though Chinese authorities have not said so.
The Guardian
July 24, 2021: The top international official in Bosnia has outlawed denial of genocide in the Balkan country to counter attempts by Bosnia's Serbs to deny the scope of the 1995 massacre in Srebrenica, Europe's only post-second world war genocide.
Valentin Inzko, the outgoing head of Bosnia's Office of the High Representative, or OHR, introduced the changes to the country's criminal code on Friday, bringing in prison sentences of up to five years for genocide denial and for the glorification of war criminals, including naming of streets or public institutions after them.
The OHR is the top international body overseeing implementation of the peace agreement that ended Bosnia's 1992-95 war. It has the authority to impose decisions or dismiss officials who undermine the post-war ethnic balance and reconciliation efforts among the Bosniaks, who are mostly Muslim, Bosnia's Serbs and Croats.
The international court of justice and the international criminal court for Former Yugoslavia declared the Bosnian Serb killings of more than 8,000 Bosniaks that took place in Srebrenica during the Bosnian war as genocide. However, Bosnian Serb officials and neighbouring Serbia have refused to accept the designation.
Disclaimer: This article was originally published by the Guardian.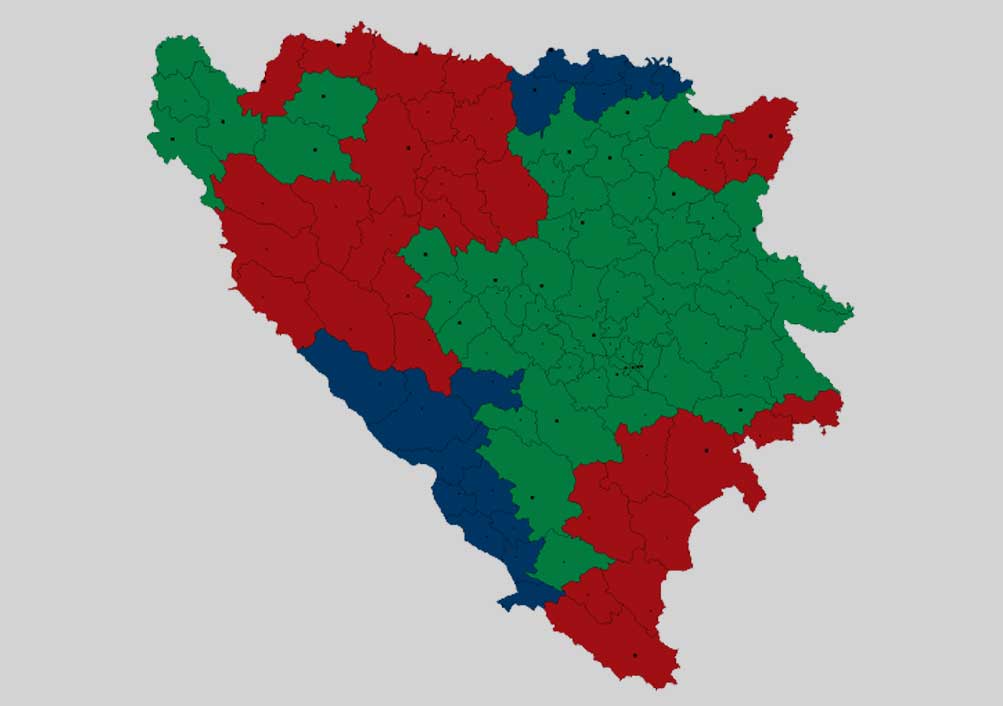 Agence France-Presse
July 29, 2021: A pro-democracy Hong Kong radio host went on trial Thursday for sedition in the first use of the colonial-era law since the city's handover to China as authorities broaden their criminalisation of dissent.
Tam Tak-chi, 48, is among a growing number of activists charged with sedition, a little-used decades-old law that prosecutors have dusted off in the last twelve months.
It is separate from the sweeping national security law that was imposed on Hong Kong last year, which has also been used to prosecute dissidents.
Best known by his moniker "Fast Beat", online talk show host Tam faces eight sedition charges for slogans he either uttered or wrote between January and July last year.
He also faces other charges including inciting an unlawful assembly and disorderly conduct.
At the opening of his trial on Thursday, prosecutors read out those slogans, as well as some pro-democracy speeches Tam gave, often littered with colourful Cantonese curse words.
The slogans included "Liberate Hong Kong, revolution of our times", "Corrupt cops, all of your family go to hell", "Disband Hong Kong police, delay no more" and "Down with the Communist Party of China".
The trial is a watershed legal moment for Hong Kong because it will set a precedent for what political phrases and views are now deemed illegal as China looks to stamp out dissent following huge and often violent democracy protests two years ago.
Forgotten relic
On Tuesday, a Hong Kong court convicted a former waiter of terrorism and inciting secession in the first trial conducted under the new national security law.
During that trial, judges ruled that the popular protest slogan "Liberate Hong Kong, revolution of our times" was secessionist and therefore a national security crime.
Tam's trial was delayed so judges could wait for Tuesday's verdict, which was from a higher court.
In Hong Kong, sedition is broadly defined as any words that generate "hatred, contempt or disaffection" towards the government or "encourage disaffection" among residents.
It was first penned by colonial ruler Britain in 1938 and had long been criticised as an anti-free speech law.
By the time of Hong Kong's 1997 handover, it had not been used for decades and was a largely forgotten relic on the statute books in a city that had become a regional bastion of free speech.
But China is currently remoulding Hong Kong in its own authoritarian image and the newly created national security police unit has resurrected the sedition law.
Last week, five members of a pro-democracy Hong Kong union that published children's books about sheep trying to hold back wolves from their village were arrested for sedition.
Three have since been charged and remanded into custody.
Sedition carries up to two years in jail for a first offence.
In contrast, the national security law is much harsher with up to life in prison for those who are convicted of serious offences.
Disclaimer: This article was originally published by AFP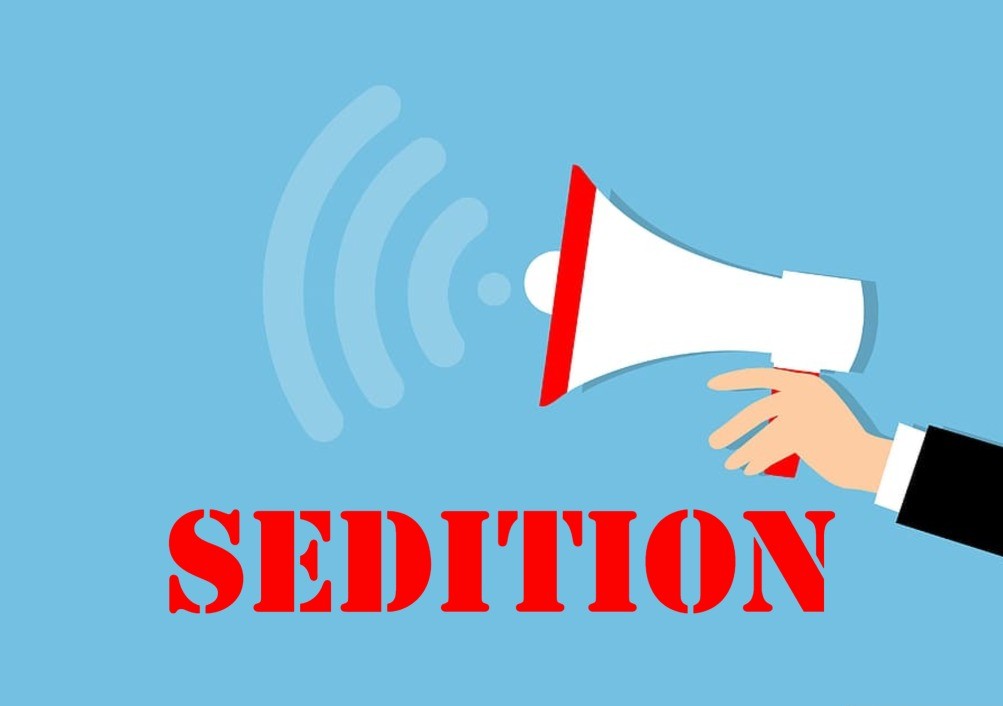 The Guardian
July 29, 2021: The Queen's lawyers secretly lobbied Scottish ministers to change a draft law to exempt her private land from a major initiative to cut carbon emissions, documents reveal.
The exemption means the Queen, one of the largest landowners in Scotland, is the only person in the country not required to facilitate the construction of pipelines to heat buildings using renewable energy.
Her lawyers secured the dispensation from Scotland's government five months ago by exploiting an obscure parliamentary procedure known as Queen's consent, which gives the monarch advance sight of legislation.
The arcane parliamentary mechanism has been borrowed from Westminster, where it has existed as a custom since the 1700s.
In a series of reports into Queen's consent in recent months, the Guardian revealed how the Queen repeatedly used her privileged access to draft laws to lobby ministers to change UK legislation to benefit her private interests or reflect her opinions between the late 1960s and the 1980s.
The new documents, uncovered by Lily Humphreys, a researcher for the Scottish Liberal Democrats using freedom of information laws, disclose how the monarch used her special access to Scottish legislation to intervene in the parliamentary process as recently as February.
The documents also suggest Nicola Sturgeon's government failed to disclose the monarch's lobbying this year when a Scottish politician used a parliamentary debate to query why the Queen was securing an exemption from the green energy bill.
The move appears at odds with the royal family's public commitment to tackling the climate crisis, with Prince William recently joining his father, Charles, in campaigning to cut emissions and protect the planet.
Sturgeon's government heralded the bill as a key piece of legislation to combat the climate emergency. It said the law, known as the heat networks bill, would help cut emissions, reduce fuel poverty and create green jobs.
The legislation enabled the construction of pipelines to heat clusters of homes and businesses using renewable energy, rather than from separate fossil fuel boilers.
On 12 January, John Somers, Sturgeon's principal private secretary, wrote to Sir Edward Young, the Queen's most senior aide, asking for her consent to the heat networks bill. In his letter, Somers said it would allow companies and public authorities to compulsorily buy land from landowners.
On 3 February, officials working for Paul Wheelhouse, the then energy minister, recorded that the Queen's lawyers raised concerns about the bill. They also recorded he had agreed to alter the bill, noting the "minister agreed to proposed amendment that would addressed [sic] concerns from Queen's solicitors". This had been done in relation to the Queen's consent process.
On 17 February, a courtier told the Scottish government the Queen had given her consent to allow the bill to be passed.
Five days later, when MSPs debated the bill, Wheelhouse put forward an amendment that applied only to land privately owned by the Queen. It specifically prevents companies and public authorities from compelling the Queen to sell pieces of her land to enable the green energy pipelines to be built.
Buckingham Palace says Queen's consent, a process requiring ministers to notify lawyers when a proposed bill might affect her public powers or private interests, is a "purely formal" part of the parliamentary process.
However, there are increasing examples where the Queen has taken advantage of her consent privileges to require changes before she formally consents to the law proceeding through parliament. That appears to have occurred on this occasion in Scotland, where the procedure – known as crown consent – operates in the same way.
During the debate over the parliamentary bill, Andy Wightman, then an independent MSP, objected to the amendment, arguing it was wrong to single out the Queen for preferential treatment.
Wheelhouse responded that the amendment was "required to ensure the smooth passage of the bill". However, he did not disclose that the Queen's lawyers had lobbied for the change. The amendment was passed with Wightman and a handful of other MSPs opposing it.
After being informed about the new documents, Wightman said he was "shocked to discover that the amendment was put in place in order to secure Queen's consent. That should have been stated in the debate.
Disclaimer: This article was originally published by the Guardian.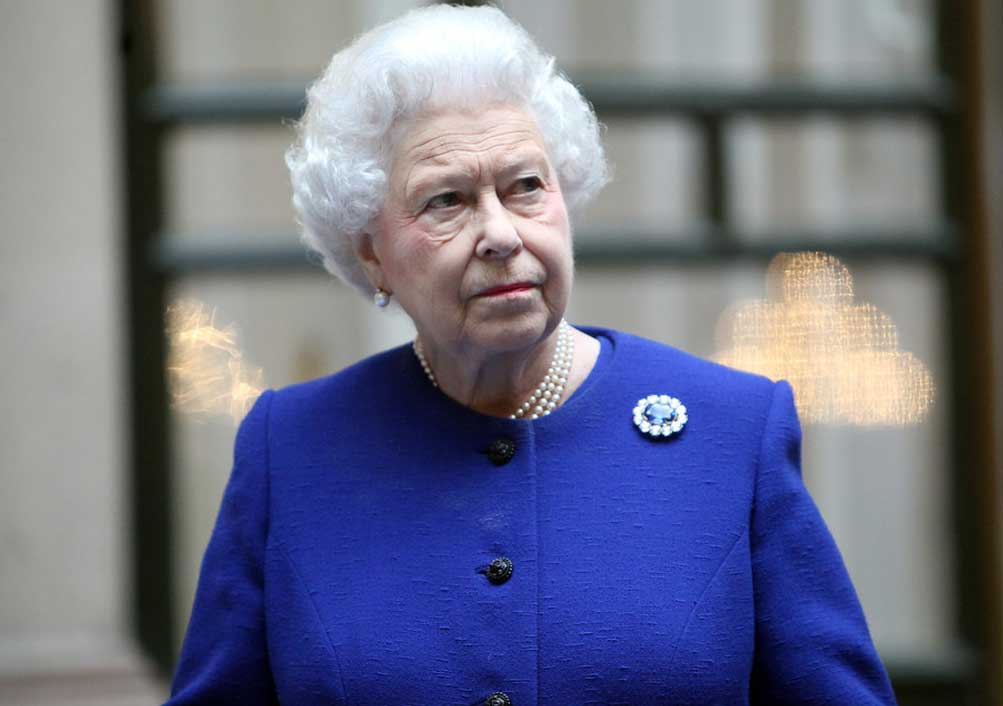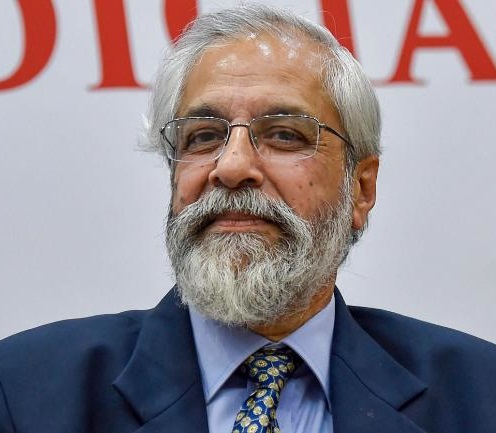 Justice Madan B Lokur, was a Supreme Court judge from June 2012 to December 2018. He is now a judge of the non-resident panel of the Supreme Court of Fiji. He spoke to LegitQuest on January 25, 2020.

Q: You were a Supreme Court judge for more than 6 years. Do SC judges have their own ups and downs, in the sense that do you have any frustrations about cases, things not working out, the kind of issues that come to you?

A: There are no ups and downs in that sense but sometimes you do get a little upset at the pace of justice delivery. I felt that there were occasions when justice could have been delivered much faster, a case could have been decided much faster than it actually was. (When there is) resistance in that regard normally from the state, from the establishment, then you kind of feel what's happening, what can I do about it.

Q: So you have had the feeling that the establishment is trying to interfere in the matters?

A: No, not interfering in matters but not giving the necessary importance to some cases. So if something has to be done in four weeks, for example if reply has to be filed within four weeks and they don't file it in four weeks just because they feel that it doesn't matter, and it's ok if we file it within six weeks how does it make a difference. But it does make a difference.

Q: Do you think this attitude is merely a lax attitude or is it an infrastructure related problem?

A: I don't know. Sometimes on some issues the government or the establishment takes it easy. They don't realise the urgency. So that's one. Sometimes there are systemic issues, for example, you may have a case that takes much longer than anticipated and therefore you can't take up some other case. Then that necessarily has to be adjourned. So these things have to be planned very carefully.

Q: Are there any cases that you have special memories of in terms of your personal experiences while dealing with the case? It might have moved you or it may have made you feel that this case is really important though it may not be considered important by the government or may have escaped the media glare?

A: All the cases that I did with regard to social justice, cases which concern social justice and which concern the environment, I think all of them were important. They gave me some satisfaction, some frustration also, in the sense of time, but I would certainly remember all these cases.

Q: Even though you were at the Supreme Court as a jurist, were there any learning experiences for you that may have surprised you?

A: There were learning experiences, yes. And plenty of them. Every case is a learning experience because you tend to look at the same case with two different perspectives. So every case is a great learning experience. You know how society functions, how the state functions, what is going on in the minds of the people, what is it that has prompted them to come the court. There is a great learning, not only in terms of people and institutions but also in terms of law.

Q: You are a Judge of the Supreme Court of Fiji, though a Non-Resident Judge. How different is it in comparison to being a Judge in India?

A: There are some procedural distinctions. For example, there is a great reliance in Fiji on written submissions and for the oral submissions they give 45 minutes to a side. So the case is over within 1 1/2 hours maximum. That's not the situation here in India. The number of cases in Fiji are very few. Yes, it's a small country, with a small number of cases. Cases are very few so it's only when they have an adequate number of cases that they will have a session and as far as I am aware they do not have more than two or three sessions in a year and the session lasts for maybe about three weeks. So it's not that the court sits every day or that I have to shift to Fiji. When it is necessary and there are a good number of cases then they will have a session, unlike here. It is then that I am required to go to Fiji for three weeks. The other difference is that in every case that comes to the (Fiji) Supreme Court, even if special leave is not granted, you have to give a detailed judgement which is not the practice here.

Q: There is a lot of backlog in the lower courts in India which creates a problem for the justice delivery system. One reason is definitely shortage of judges. What are the other reasons as to why there is so much backlog of cases in the trial courts?

A: I think case management is absolutely necessary and unless we introduce case management and alternative methods of dispute resolution, we will not be able to solve the problem. I will give you a very recent example about the Muzaffarpur children's home case (in Bihar) where about 34 girls were systematically raped. There were about 17 or 18 accused persons but the entire trial finished within six months. Now that was only because of the management and the efforts of the trial judge and I think that needs to be studied how he could do it. If he could do such a complex case with so many eyewitnesses and so many accused persons in a short frame of time, I don't see why other cases cannot be decided within a specified time frame. That's case management. The second thing is so far as other methods of disposal of cases are concerned, we have had a very good experience in trial courts in Delhi where more than one lakh cases have been disposed of through mediation. So, mediation must be encouraged at the trial level because if you can dispose so many cases you can reduce the workload. For criminal cases, you have Plea Bargaining that has been introduced in 2009 but not put into practice. We did make an attempt in the Tis Hazari Courts. It worked to some extent but after that it fell into disuse. So, plea bargaining can take care of a lot of cases. And there will be certain categories of cases which we need to look at carefully. For example, you have cases of compoundable offences, you have cases where fine is the punishment and not necessarily imprisonment, or maybe it's imprisonment say one month or two month's imprisonment. Do we need to actually go through a regular trial for these kind of cases? Can they not be resolved or adjudicated through Plea Bargaining? This will help the system, it will help in Prison Reforms, (prevent) overcrowding in prisons. So there are a lot of avenues available for reducing the backlog. But I think an effort has to be made to resolve all that.

Q: Do you think there are any systemic flaws in the country's justice system, or the way trial courts work?

A: I don't think there are any major systemic flaws. It's just that case management has not been given importance. If case management is given importance, then whatever systematic flaws are existing, they will certainly come down.

Q; And what about technology. Do you think technology can play a role in improving the functioning of the justice delivery system?

I think technology is very important. You are aware of the e-courts project. Now I have been told by many judges and many judicial academies that the e-courts project has brought about sort of a revolution in the trial courts. There is a lot of information that is available for the litigants, judges, lawyers and researchers and if it is put to optimum use or even semi optimum use, it can make a huge difference. Today there are many judges who are using technology and particularly the benefits of the e-courts project is an adjunct to their work. Some studies on how technology can be used or the e-courts project can be used to improve the system will make a huge difference.

Q: What kind of technology would you recommend that courts should have?

A: The work that was assigned to the e-committee I think has been taken care of, if not fully, then largely to the maximum possible extent. Now having done the work you have to try and take advantage of the work that's been done, find out all the flaws and see how you can rectify it or remove those flaws. For example, we came across a case where 94 adjournments were given in a criminal case. Now why were 94 adjournments given? Somebody needs to study that, so that information is available. And unless you process that information, things will just continue, you will just be collecting information. So as far as I am concerned, the task of collecting information is over. We now need to improve information collection and process available information and that is something I think should be done.

Q: There is a debate going on about the rights of death row convicts. CJI Justice Bobde recently objected to death row convicts filing lot of petitions, making use of every legal remedy available to them. He said the rights of the victim should be given more importance over the rights of the accused. But a lot of legal experts have said that these remedies are available to correct the anomalies, if any, in the justice delivery. Even the Centre has urged the court to adopt a more victim-centric approach. What is your opinion on that?

You see so far as procedures are concerned, when a person knows that s/he is going to die in a few days or a few months, s/he will do everything possible to live. Now you can't tell a person who has got terminal cancer that there is no point in undergoing chemotherapy because you are going to die anyway. A person is going to fight for her/his life to the maximum extent. So if a person is on death row s/he will do everything possible to survive. You have very exceptional people like Bhagat Singh who are ready to face (the gallows) but that's why they are exceptional. So an ordinary person will do everything possible (to survive). So if the law permits them to do all this, they will do it.

Q: Do you think law should permit this to death row convicts?

A: That is for the Parliament to decide. The law is there, the Constitution is there. Now if the Parliament chooses not to enact a law which takes into consideration the rights of the victims and the people who are on death row, what can anyone do? You can't tell a person on death row that listen, if you don't file a review petition within one week, I will hang you. If you do not file a curative petition within three days, then I will hang you. You also have to look at the frame of mind of a person facing death. Victims certainly, but also the convict.

Q: From the point of jurisprudence, do you think death row convicts' rights are essential? Or can their rights be done away with?

A: I don't know you can take away the right of a person fighting for his life but you have to strike a balance somewhere. To say that you must file a review or curative or mercy petition in one week, it's very difficult. You tell somebody else who is not on a death row that you can file a review petition within 30 days but a person who is on death row you tell him that I will give you only one week, it doesn't make any sense to me. In fact it should probably be the other way round.

Q: What about capital punishment as a means of punishment itself?

A: There has been a lot of debate and discussion about capital punishment but I think that world over it has now been accepted, more or less, that death penalty has not served the purpose for which it was intended. So, there are very few countries that are executing people. The United States, Saudi Arabia, China, Pakistan also, but it hasn't brought down the crime rate. And India has been very conservative in imposing the death penalty. I think the last 3-4 executions have happened for the persons who were terrorists. And apart from that there was one from Calcutta who was hanged for rape and murder. But the fact that he was hanged for rape and murder has not deterred people (from committing rape and murder). So the accepted view is that death penalty has not served the purpose. We certainly need to rethink the continuance of capital punishment. On the other hand, if capital punishment is abolished, there might be fake encounter killings or extra judicial killings.

Q: These days there is the psyche among people of 'instant justice', like we saw in the case of the Hyderabad vet who was raped and murdered. The four accused in the case were killed in an encounter and the public at large and even politicians hailed it as justice being delivery. Do you think this 'lynch mob mentality' reflects people's lack of faith in the justice system?

A: I think in this particular case about what happened in Telangana, investigation was still going on. About what actually happened there, an enquiry is going on. So no definite conclusions have come out. According to the police these people tried to snatch weapons so they had to be shot. Now it is very difficult to believe, as far as I am concerned, that 10 armed policeman could not overpower four unarmed accused persons. This is very difficult to believe. And assuming one of them happened to have snatched a (cop's) weapon, maybe he could have been incapacitated but why the other three? So there are a lot of questions that are unanswered. So far as the celebrations are concerned, the people who are celebrating, do they know for certain that they (those killed in the encounter) were the ones who did the crime? How can they be so sure about it? They were not eye witnesses. Even witnesses sometimes make mistakes. This is really not a cause for celebration. Certainly not.

Q: It seems some people are losing their faith in the country's justice delivery system. How to repose people's faith in the legal process?

A: You see we again come back to case management and speedy justice. Suppose the Nirbhaya case would have been decided within two or three years, would this (Telangana) incident have happened? One can't say. The attack on Parliament case was decided in two or three years but that has not wiped out terrorism. There are a lot of factors that go into all this, so there is a need to find ways of improving justice delivery so that you don't have any extremes – where a case takes 10 years or another extreme where there is instant justice. There has to be something in between, some balance has to be drawn. Now you have that case where Phoolan Devi was gangraped followed by the Behmai massacre. Now this is a case of 1981, it has been 40 years and the trial court has still not delivered a judgement. It's due any day now, (but) whose fault is that. You have another case in Maharashtra that has been transferred to National Investigating Agency two years after the incident, the Bhima-Koregaon case. Investigation is supposedly not complete after two years also. Whose fault is that? So you have to look at the entire system in a holistic manner. There are many players – the investigation agency is one player, the prosecution is one player, the defence is one player, the justice delivery system is one player. So unless all of them are in a position to coordinate… you cannot blame only the justice delivery system. If the Telangana police was so sure that the persons they have caught are guilty, why did they not file the charge sheet immediately? If they were so sure the charge sheet should have been filed within one day. Why didn't they do it?

Q: At the trial level, there are many instances of flaws in evidence collection. Do you think the police or whoever the investigators are, do they lack training?

A: Yes they do! The police lacks training. I think there is a recent report that has come out last week which says very few people (in the police) have been trained (to collect evidence).

Q: You think giving proper training to police to prepare a case will make a difference?

A: Yes, it will make a difference.

Q: You have a keen interest in juvenile justice. Unfortunately, a lot of heinous crimes are committed by juveniles. How can we correct that?

A: You see it depends upon what perspective we are looking at. Now these heinous crimes are committed by juveniles. Heinous crimes are committed by adults also, so why pick upon juveniles alone and say something should be done because juveniles are committing heinous crimes. Why is it that people are not saying that something should be done when adults are committing heinous crimes? That's one perspective. There are a lot of heinous crimes that are committed against juveniles. The number of crimes committed against juveniles or children are much more than the crimes committed by juveniles. How come nobody is talking about that? And the people committing heinous crimes against children are adults. So is it okay to say that the State has imposed death penalty for an offence against the child? So that's good enough, nothing more needs to be done? I don't think that's a valid answer. The establishment must keep in mind the fact that the number of heinous crimes against children are much more than those committed by juveniles. We must shift focus.

Q: Coming to NRC and CAA. Protests have been happening since December last year, the SC is waiting for the Centre's reply, the Delhi HC has refused to directly intervene. Neither the protesters nor the government is budging. How do we achieve a breakthrough?

A: It is for the government to decide what they want to do. If the government says it is not going to budge, and the people say they are not going to budge, the stalemate could continue forever.

Q: Do you think the CAA and the NRC will have an impact on civil liberties, personal liberties and people's rights?

A: Yes, and that is one of the reasons why there is protest all over the country. And people have realised that it is going to happen, it is going to have an impact on their lives, on their rights and that's why they are protesting. So the answer to your question is yes.

Q: Across the world and in India, we are seeing an erosion of the value system upholding rights and liberties. How important is it for the healthy functioning of a country that social justice, people's liberties, people's rights are maintained?

A: I think social justice issues, fundamental rights are of prime importance in our country, in any democracy, and the preamble to our Constitution makes it absolutely clear and the judgement of the Supreme Court in Kesavananda Bharati and many other subsequent judgments also make it clear that you cannot change the basic structure of the Constitution. If you cannot do that then obviously you cannot take away some basic democratic rights like freedom of assembly, freedom of movement, you cannot take them away. So if you have to live in a democracy, we have to accept the fact that these rights cannot be taken away. Otherwise there are many countries where there is no democracy. I don't know whether those people are happy or not happy.

Q: What will happen if in a democracy these rights are controlled by hook or by crook?

A: It depends upon how much they are controlled. If the control is excessive then that is wrong. The Constitution says there must be a reasonable restriction. So reasonable restriction by law is very important.

Q: The way in which the sexual harassment case against Justice Gogoi was handled was pretty controversial. The woman has now been reinstated in the Supreme Court as a staffer. Does this action of the Supreme Court sort of vindicate her?

A: I find this very confusing you know. There is an old joke among lawyers: Lawyer for the petitioner argued before the judge and the judge said you are right; then the lawyer for the respondent argued before the judge and the judge said you're right; then a third person sitting over there says how can both of them be right and the judge says you're also right. So this is what has happened in this case. It was found (by the SC committee) that what she said had no substance. And therefore, she was wrong and the accused was right. Now she has been reinstated with back wages and all. I don't know, I find it very confusing.

Q: Do you think the retirement age of Supreme Court Judges should be raised to 70 years and there should be a fixed tenure?

A: I haven't thought about it as yet. There are some advantages, there are some disadvantages. (When) You have extended age or life tenure as in the United States, and the Supreme Court has a particular point of view, it will continue for a long time. So in the United States you have liberal judges and conservative judges, so if the number of conservative judges is high then the court will always be conservative. If the number of liberal judges is high, the court will always be liberal. There is this disadvantage but there is also an advantage that if it's a liberal court and if it is a liberal democracy then it will work for the benefit of the people. But I have not given any serious thought onthis.

Q: Is there any other thing you would like to say?

A: I think the time has come for the judiciary to sit down, introspect and see what can be done, because people have faith in the judiciary. A lot of that faith has been eroded in the last couple of years. So one has to restore that faith and then increase that faith. I think the judiciary definitely needs to introspect.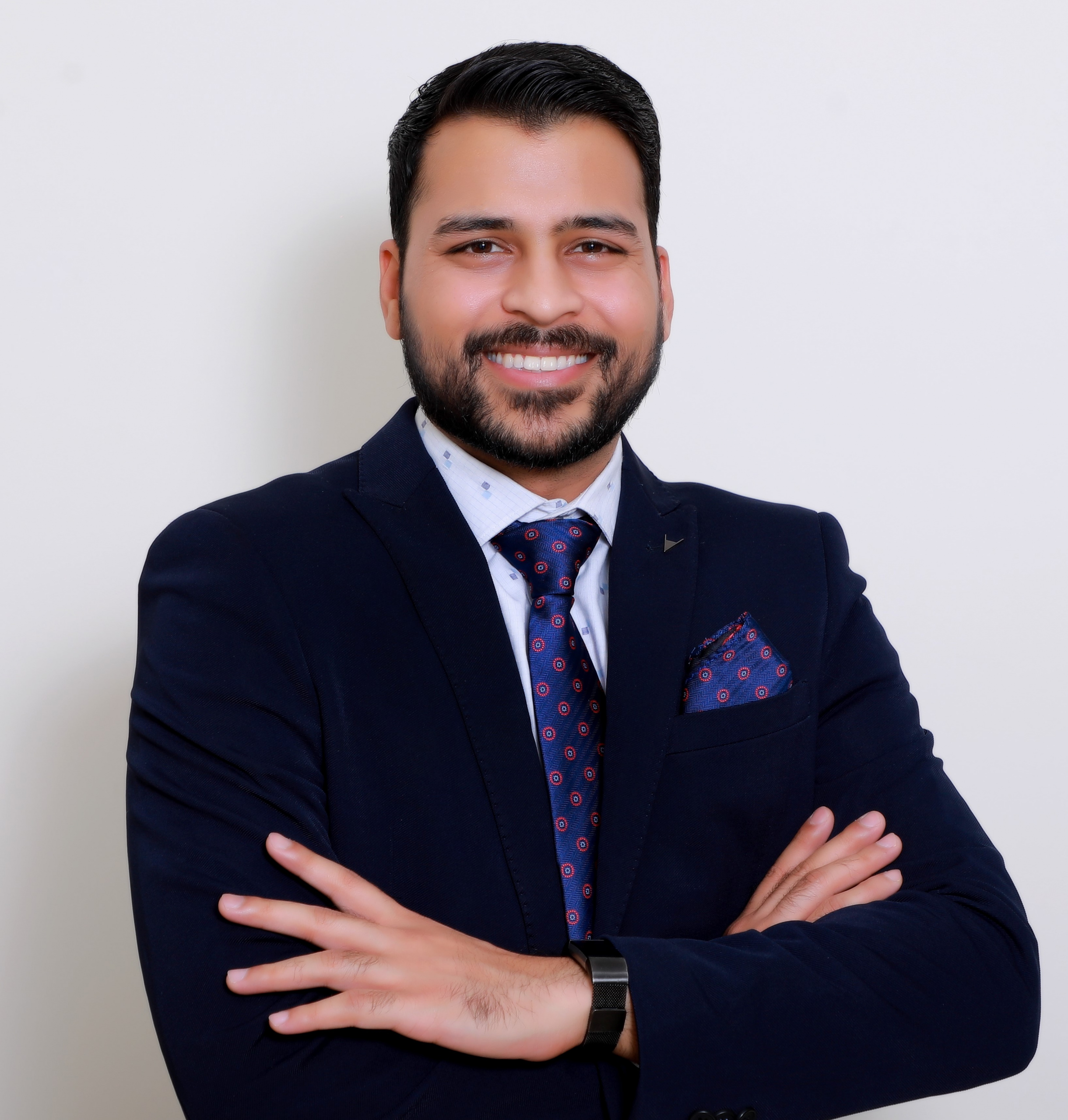 Aakash Parihar is Partner at Triumvir Law, a firm specializing in M&A, PE/VC, startup advisory, international commercial arbitration, and corporate disputes. He is an alumnus of the National Law School of India University, Bangalore.
How did you come across law as a career? Tell us about what made you decide law as an option.
Growing up in a small town in Madhya Pradesh, wedid not have many options.There you either study to become a doctor or an engineer. As the sheep follows the herd, I too jumped into 11th grade with PCM (Physics, Chemistry and Mathematics).However, shortly after, I came across the Common Law Admission Test (CLAT) and the prospect of law as a career. Being a law aspirant without any background of legal field, I hardly knew anything about the legal profession leave alone the niche areas of corporate lawor dispute resolution. Thereafter, I interacted with students from various law schools in India to understand law as a career and I opted to sit for CLAT. Fortunately, my hard work paid off and I made it to the hallowed National Law School of India University, Bangalore (NSLIU). Joining NLSIU and moving to Bangalorewas an overwhelming experience. However, after a few months, I settled in and became accustomed to the rigorous academic curriculum. Needless to mention that it was an absolute pleasure to study with and from someof the brightest minds in legal academia. NLSIU, Bangalore broadened my perspective about law and provided me with a new set of lenses to comprehend the world around me. Through this newly acquired perspective and a great amount of hard work (which is of course irreplaceable), I was able to procure a job in my fourth year at law school and thus began my journey.
As a lawyer carving a niche for himself, tell us about your professional journey so far. What are the challenges that new lawyers face while starting out in the legal field?
I started my professional journey as an Associate at Samvad Partners, Bangalore, where I primarily worked in the corporate team. Prior to Samvad Partners, through my internship, I had developed an interest towards corporate law,especially the PE/VC and M&A practice area. In the initial years as an associate at Samvad Partners and later at AZB & Partners, Mumbai, I had the opportunity to work on various aspects of corporate law, i.e., from PE/VC and M&A with respect to listed as well as unlisted companies. My work experience at these firms equipped and provided me the know-how to deal with cutting edge transactional lawyering. At this point, it is important to mention that I always had aspirations to join and develop a boutique firm. While I was working at AZB, sometime around March 2019, I got a call from Anubhab, Founder of Triumvir Law, who told me about the great work Triumvir Law was doing in the start-up and emerging companies' ecosystem in Bangalore. The ambition of the firm aligned with mine,so I took a leap of faith to move to Bangalore to join Triumvir Law.
Anyone who is a first-generation lawyer in the legal industry will agree with my statement that it is never easy to build a firm, that too so early in your career. However, that is precisely the notion that Triumvir Law wanted to disrupt. To provide quality corporate and dispute resolution advisory to clients across India and abroad at an affordable price point.
Once you start your professional journey, you need to apply everything that you learnt in law schoolwith a practical perspective. Therefore, in my opinion, in addition to learning the practical aspects of law, a young lawyer needs to be accustomed with various practices of law before choosing one specific field to practice.
India has been doing reallywell in the field of M&A and PE/VC. Since you specialize in M&A and PE/VC dealmaking, what according to you has been working well for the country in this sphere? What does the future look like?
India is a developing economy, andM&A and PE/VC transactions form the backbone of the same. Since liberalization, there has been an influx of foreign investment in India, and we have seen an exponential rise in PC/VA and M&A deals. Indian investment market growth especially M&A and PE/VC aspects can be attributed to the advent of startup culture in India. The increase in M&A and PE/VC deals require corporate lawyersto handle the legal aspects of these deals.
As a corporate lawyer working in M&A and PE/VC space, my work ranges from drafting term-sheets to the transaction documents (SPA, SSA, SHA, BTA, etc.). TheM&A and PE/VC deal space experienced a slump during the first few months of the pandemic, but since June 2021, there has been a significant growth in M&A and PE/VC deal space in India. The growth and consistence of the M&A and PE/VC deal space in India can be attributed to several factors such as foreign investment, uncapped demands in the Indian market and exceptional performance of Indian startups.
During the pandemic many businesses were shut down but surprisingly many new businesses started, which adapted to the challenges imposed by the pandemic. Since we are in the recovery mode, I think the M&A and PE/VC deal space will reach bigger heights in the comingyears. We as a firm look forward to being part of this recovery mode by being part of the more M&A and PE/VC deals in future.
You also advice start-ups. What are the legal issues or challenges that the start-ups usually face specifically in India? Do these issues/challenges have long-term consequences?
We do a considerable amount of work with startupswhich range from day-to-day legal advisory to transaction documentation during a funding round. In India, we have noticed that a sizeable amount of clientele approach counsels only when there is a default or breach, more often than not in a state of panic. The same principle applies to startups in India, they normally approach us at a stage when they are about to receive investment or are undergoing due diligence. At that point of time, we need to understand their legal issues as well as manage the demands of the investor's legal team. The majornon-compliances by startups usually involve not maintaining proper agreements, delaying regulatory filings and secretarial compliances, and not focusing on proper corporate governance.
Another major issue for startups, especially during fund raising, is their compliance with extant RBI foreign exchange regulations, pricing guidelines, and the Companies Act 2013. Keeping up with these requirements can be time-consuming for even seasoned lawyers, and we can only imagine how difficult it would be for startups. Startups spend their initial years focusing on fund-raising, marketing, minimum viable products, and scaling their businesses. Legal advice does not usually factor in as a necessity. Our firm aims to help startups even before they get off the ground, and through their initial years of growth. We wanted to be the ones bringing in that change in the legal sector, and we hope to help many more such startups in the future.
In your opinion, are there any specific India-related problems that corporate/ commercial firms face as far as the company laws are concerned? Is there scope for improvement on this front?
The Indian legal system which corporate/commercial firms deal with is a living breathing organism, evolving each year. Due to this evolving nature, we lawyers are always on our toes.From a minor amendment to the Companies Act to the overhaul of the foreign exchange regime by the Reserve Bank of India, each of these changes affect the compliance and regulatory regime of corporates. For instance, when India changed the investment route for countries sharing land border with India,whereby any country sharing land border with India including Hong Kong cannot invest in India without approval of the RBI in consultation with the central government,it impacted a lot of ongoing transactions and we as lawyers had to be the first ones to inform our clients about such a change in the country's foreign investment policy. In my opinion, there is huge scope of improvement in legal regime in India, I think a stable regulatory and tax regime is the need for the hour so far as the Indian system is concerned. The biggest example of such a market with stable regulatory and tax regime is Singapore, and we must work towards emulating the same.
Your boutique law firm has offices in three different cities — Delhi NCR, Mumbai and Bangalore. Have the Covid-induced restrictions such as WFH affected your firm's operations? How has your firm adapted to the professional challenges imposed by the pandemic-related lifestyle changes?
We have offices in New Delhi NCR and Mumbai, and our main office is in Bangalore. Before the pandemic, our work schedule involved a fair bit of travelling across these cities. But post the lockdowns we shifted to a hybrid model, and unless absolutely necessary, we usually work from home.
In relation to the professional challenges during the pandemic, I think it was a difficult time for most young professionals. We do acknowledge the fact that our firm survived the pandemic. Our work as lawyers/ law firms also involves client outreach and getting new clients, which was difficult during the lockdowns. We expanded our client outreach through digital means and by conducting webinars, including one with King's College London on International Treaty Arbitration. Further, we also focused on client outreach and knowledge management during the pandemic to educate and create legal awareness among our clients.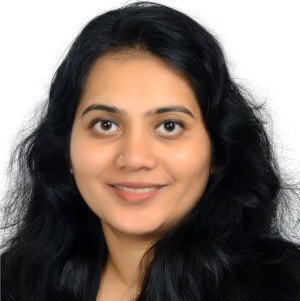 Archana Balasubramanian is the founding partner of Agama Law Associates, a Mumbai-based corporate law firm which she started in 2014. She specialises in general corporate commercial transaction and advisory as well as deep sectoral expertise across manufacturing, logistics, media, pharmaceuticals, financial services, shipping, real estate, technology, engineering, infrastructure and health.
August 13, 2021:
Lawyers see companies ill-prepared for conflict, often, in India. When large corporates take a remedial instead of mitigative approach to legal issues – an approach utterly incoherent to both their size and the compliance ecosystem in their sector – it is there where the concept of costs on legal becomes problematic. Pre-dispute management strategy is much more rationalized on the business' pocket than the costs of going in the red on conflict and compliances.
Corporates often focus on business and let go of backend maintenance of paperwork, raising issues as and when they arise and resolving conflicts / client queries in a manner that will promote dispute avoidance.
Corporate risk and compliance management is yet another elephant in India, which in addition to commercial disputes can be a drain on a company's resources. It can be clubbed under four major heads – labour, industrial, financial and corporate laws. There are around 20 Central Acts and then specific state-laws by which corporates are governed under these four categories.
Risk and compliance management is also significantly dependent on the sector, size, scale and nature of the business and the activities being carried out.
The woes of a large number of promoters from the ecommerce ecosystem are to do with streamlining systems to navigate legal. India has certain heavily regulated sectors and, like I mentioned earlier, an intricate web of corporate risk and compliance legislation that can result in prohibitive costs in the remedial phase. To tackle the web in the preventive or mitigative phase, start-ups end up lacking the arsenal due to sheer intimidation from legal. Promoters face sectoral risks in sectors which are heavily regulated, risks of heavy penalties and fines under company law or foreign exchange laws, if fund raise is not done in a compliant manner.
It is a myth that good legal advice comes at prohibitive costs. Promoters are quick to sign on the dotted line and approach lawyers with a tick the box approach. A lot of heartburn can be avoided if documents are entered into with proper legal advice and with due negotiations.
Investment contracts, large celebrity endorsement contracts and CXO contracts are some key areas where legal advice should be obtained. Online contracts is also emerging as an important area of concern.
When we talk of scope, arbitration is pretty much a default mechanism at this stage for adjudicating commercial disputes in India, especially given the fixation of timelines for closure of arbitration proceedings in India. The autonomy it allows the parties in dispute to pick a neutral and flexible forum for resolution is substantial. Lower courts being what they are in India, arbitration emerges as the only viable mode of dispute resolution in the Indian commercial context.
The arbitrability of disputes has evolved significantly in the last 10 years. The courts are essentially pro-arbitration when it comes to judging the arbitrability of subject matter and sending matters to arbitration quickly.
The Supreme Court's ruling in the Vidya Drolia case has significantly clarified the position in respect of tenancy disputes, frauds and consumer disputes. It reflects upon the progressive approach of the court and aims to enable an efficient, autonomous and effective arbitration environment in India.
Law firms stand for ensuring that the law works for business and not against it. Whatever the scope of our mandate, the bottom line is to ensure a risk-free, conflict-free, compliant and prepared enterprise for our client, in a manner that does not intimidate the client or bog them down, regardless of the intricacy of the legal and regulatory web it takes to navigate to get to that end result. Lawyers need to dissect the business of law from the work.
This really involves meticulous, detail-oriented, sheer hard work on the facts, figures, dates and all other countless coordinates of each mandate, repetitively and even to a, so-called, "dull" routine rhythm – with consistent single-mindedness and unflinching resolve.
As a firm, multiply that effort into volumes, most of it against-the-clock given the compliance heavy ecosystem often riddled with uncertainties in a number of jurisdictions. So the same meticulous streamlining of mandate deliverables has to be extrapolated by the management of the firm to the junior most staff.
Further, the process of streamlining itself has to be more dynamic than ever now given the pace at which the new economy, tech-ecosystem, business climate as well as business development processes turn a new leaf.
Finally, but above all, we need to find a way to feel happy, positive and energized together as a team while chasing all of the aforesaid dreams. The competitive timelines and volumes at which a law firm works, this too is a real challenge. But we are happy to face it and evolve as we grow.
We always as a firm operated on the work from anywhere principle. We believed in it and inculcated this through document management processes to the last trainee. This helped us shut shop one day and continue from wherever we are operating.
The team has been regularly meeting online (at least once a day). We have been able to channel the time spent in travelling to and attending meetings in developing our internal knowledge banks further, streamline our processes, and work on integrating various tech to make the practice more cost-effective for our clients.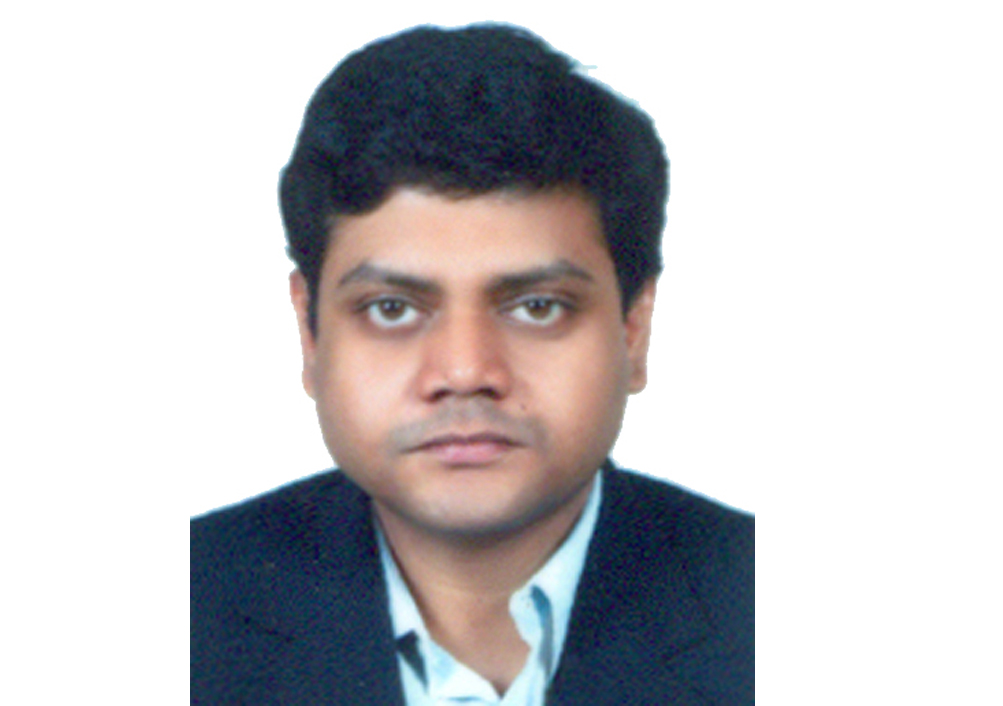 The debate between protection of the environment and sustainable development is an age old one and is growing in proportion with every passing day all over the world, in general and specifically with respect to developing countries like India, in particular.
The Stockholm Declaration on the Human Enviornment,1972 categorically stated that man is both the creator and the moulder of his environment, which gives him physical sustenance and affords him the opportunity of intellectual, moral, social and spiritual growth. In the long run and tortuous evolution of the human race on this planet a stage has been reached when through the rapid acceleration of science and technology man has acquired the power to transform his environment in countless ways and on an unprecedented scale. Both aspect of man's environment, the natural and the man-made, are essential to his wellbeing and to the enjoyment of basic human rights-even the right to life itself. It also states that the protection and improvement of the human environment is a major issue which affects the wellbeing of peoples and economic development throughout the world, it is the urgent desire of the people of the whole world and the duty of all the Governments. The Declaration, in Principle 2, states that the natural resources of the earth, including the air, water, land, flora and fauna and especially representative samples of natural eco-systems, must be safeguarded for the benefit of present and future generations through careful planning or management, as appropriate. It further, in Principle 8, states that economic and social development is essential for ensuing a favourable living and working environment for man and for creating conditions on earth that are necessary for the improvement of the quality of life.
A milestone in this field is the Rio Declaration on Environment and Development, 1992. It, interalia, states that human beings are at the centre of concern for sustainable development and that they are entitled to a healthy and productive life in harmony with nature. It also states that the right to development must be fulfilled so as to equitably meet developmental and environmental needs of present and future generations. It states that in order to achieve sustainable development, environmental protection shall constitute an integral part of the development process and cannot be considered in isolation from it and that to achieve sustainable development and a higher quality of life for their people, States should reduce and eliminate unsustainable patterns of production and consumption and promote appropriate demographic policies. It contemplates that the States shall enact effective environmental legislation. Environmental standards, management objectives and priorities should reflect the environmental and developmental context to which they apply. The Declaration states that in order to protect the environment, the precautionary approach shall be widely applied by the states according to their capabilities and that environmental impact assessment, as a national instrument, shall be undertaken for proposed activities that are likely to have a significant adverse impact on the environment and are subject to a decision of a competent national authority.
Initially, the trend was to use 'Polluter Pays' principle and punish the offending unit. Subsequently, vide judicial decisions, the principle of sustainable development was widely applied so as to balance the two principles.
The Polluter Pays principle talks about the liability of the polluter. With the increase in the industrial development what subsequently also increased is the waste emitted out of these industries and as a result of these wastes not only were the immediate surroundings adversely affected but also the environment at large. There is no specific definition of the Polluter Pays principle, rather it is a practice emphasising on the fact that one who pollutes the environment should be held accountable and responsible for the same with consequential steps to be taken. The principle not just focuses on punishing the polluter but its main criterion is to ensure that the polluted environment returns back to its original state. The reason behind it is to promote 'Sustainable Development'. Thus it can be summed up that Polluter Pays principle is an essential element of sustainable development. Therefore, whosoever causes pollution to the environment will have to bear the cost of its management. The principle imposes a duty on every person to protect the natural environment from pollution or else he will be responsible for the cost of the damage caused to the environment. The main reason behind imposing a cost is two folds. Firstly, to refrain any person from polluting the environment and secondly, if in the case there is pollution then it is the polluter's duty to undo the damage. Hence, both of the above ensures that there should be sustainable development. It is pertinent to mention that the Polluter Pays principle is not a new concept. It was first referred to in 1972 in a Council Recommendation on Guiding Principles Concerning the International Economic Aspects of Environmental Policies of the Organisation for Economic Co-operation and Development. The same is also enshrined in Principle 16 of the Rio Declaration, which states that 'the polluter, in principle, bear the cost of pollution.' The need of the hour is a demonstrable willingness to adhere to the essence of the principle in order to ensure that there is development, but not at the cost of causing environmental degradation.
The Hon'ble Supreme Court of India in the case of Indian Council for Enviro-legal Action vs Union of India reported in LQ/SC/1996/358, interalia, putthe absolute liability upon the polluter for the harm caused to the environment.
The Hon'ble Supreme Court of India in the case of Vellore Citizens Welfare Forum vs Union of India, reported in LQ/SC/1996/1368, interalia, accepted the Polluter Pays Principle as a part of the Article 21 of the Constitution of India and also emphasised Article 48A and Article 51A(g) of the Constitution of India.
The Hon'ble Supreme Court of India in the case of Amarnath Shrine reported in LQ/SC/2012/1121, has categorically stated the right to live with dignity, safety and in a clean environment.Article 21 of the Constitution of India, guaranteeing the right to life is ever widening and needs to maintain proper balance between socio-economic security and protection of the environment.
The Hon'ble Apex Court in the case of Bombay Dyeing and Manufacturing Co Ltd- vs – Bombay Environmental Action Group reported in LQ/SC/2006/206, interalia, states that the consideration of economic aspects by Courts cannot be one and it depends on the factors of each case. However, strict views ought to be taken in cases of town planning and user of urban land so as to balance the conflicting demands of economic development and a decent urban environment. Ecology is important but other factors are no less important and public interest will be a relevant factor.
The Hon'ble Supreme Court in the case of Dahanu Taluka Environment Protection Group –vs- Bombay Suburban Electricity Supply Company Ltd reported in LQ/SC/1991/157, has held that it is primary for the Government to consider importance of public projects for the betterment of the conditions of living of people on one hand and necessity for preservation of social and ecological balance, avoidance of deforestation and maintenance of purity of atmosphere and water from pollution and the role of the Courts is restricted to examine the whether the Government has taken into account all the relevant aspects and has not ignored any material condition.
The Hon'ble Supreme Court of India in the case of Narmada BachaoAndolan vs Union of India reported in LQ/SC/2000/1509, interalia, reiterated the Polluter Pay Principle.
A milestone case is that of M C Mehta vs Union of India reported in LQ/SC/2004/397, wherein the Hon'ble Supreme Court explained the Precautionary principle and the principle of Sustainable Development. It was, interalia, stated that the development needs have to be met but a balance has to be struck between such needs and the environment. The Hon'ble Supreme Court also reiterated similar views in a series of cases, some of which are stated hereinbelow;
LQ/SC/2007/1421
M C Mehta vs Union of IndiaLQ/SC/2009/1231
An interesting question came up before the Hon'ble Supreme Court with regard to the setting up of nuclear power plants with regard to the possibility of considerable economic development weighed against risk of feared radiological hazard. The Hon'ble Apex Court in the case of G.Sundarrajan –vs- Union of India reported in LQ/SC/2013/536, interalia, held that the Courts will be justified to look into the aspect as to the opinions of experts and the adequacy of safety measures and will be justified to look into the safety standards being followed by the Nuclear Power Plant.
The Hon'ble Supreme Court, in the case of Lal Bahadur vs State of UP reported in LQ/SC/2017/1384, interalia, emphasised the importance of striking a balance between the two principles.
An important development is the advent of the National Green Tribunal which has the jurisdiction over all civil cases where a substantial question relating to environment (including enforcement of any legal right relating to environment) is involved and relates to the Acts specified in Schedule I, namely the Water (Prevention and Control of Pollution) Act, 1974, the Water(Prevention and Control of Pollution) Cess Act, 1977, the Forest Conservation Act, 1980, the Air (Prevention and Control of Pollution) Act, 1981, the Environment (Protection) Act, 1986, the Public Liability Insurance Act, 1991 and the Biological Diversity Act, 2002. The National Green Tribunal, since its inception, has been looking into the aspects of environmental pollution and the mitigation thereof.
It can thus be said that both the environment and development are essential in the modern world for the betterment and living standards of the people. However, rampant and unplanned development at the cost of the environment is not to be entertained and the Courts will keep a close watch into the aspect of sustainable development, interalia, based on the criteria and guidelines, as specified.
Nayan Chand Bihani is a practising advocate at Calcutta High Court. Mr. Bihani pursued his LL.B from the Calcutta University College of Law, Hazra Campus and was enrolled as an Advocate in December,1998. Mr. Bihani deals mainly with Writ petitions, specially in Environmental laws, Election laws, Educational laws, Municipal laws, Service laws and Public Interest Litigations. He also represents several authorities like the West Bengal State Election Commission, the West Bengal Pollution Control Board, the State of West Bengal, several Educational Institutions and Universities and several Municipalities and Municipal Corporations and the Odisha Pollution Control Board. He can be contacted at nayanbihani@gmail.com.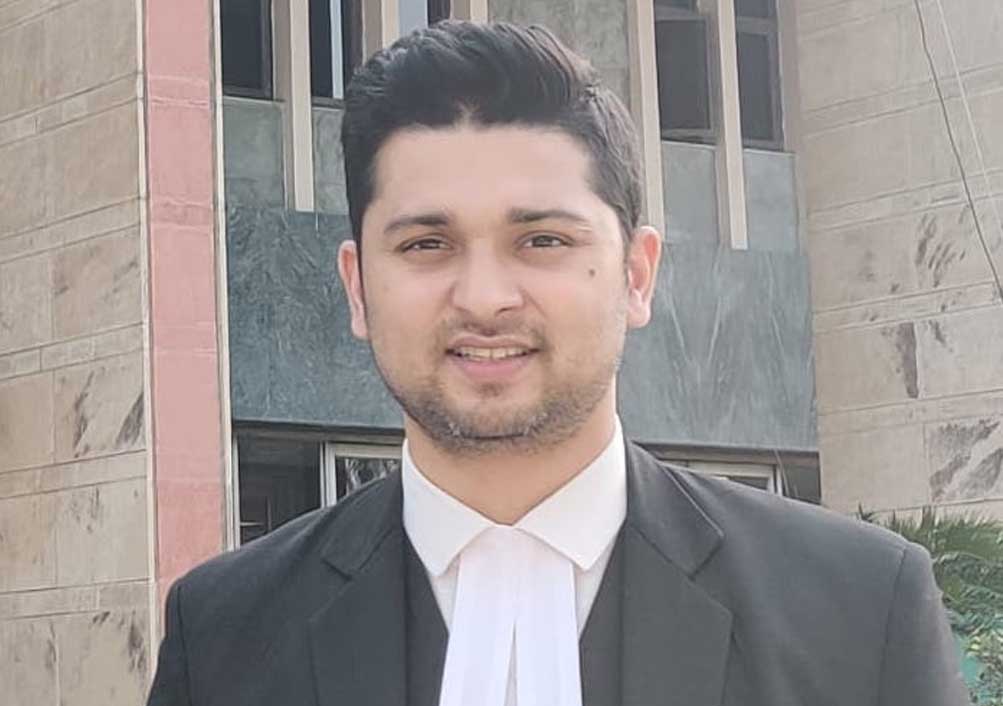 The "right to be forgotten" has emerged as a crucial legal right in the digital age. It refers to an individual's right to request the removal of their personal information from the internet. This right is based on the principle that individuals should have control over their personal data and the right to be able to move on from past mistakes or embarrassing incidents that are no longer relevant to their current life.
The right to be forgotten is particularly important in a world where social media, online search engines, and other digital platforms, hold vast amounts of personal data. In the absence of this right, individuals would have limited control over their personal information, leaving them vulnerable to identity theft, cyberstalking, and other forms of online harassment.
The European Union (EU) was one of the first governing bodies to recognise the importance of the right to be forgotten. In 2014, the EU's Court of Justice ruled that individuals have the right to request the removal of personal data from search engines if the information is inaccurate, irrelevant, or no longer necessary.
The EU's decision sparked a global debate about the right to be forgotten and its implications for freedom of expression and access to information. Some argued that the right to be forgotten could be used to censor legitimate journalism and limit the public's right to know about important issues.
However, the right to be forgotten is not an absolute right. It must be balanced against other fundamental rights, such as freedom of expression and access to information. For example, if information is of public interest, such as a public figure's criminal record, it may not be possible to remove it from search engines.
The right to be forgotten is also not a panacea for all digital privacy concerns. Individuals must still take steps to protect their personal data online, such as using strong passwords, avoiding public Wi-Fi, and being cautious about sharing personal information on social media.
The right to be forgotten is a legal concept that allows individuals to request the removal of their personal information from online platforms and search engines. This right is based on the idea that individuals should have control over their personal data and should be able to determine how it is used and shared.
The right to be forgotten is not an absolute right and must be balanced against other rights such as freedom of expression, public interest, and the right to access information. However, in certain circumstances, the right to be forgotten may be considered an essential right.
For example, if an individual's personal information has been unlawfully obtained, used for fraudulent purposes, or is causing them harm or distress, the right to be forgotten may be essential to protect their privacy and personal safety. In these cases, the right to be forgotten can be a powerful tool for individuals to regain control over their personal data and protect themselves from harm.
Additionally, the right to be forgotten can be essential for individuals who have been the victim of cyberbullying, revenge porn, or other forms of online harassment. In these cases, the right to be forgotten can help individuals remove harmful and embarrassing information from the internet and prevent further harm to their reputation and mental wellbeing.
The right to be forgotten can also be essential for individuals who have made mistakes in the past and wish to move on with their lives. For example, a person who has a criminal record may find it difficult to obtain employment or housing due to their past mistakes. The right to be forgotten can allow individuals to have their past mistakes removed from the internet and start fresh without the burden of their past mistakes following them.
Another challenge is enforcing the right to be forgotten. Online platforms and search engines may be based in different countries, making it difficult to enforce the right to be forgotten globally. Additionally, online platforms and search engines may not have the resources to handle the large volume of requests they receive for the removal of personal information.
The right to be forgotten is an essential right in today's digital age. It allows individuals to protect their privacy, personal safety, reputation, and mental wellbeing. While the right to be forgotten must be balanced against other rights, such as freedom of expression and the right to access information, in certain circumstances, it can be a powerful tool for individuals to regain control over their personal data and protect themselves from harm.
The right to be forgotten is a relatively new legal concept, and its status in India is currently unclear. India does not have a specific law that recognises the right to be forgotten, nor has any case law been established on the issue.
However, there have been several instances in India where individuals have sought the removal of their personal information from online platforms and search engines. In 2017, the Delhi High Court ordered Google and Facebook to remove content related to an individual's alleged extramarital affairs. The court held that the right to privacy was a fundamental right under the Indian Constitution, and that individuals have the right to control their personal information.
In 2019, the Madras High Court ordered the removal of a video that was allegedly defamatory towards a politician. The court held that individuals have the right to be forgotten, and that the removal of personal information from online platforms was necessary to protect an individual's privacy and reputation.
However, it is important to note that these cases do not establish a legal precedent for the right to be forgotten in India. The Indian government has not yet recognised the right to be forgotten in any law or policy.
In addition, India's approach to privacy and data protection is currently evolving. In 2017, the Indian Supreme Court recognised the right to privacy as a fundamental right under the Constitution. In 2018, the Justice BN Srikrishna Committee on Data Protection submitted its report to the government, which included recommendations on the right to be forgotten. The committee recommended that individuals should have the right to request the removal of their personal data from online platforms and search engines under certain circumstances, such as if the information is inaccurate or outdated. The Bill seeks to regulate the collection, storage, and processing of personal data. The Bill includes provisions related to the right to be forgotten, but it has not yet been enacted into law.
In conclusion, the right to be forgotten is an important right in today's digital age, and its recognition in India is still evolving. While there is no specific law governing the right to be forgotten in India, the courts have recognized it in some cases. It is important to strike a balance between the right to be forgotten and other fundamental rights such as freedom of speech and expression. As India continues to develop its laws and regulations on data protection and privacy, it will be interesting to see how the right to be forgotten is further recognized and protected.
Shivender Kumar Sharma is Managing Partner, SKS Law Chambers.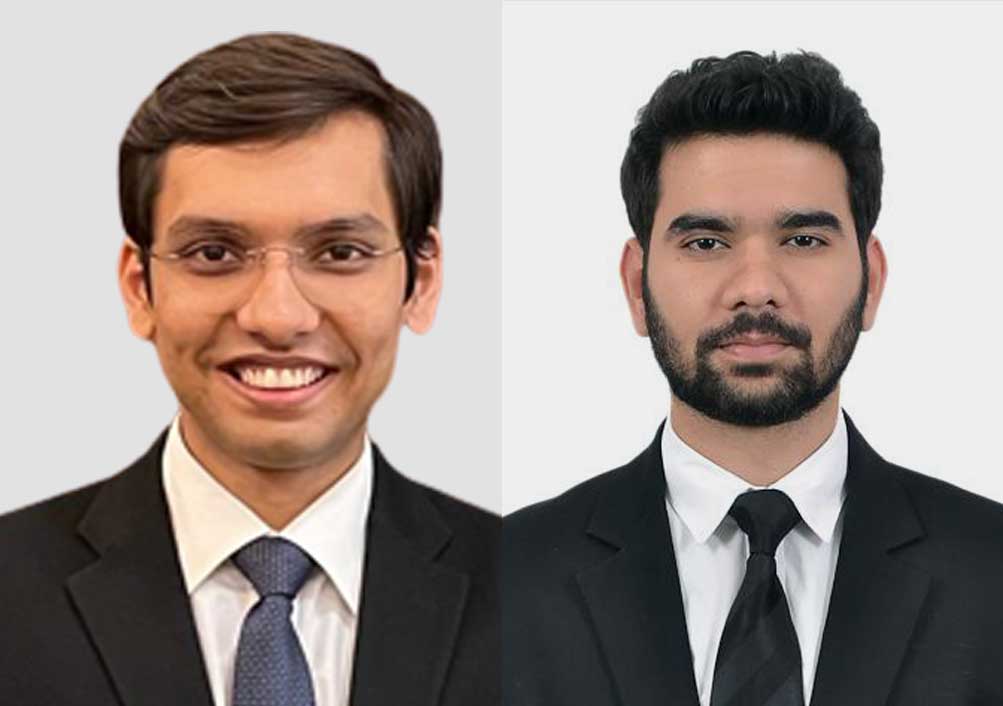 By Ameya Vikram Mishra & Balram

Linguistic philosopher Buckminster Fuller famously observed that "synergy" is the only word in our language that means the behaviour of whole systems unpredicted by the separately observed behaviours of any of the system's parts or sub-assembly of the system's part. Insolvency resolution through mediation is an obvious context for giving meaning to this definition of "synergy" as it furthers commercial sense as opposed to expensive litigation, often followed by liquidation.
Mediation offers several advantages in the process of insolvency resolution. It is a structured process where the mediator is responsible for engaging with various stakeholders and sustaining discussions between them. It allows the stakeholders to share their specific concerns and expectations from the resolution plan. This, in turn, allows them to share their capacity and constraints to compromise in a voluntary and risk-free process.
Why does India need to mediate insolvency disputes?
The synergy of mediation assists the parties in shifting from a claim-based resolution to an interest-based resolution that accommodates the needs of a varied group of stakeholders. Mediation cuts through the formal categorization of classes of creditors. This identifies particular needs of vulnerable categories of creditors who may not be in a position to wait or suffer an impairment, such as small businesses for whom the debtor is their only customer.
As courts are not involved in a mediation process, it offers greater flexibility not only procedurally but also concerning substantive terms, combining informal and formal restructuring options [1]. This often leads to viable commercial arrangements between stakeholders, which increases the probability of value maximisation of the corporate debtor.
Similarly, mediation permits out-of-the-box remedies which facilitates a resolution plan which is more likely to be beneficial for all stakeholders than a conventional resolution/settlement plan comprising asset sales and business interest reconsolidation. Accordingly, a resolution plan reached through mediation (as opposed to an adversarial process) is often more likely to be enforced and complied with by the stakeholders.
As an illustration, under the Insolvency & Bankruptcy Code, 2016 ("IBC"), operational creditors do not form part of the committee of creditors and thus do not vote on resolution plans for the revival of the corporate debtor. However, they often comprise relevant groups such as suppliers and employees. Bringing their issues to mediation will allow them to be heard. The method, emphasizing compromise and win-win possibilities, can aid in relationship preservation instead of litigation. Even if mediation fails to result in a resolution, it can nevertheless promote communication and dialogue between disputing parties.
Mediation is already being used to settle post-resolution issues such as the distribution of a trust created for settlement of creditors in class action claims (such as allotment of property in a development project) and transnational claims—where courts in multiple jurisdictions are involved for settlement of claim and recovery of assets arising in liquidation for creditors located in their respective countries.
What can India borrow from global practices?
India is one of many jurisdictions to confront this issue. The case for mediation in insolvency resolution is apparent from its adoption in various jurisdictions such as the United States, Singapore, Spain, the United Kingdom, and the European Union. Regulations for insolvency resolution in these jurisdictions incorporate mediation at multiple stages and as part of an array of resolution tools that strengthen an effective insolvency resolution framework.
United States
Mediation in insolvency resolution has been used most extensively in the United States. Bankruptcy courts use their inherent powers under Section 105 of the Bankruptcy Code to make rules for mediation insolvency resolution. This effort was consolidated by the Alternative Dispute Resolution Act of 1998, which mandated rule-making by the federal and district courts to use ADR in "all civil actions including adversary proceedings in bankruptcy." Courts in the United States have set up court-annexed ADR programs in bankruptcy resolution, with mediator panels of experienced professionals. The court can mandate mediation under these rules. Mediation has been used for single creditor claims [2], large group claims [3], restructuring plan negotiations [4], and in resolving disputes arising from claims against the debtor [5], recovery of assets of the company [6], as well as in preference actions [7], future claims against the debtor[8], etc.
A provision similar to Section 105 of the Bankruptcy Code may also find a suitable place in India's insolvency law framework.
Singapore
Singapore endorsed mediation into the insolvency resolution process in 2017 to address the same problem. The committee constituted for this purpose had recommended that Judges encourage parties to consider mediation in insolvency disputes. To facilitate this process, existing institutional mediation centers should have a panel of mediators with experience in cross-border restructuring.
Singapore utilized the existing infrastructure at Singapore Mediation Centre (SMC) and Singapore International Mediation Centre (SIMC) to turn them into a global mediation hub. In the case of Re IM Skaugen SE[9], the Singapore High Court emphasized the importance of mediation in insolvency resolution[10]. Establishing a mediation center like the one in Singapore will transform insolvency resolution in India.
Spain
Under the Spanish Insolvency Act, 2013, an insolvency mediator can be appointed in a pre-insolvency resolution process to resolve claims between the creditor and the debtor through the negotiation of a payment plan. If the mediation does not reach a settlement in two months, or on breach of the agreed plan, the insolvency mediator can request the start of insolvency proceedings before a court. A similar mechanism has been designed for small enterprises as well.
The strict timelines for the mediation process must also be adopted in India to ensure that the sanctity of the process is not defeated.
United Kingdom
The United Kingdom has a general policy on mediation as an adjunct to resolving all litigation before courts, including insolvency resolution. The Chancery Court Guide 2016, which sets out the procedures for the Chancery Division of the High Court, including the Bankruptcy Courts, requires the courts to, where appropriate, 'encourage the parties to use alternative dispute resolution,' including mediation and early neutral evaluation (ENE) during insolvency resolution. To enable mediation[11], the courts grant a stay on the proceedings, and the consent of all the parties generally guides the lengths of the stay.
Such practices to promote mediation may also be considered to be adopted by Indian courts even in the absence of legislation.
European Union
In the EU, mediation is used in structuring pre-insolvency workout plans, which are court proceedings aiming to finalize a restructuring agreement negotiated voluntarily and privately ('workout') but did not find the support of all required creditors.
The European Commission Recommendations[12] on a New Approach to Business Failure and Insolvency also suggests that insolvency resolution should be undertaken through the use of a mediator on a case-by-case basis. The World Bank Principles for Effective Insolvency and Creditor Rights Systems[13] also urge mediation in the pre-insolvency resolution/ workout process.
In addition to the foregoing, mediation to resolve insolvency disputes is also prevalent in jurisdictions such as France[14] and Belgium[15].
What can be changed in the existing IBC regime?
Mediation may be availed at various stages in the insolvency process by including specific provisions in the IBC.
Recently, the Supreme Court of India, in Patil Automation Private Limited v. Rakheja Engineers Private Limited, held that the statutory pre-litigation mediation under Section 12A of the Commercial Courts Act of 2015 ("Act") is mandatory. Any suit instituted violating the mandate of Section 12A must be visited with the rejection of the plaint under Order VII Rule 11 of the Civil Procedure Code, 1908. This power can even be exercised suo moto by the court.
The CIRP under IBC is initiated on a single default without demonstrating the corporate debtor's commercial insolvency. Therefore, it is submitted that a similar mechanism as specified in Section 12A of the Act should be incorporated in the IBC where both upon notice for payment of debt and after the filing of the CIRP application, the corporate debtor and the creditor in question can work to resolve the claims and disputes, if any, through mediation. Mediation at this stage of the proceedings may help eliminate insolvency applications intended for debt recovery, and invoking the full-fledged machinery of CIRP can be avoided.
In order to strengthen the mediation framework within IBC, it is indispensable that the National Company Law Tribunal ("NCLT") is conferred with powers to refer a matter to meditation. In exercise of this power, NCLT can direct the promoters and erstwhile management of the corporate debtor to settle through mediation by way of a scheme or plan that accommodates these claims and evaluate it through each creditor or class of creditors. Where the corporate debtor is able to address the multiple claims of creditors, mediation assists in this endeavor, thus ensuring that only genuine cases of insolvency proceed to the resolution process. Mediation at this stage helps renew communications between the debtor and the creditors, including addressing the creditors' resentment of the default and likely impairment and enabling forward-looking arrangements between them.
In circumstances where it is clear that the CIRP has been initiated on account of a lack of cooperation between parties, the NCLT must attempt to refer the parties to mediation. This may be permitted even at appellate stages of the proceedings if required. This is especially important when the corporate debtor is commercially viable and can be run as a going concern.
Further, efficiency and efficacy being the hallmarks of ADR, the mediation process mustn't be frustrated by undue delays. Thus, provisions for strict timelines for the mediation process, akin to amendments brought (in 2015 and 2019) to the Arbitration & Conciliation Act, 1996 ("Arbitration Act"), may be incorporated. A fast-track procedure envisaged under Section 29B of the Arbitration Act can also go a long way in ensuring the success of mediation in insolvency.
Way Forward for India
India possesses the necessary legal mechanism to promote mediation in the form of Section 89 of the Code of Civil Procedure, 1908, which encourages the resolution of disputes through appropriate ADR methods, including mediation. Even the Companies Act 2013 specifies the establishment of a panel of mediators to which the NCLT may refer relevant matters.
Nevertheless, the inclusion of necessary changes within the IBC remains a crucial decisive step for the success of mediation in this area of disputes.
Besides legislative changes in the IBC, institutional capacity in terms of qualified mediators with experience in commercial disputes is equally necessary. Establishing the International Arbitration and Mediation Centre in Hyderabad is a welcome step. However, it is important that the government provides necessary administrative support to such initiatives. The market for insolvency experts has proliferated in India, and permitting mediation with the CIRP process will encourage many insolvency professionals to qualify as mediators and assume these responsibilities.
The authors are presently working as Associate(s) in the office of Justice A.K. Sikri, International Judge, Singapore International Commercial Court and former Judge of the Supreme Court of India. The views/opinions expressed in the transcript are personal and do not represent the views of our employer or any other firm.
[1] See European Law Institute—Rescue of Business in Insolvency Law (2014-17), Available at:
https://www.europeanlawinstitute.eu/fileadmin/user_upload/p_eli/Publications/Instrument_INSOLVENCY.pdf
[2] In re Sacred Heart Hospital of Norristown, 190 B.R. 38 (Bankr. E.D. Penn. Dec. 20, 1995).
[3] The Lehman Brothers case. See also, Nancy A Welsh, 'Integrating Alternative Dispute Resolution into Bankruptcy: As Simple (and Pure) as Motherhood and Apple Pie?', Nevada Law Journal, Vol 11:397, Spring 2011, p. 397, on the difficult decisions arising in mass claims against the debtor in bankruptcy.
[4] In re Public Service Co. of New Hampshire, 99 B.R. 177 (Bankr. D.N.H. 1989).
[5] In re P.A. Bergner, Case Nos. 91-05501 to 05516, Order Approving Implementation of An Alternative Dispute Resolution Procedure Including Mandatory Mediation (Bankr. E.D. Wisc. Feb 11, 1993).
[6] See Dennis C. O'Donnell, Transnational Alternatives: Growing Role of Alternative Dispute Resolution in Transnational Insolvency Cases. This paper provides an account of using an Examiner as a mediator in the Eron bankruptcy and Lehman bankruptcy cases. Available at: https://www.iiiglobal.org/sites/default/files/transnationalalternativesgrowingrolesofalternativedisputeresolutionintransnationalinsolvencycases.pdf.
[7] In re Collins & Aikman Corp., 376 B.R. 815, 815-16 (Bankr. E.D. Mich. 2007).
[8] In re Piper Aircraft Corp., 376 B.R. 815, 815-16 (Bankr. S.D. Fla. 1994). Here future claims anticipated against the debtor company but not raised during the bankruptcy proceedings (that resulted in a resolution plan) were structured in trust. 100% of the claims that arose after the bankruptcy proceeding was settled through mediation.
[9] Re IM Skaugen SE, [2019] 3 SLR 979.
[10] The High Court held that, at para 98
"98. ….[T]he mediator can assist to iron out many of the wrinkles and creases that frequently erupt in a restructuring and which perhaps are not best resolved in the adversarial cauldron of the court. It is important that this be explored with vigour, as it seems to be as it seems to me to be self-evident that bridging differences and the trust divide is fundamental to a successful restructuring outcome…"
[11] Including settlement conferences by the Judges, who will thereafter cease to hear the matter unless all parties agree.
[12] European Commission Recommendations[12] on a New Approach to Business Failure and Insolvency, 12 March 2014, Vienna. Available at: https://eur-lex.europa.eu/legal-content/EN/TXT/?uri=celex%3A32014H0135, last accessed on 13 October 2022.
[13] Available at:https://www.worldbank.org/en/topic/financialsector/brief/the-world-bank-principles-for-effective-insolvency-and-creditor-rights, last accessed on 13 October 2022.
[14] The French Commercial Code has a three-stage process for insolvency resolution using mediation. Under 'Mandat ad hoc', a mediator is appointed by the court at the request of the corporate debtor.
[15] Under the Belgium Act on the Continuity of Companies, a company intermediary assists in negotiating between the company and creditors to restructure debts.