Read Order: M/S Jaiprakash Thekedar v. Commissioner, Commercial Taxes And Another
LE Correspondent
Prayagraj, March 13, 2023: The Allahabad High Court has quashed an Order cancelling registration of a firm under the provisions of the Uttar Pradesh Goods and Services Tax Act, 2017 after noting that the Show Cause Notice did not mention the date and time appointed for personal hearing and the proceedings held in pursuance thereof were illegal.
The Division Bench of Justice Manoj Kumar Gupta and Justice Jayant Banerji was approached by the assessee against the cancellation of the registration of the firm and the coercive action sought to be taken against the petitioner as a result of cancellation of the registration.
The petitioner was given a show cause notice requiring the petitioner to submit a reply within seven working days from the date of service of the notice. The notice further mentioned that if the petitioner failed to furnish reply within the stipulated date or failed to appear for personal hearing on the appointed date and time, the case will be decided ex parte on the basis of available records on merits. It was followed by an impugned cancellation order.
As per UPGST Act, under first proviso to Section 29(2), the person concerned has to be given an opportunity of being heard. Rule 22(1) of the U.P. Goods and Service Tax Rules, 2017 provides that where the proper officer has reasons to believe that the registration of a person is liable to be cancelled under Section 29 of the Act, he shall issue a notice to such persons in Form GST REG-17 requiring him to show cause within a period of seven working days from the date of service of such notice as to why such registration be not cancelled.
Referring to Form GST REG-17 and the Show Cause Notice, the Bench said, " The show cause notice which has been given to the petitioner is not in prescribed format as it is conspicuous by absence of the date and time on which the noticee was to appear for personal hearing. It is also clear from the prescribed format that the noticee has to be afforded opportunity of personal hearing and for that purpose he has to be informed in advance, the date and time on which hearing will take place."
Thus, observing that the show cause notice did not mention the date and time appointed for personal hearing, the Bench came to the conclusion that the proceedings held in pursuance thereof were rendered illegal, void and a nullity in the eyes of law.
Quashing the impugned Order, the Bench allowed the Appeal.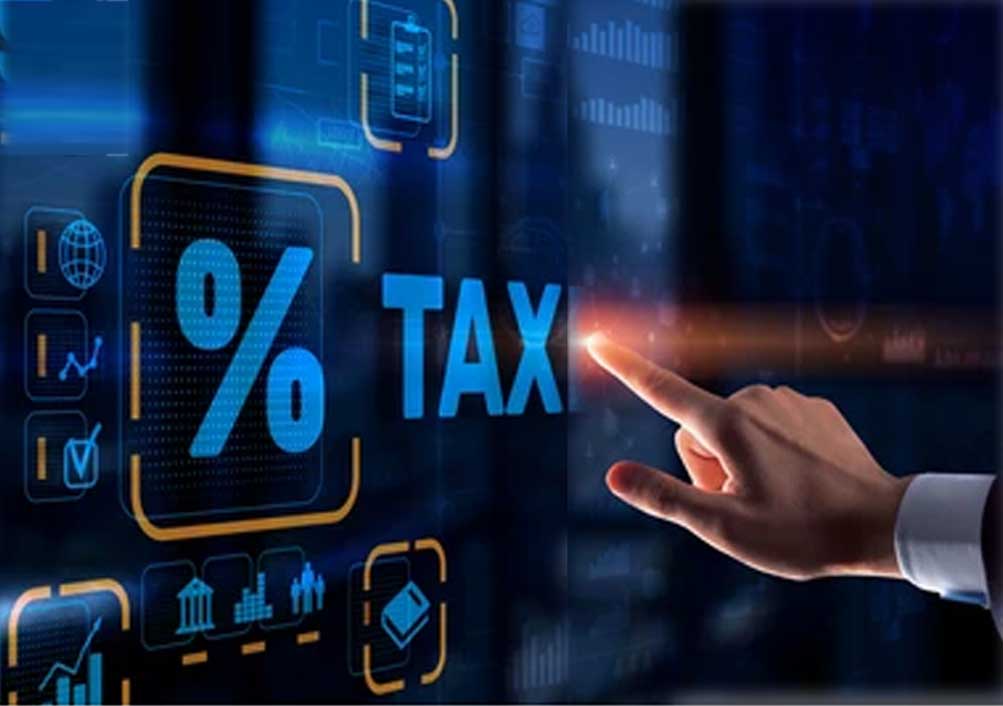 Read Order: Sabita Choudhury Vs. State Of Odisha And Others
LE Correspondent
Bhubaneshwar, February 2, 2023: While considering the difficulty faced by the contractors due to change in the regime regarding works contract under GST, the Orissa High Court has directed the Authorities to refer to the State's revised guidelines relating to works contract under GST issued by the Government of Odisha, Finance Department dated December 10, 2018 while considering petitioner's plea.
By way of this writ petition, before the Division Bench of Justice S. Muralidhar and Justice M. S. Raman, the Petitioner has challenged the action of the Opposite Parties in not reimbursing the differential tax amount arising out of change in tax regime from Value Added Tax (VAT) to Goods and Service Tax (GST) with effect from July 1, 2017.
The grievance of the Petitioner is that in view of the introduction of the GST, Petitioner is required to pay tax which was not envisaged while entering into the agreement.
The Bench noticed that the Government had come out with revised guidelines in this respect in supersession of the guidelines issued by a Finance Department letter dated December 7, 2017.
The revised guidelines relating to works contract under GST issued by the Government of Odisha, Finance Department vide Office memorandum No. FIN-CTI-TAX-0045- 2017/38535/F Dated December 10, 2018, wherein it was stated that in order to comply the provisions of GST relating to works contract the State Government had revised the Schedule of Rates – 2014 (SoR-2014).
While the item rates in the SOR-2014 were inclusive of all taxes i.e. Excise Duty, VAT, Entry Tax, Service Tax etc., the same has been excluded in the Revised SoR-2014. Therefore, while preparing estimates for a work after July 1, 2017, the GST exclusive work value is to be arrived at as per the revised SoR-2014 and then GST will be added at the appropriate rate.
"2. In GST regime, the works contractor is required to raise Tax Invoice clearly showing the taxable work value and GST (CGST+SGST) separately," the Guidelines further enumerated while also putting forth the procedure to be followed to determine payments made for balance work or full work after implementation of GST, in case of work, where the tender was invited before July 1,2017 on the basis of SoR-2014.
Keeping such aspects into consideration, the Bench held that the Petitioner shall make a comprehensive representation before the appropriate authority within four weeks from ventilating the grievance.
"If such a representation is filed, the authority will consider and dispose of the same, in the light of the aforesaid revised guidelines dated December 10, 2018 issued by the Finance Department, Government of Odisha, as expeditiously as possible, preferably within a period of three months from the date of receipt of the certified copy of this order", the Bench held while disposing of the petition while also directing no coercive action to be taken against the Petitioner till a decision by the authority is taken.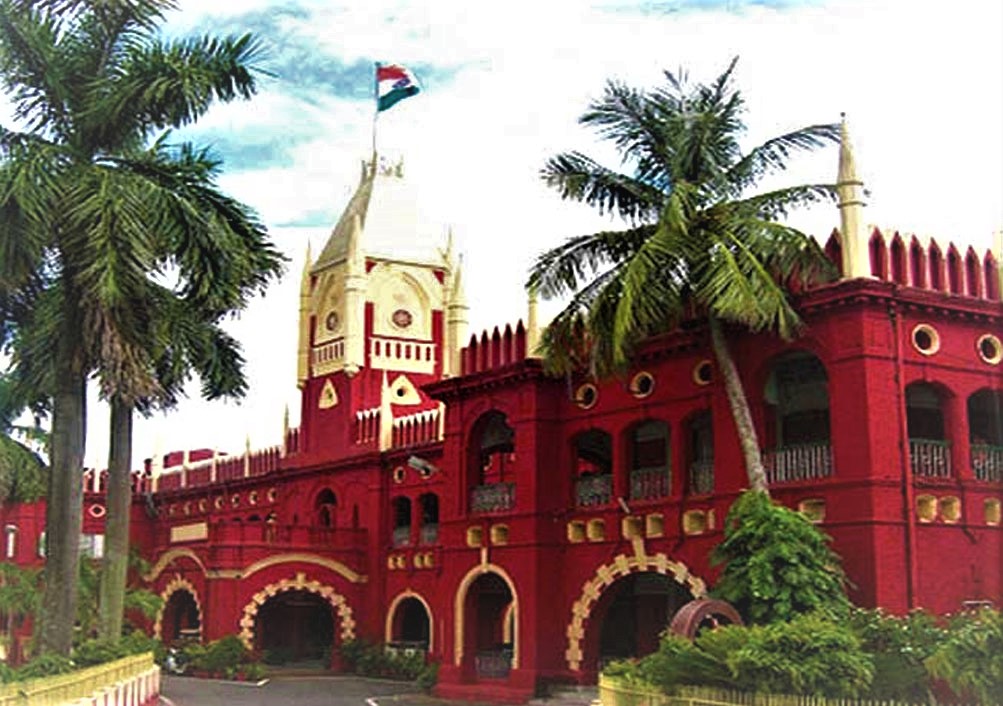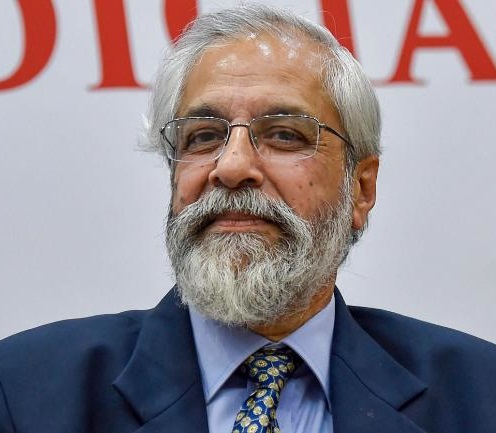 Justice Madan B Lokur, was a Supreme Court judge from June 2012 to December 2018. He is now a judge of the non-resident panel of the Supreme Court of Fiji. He spoke to LegitQuest on January 25, 2020.

Q: You were a Supreme Court judge for more than 6 years. Do SC judges have their own ups and downs, in the sense that do you have any frustrations about cases, things not working out, the kind of issues that come to you?

A: There are no ups and downs in that sense but sometimes you do get a little upset at the pace of justice delivery. I felt that there were occasions when justice could have been delivered much faster, a case could have been decided much faster than it actually was. (When there is) resistance in that regard normally from the state, from the establishment, then you kind of feel what's happening, what can I do about it.

Q: So you have had the feeling that the establishment is trying to interfere in the matters?

A: No, not interfering in matters but not giving the necessary importance to some cases. So if something has to be done in four weeks, for example if reply has to be filed within four weeks and they don't file it in four weeks just because they feel that it doesn't matter, and it's ok if we file it within six weeks how does it make a difference. But it does make a difference.

Q: Do you think this attitude is merely a lax attitude or is it an infrastructure related problem?

A: I don't know. Sometimes on some issues the government or the establishment takes it easy. They don't realise the urgency. So that's one. Sometimes there are systemic issues, for example, you may have a case that takes much longer than anticipated and therefore you can't take up some other case. Then that necessarily has to be adjourned. So these things have to be planned very carefully.

Q: Are there any cases that you have special memories of in terms of your personal experiences while dealing with the case? It might have moved you or it may have made you feel that this case is really important though it may not be considered important by the government or may have escaped the media glare?

A: All the cases that I did with regard to social justice, cases which concern social justice and which concern the environment, I think all of them were important. They gave me some satisfaction, some frustration also, in the sense of time, but I would certainly remember all these cases.

Q: Even though you were at the Supreme Court as a jurist, were there any learning experiences for you that may have surprised you?

A: There were learning experiences, yes. And plenty of them. Every case is a learning experience because you tend to look at the same case with two different perspectives. So every case is a great learning experience. You know how society functions, how the state functions, what is going on in the minds of the people, what is it that has prompted them to come the court. There is a great learning, not only in terms of people and institutions but also in terms of law.

Q: You are a Judge of the Supreme Court of Fiji, though a Non-Resident Judge. How different is it in comparison to being a Judge in India?

A: There are some procedural distinctions. For example, there is a great reliance in Fiji on written submissions and for the oral submissions they give 45 minutes to a side. So the case is over within 1 1/2 hours maximum. That's not the situation here in India. The number of cases in Fiji are very few. Yes, it's a small country, with a small number of cases. Cases are very few so it's only when they have an adequate number of cases that they will have a session and as far as I am aware they do not have more than two or three sessions in a year and the session lasts for maybe about three weeks. So it's not that the court sits every day or that I have to shift to Fiji. When it is necessary and there are a good number of cases then they will have a session, unlike here. It is then that I am required to go to Fiji for three weeks. The other difference is that in every case that comes to the (Fiji) Supreme Court, even if special leave is not granted, you have to give a detailed judgement which is not the practice here.

Q: There is a lot of backlog in the lower courts in India which creates a problem for the justice delivery system. One reason is definitely shortage of judges. What are the other reasons as to why there is so much backlog of cases in the trial courts?

A: I think case management is absolutely necessary and unless we introduce case management and alternative methods of dispute resolution, we will not be able to solve the problem. I will give you a very recent example about the Muzaffarpur children's home case (in Bihar) where about 34 girls were systematically raped. There were about 17 or 18 accused persons but the entire trial finished within six months. Now that was only because of the management and the efforts of the trial judge and I think that needs to be studied how he could do it. If he could do such a complex case with so many eyewitnesses and so many accused persons in a short frame of time, I don't see why other cases cannot be decided within a specified time frame. That's case management. The second thing is so far as other methods of disposal of cases are concerned, we have had a very good experience in trial courts in Delhi where more than one lakh cases have been disposed of through mediation. So, mediation must be encouraged at the trial level because if you can dispose so many cases you can reduce the workload. For criminal cases, you have Plea Bargaining that has been introduced in 2009 but not put into practice. We did make an attempt in the Tis Hazari Courts. It worked to some extent but after that it fell into disuse. So, plea bargaining can take care of a lot of cases. And there will be certain categories of cases which we need to look at carefully. For example, you have cases of compoundable offences, you have cases where fine is the punishment and not necessarily imprisonment, or maybe it's imprisonment say one month or two month's imprisonment. Do we need to actually go through a regular trial for these kind of cases? Can they not be resolved or adjudicated through Plea Bargaining? This will help the system, it will help in Prison Reforms, (prevent) overcrowding in prisons. So there are a lot of avenues available for reducing the backlog. But I think an effort has to be made to resolve all that.

Q: Do you think there are any systemic flaws in the country's justice system, or the way trial courts work?

A: I don't think there are any major systemic flaws. It's just that case management has not been given importance. If case management is given importance, then whatever systematic flaws are existing, they will certainly come down.

Q; And what about technology. Do you think technology can play a role in improving the functioning of the justice delivery system?

I think technology is very important. You are aware of the e-courts project. Now I have been told by many judges and many judicial academies that the e-courts project has brought about sort of a revolution in the trial courts. There is a lot of information that is available for the litigants, judges, lawyers and researchers and if it is put to optimum use or even semi optimum use, it can make a huge difference. Today there are many judges who are using technology and particularly the benefits of the e-courts project is an adjunct to their work. Some studies on how technology can be used or the e-courts project can be used to improve the system will make a huge difference.

Q: What kind of technology would you recommend that courts should have?

A: The work that was assigned to the e-committee I think has been taken care of, if not fully, then largely to the maximum possible extent. Now having done the work you have to try and take advantage of the work that's been done, find out all the flaws and see how you can rectify it or remove those flaws. For example, we came across a case where 94 adjournments were given in a criminal case. Now why were 94 adjournments given? Somebody needs to study that, so that information is available. And unless you process that information, things will just continue, you will just be collecting information. So as far as I am concerned, the task of collecting information is over. We now need to improve information collection and process available information and that is something I think should be done.

Q: There is a debate going on about the rights of death row convicts. CJI Justice Bobde recently objected to death row convicts filing lot of petitions, making use of every legal remedy available to them. He said the rights of the victim should be given more importance over the rights of the accused. But a lot of legal experts have said that these remedies are available to correct the anomalies, if any, in the justice delivery. Even the Centre has urged the court to adopt a more victim-centric approach. What is your opinion on that?

You see so far as procedures are concerned, when a person knows that s/he is going to die in a few days or a few months, s/he will do everything possible to live. Now you can't tell a person who has got terminal cancer that there is no point in undergoing chemotherapy because you are going to die anyway. A person is going to fight for her/his life to the maximum extent. So if a person is on death row s/he will do everything possible to survive. You have very exceptional people like Bhagat Singh who are ready to face (the gallows) but that's why they are exceptional. So an ordinary person will do everything possible (to survive). So if the law permits them to do all this, they will do it.

Q: Do you think law should permit this to death row convicts?

A: That is for the Parliament to decide. The law is there, the Constitution is there. Now if the Parliament chooses not to enact a law which takes into consideration the rights of the victims and the people who are on death row, what can anyone do? You can't tell a person on death row that listen, if you don't file a review petition within one week, I will hang you. If you do not file a curative petition within three days, then I will hang you. You also have to look at the frame of mind of a person facing death. Victims certainly, but also the convict.

Q: From the point of jurisprudence, do you think death row convicts' rights are essential? Or can their rights be done away with?

A: I don't know you can take away the right of a person fighting for his life but you have to strike a balance somewhere. To say that you must file a review or curative or mercy petition in one week, it's very difficult. You tell somebody else who is not on a death row that you can file a review petition within 30 days but a person who is on death row you tell him that I will give you only one week, it doesn't make any sense to me. In fact it should probably be the other way round.

Q: What about capital punishment as a means of punishment itself?

A: There has been a lot of debate and discussion about capital punishment but I think that world over it has now been accepted, more or less, that death penalty has not served the purpose for which it was intended. So, there are very few countries that are executing people. The United States, Saudi Arabia, China, Pakistan also, but it hasn't brought down the crime rate. And India has been very conservative in imposing the death penalty. I think the last 3-4 executions have happened for the persons who were terrorists. And apart from that there was one from Calcutta who was hanged for rape and murder. But the fact that he was hanged for rape and murder has not deterred people (from committing rape and murder). So the accepted view is that death penalty has not served the purpose. We certainly need to rethink the continuance of capital punishment. On the other hand, if capital punishment is abolished, there might be fake encounter killings or extra judicial killings.

Q: These days there is the psyche among people of 'instant justice', like we saw in the case of the Hyderabad vet who was raped and murdered. The four accused in the case were killed in an encounter and the public at large and even politicians hailed it as justice being delivery. Do you think this 'lynch mob mentality' reflects people's lack of faith in the justice system?

A: I think in this particular case about what happened in Telangana, investigation was still going on. About what actually happened there, an enquiry is going on. So no definite conclusions have come out. According to the police these people tried to snatch weapons so they had to be shot. Now it is very difficult to believe, as far as I am concerned, that 10 armed policeman could not overpower four unarmed accused persons. This is very difficult to believe. And assuming one of them happened to have snatched a (cop's) weapon, maybe he could have been incapacitated but why the other three? So there are a lot of questions that are unanswered. So far as the celebrations are concerned, the people who are celebrating, do they know for certain that they (those killed in the encounter) were the ones who did the crime? How can they be so sure about it? They were not eye witnesses. Even witnesses sometimes make mistakes. This is really not a cause for celebration. Certainly not.

Q: It seems some people are losing their faith in the country's justice delivery system. How to repose people's faith in the legal process?

A: You see we again come back to case management and speedy justice. Suppose the Nirbhaya case would have been decided within two or three years, would this (Telangana) incident have happened? One can't say. The attack on Parliament case was decided in two or three years but that has not wiped out terrorism. There are a lot of factors that go into all this, so there is a need to find ways of improving justice delivery so that you don't have any extremes – where a case takes 10 years or another extreme where there is instant justice. There has to be something in between, some balance has to be drawn. Now you have that case where Phoolan Devi was gangraped followed by the Behmai massacre. Now this is a case of 1981, it has been 40 years and the trial court has still not delivered a judgement. It's due any day now, (but) whose fault is that. You have another case in Maharashtra that has been transferred to National Investigating Agency two years after the incident, the Bhima-Koregaon case. Investigation is supposedly not complete after two years also. Whose fault is that? So you have to look at the entire system in a holistic manner. There are many players – the investigation agency is one player, the prosecution is one player, the defence is one player, the justice delivery system is one player. So unless all of them are in a position to coordinate… you cannot blame only the justice delivery system. If the Telangana police was so sure that the persons they have caught are guilty, why did they not file the charge sheet immediately? If they were so sure the charge sheet should have been filed within one day. Why didn't they do it?

Q: At the trial level, there are many instances of flaws in evidence collection. Do you think the police or whoever the investigators are, do they lack training?

A: Yes they do! The police lacks training. I think there is a recent report that has come out last week which says very few people (in the police) have been trained (to collect evidence).

Q: You think giving proper training to police to prepare a case will make a difference?

A: Yes, it will make a difference.

Q: You have a keen interest in juvenile justice. Unfortunately, a lot of heinous crimes are committed by juveniles. How can we correct that?

A: You see it depends upon what perspective we are looking at. Now these heinous crimes are committed by juveniles. Heinous crimes are committed by adults also, so why pick upon juveniles alone and say something should be done because juveniles are committing heinous crimes. Why is it that people are not saying that something should be done when adults are committing heinous crimes? That's one perspective. There are a lot of heinous crimes that are committed against juveniles. The number of crimes committed against juveniles or children are much more than the crimes committed by juveniles. How come nobody is talking about that? And the people committing heinous crimes against children are adults. So is it okay to say that the State has imposed death penalty for an offence against the child? So that's good enough, nothing more needs to be done? I don't think that's a valid answer. The establishment must keep in mind the fact that the number of heinous crimes against children are much more than those committed by juveniles. We must shift focus.

Q: Coming to NRC and CAA. Protests have been happening since December last year, the SC is waiting for the Centre's reply, the Delhi HC has refused to directly intervene. Neither the protesters nor the government is budging. How do we achieve a breakthrough?

A: It is for the government to decide what they want to do. If the government says it is not going to budge, and the people say they are not going to budge, the stalemate could continue forever.

Q: Do you think the CAA and the NRC will have an impact on civil liberties, personal liberties and people's rights?

A: Yes, and that is one of the reasons why there is protest all over the country. And people have realised that it is going to happen, it is going to have an impact on their lives, on their rights and that's why they are protesting. So the answer to your question is yes.

Q: Across the world and in India, we are seeing an erosion of the value system upholding rights and liberties. How important is it for the healthy functioning of a country that social justice, people's liberties, people's rights are maintained?

A: I think social justice issues, fundamental rights are of prime importance in our country, in any democracy, and the preamble to our Constitution makes it absolutely clear and the judgement of the Supreme Court in Kesavananda Bharati and many other subsequent judgments also make it clear that you cannot change the basic structure of the Constitution. If you cannot do that then obviously you cannot take away some basic democratic rights like freedom of assembly, freedom of movement, you cannot take them away. So if you have to live in a democracy, we have to accept the fact that these rights cannot be taken away. Otherwise there are many countries where there is no democracy. I don't know whether those people are happy or not happy.

Q: What will happen if in a democracy these rights are controlled by hook or by crook?

A: It depends upon how much they are controlled. If the control is excessive then that is wrong. The Constitution says there must be a reasonable restriction. So reasonable restriction by law is very important.

Q: The way in which the sexual harassment case against Justice Gogoi was handled was pretty controversial. The woman has now been reinstated in the Supreme Court as a staffer. Does this action of the Supreme Court sort of vindicate her?

A: I find this very confusing you know. There is an old joke among lawyers: Lawyer for the petitioner argued before the judge and the judge said you are right; then the lawyer for the respondent argued before the judge and the judge said you're right; then a third person sitting over there says how can both of them be right and the judge says you're also right. So this is what has happened in this case. It was found (by the SC committee) that what she said had no substance. And therefore, she was wrong and the accused was right. Now she has been reinstated with back wages and all. I don't know, I find it very confusing.

Q: Do you think the retirement age of Supreme Court Judges should be raised to 70 years and there should be a fixed tenure?

A: I haven't thought about it as yet. There are some advantages, there are some disadvantages. (When) You have extended age or life tenure as in the United States, and the Supreme Court has a particular point of view, it will continue for a long time. So in the United States you have liberal judges and conservative judges, so if the number of conservative judges is high then the court will always be conservative. If the number of liberal judges is high, the court will always be liberal. There is this disadvantage but there is also an advantage that if it's a liberal court and if it is a liberal democracy then it will work for the benefit of the people. But I have not given any serious thought onthis.

Q: Is there any other thing you would like to say?

A: I think the time has come for the judiciary to sit down, introspect and see what can be done, because people have faith in the judiciary. A lot of that faith has been eroded in the last couple of years. So one has to restore that faith and then increase that faith. I think the judiciary definitely needs to introspect.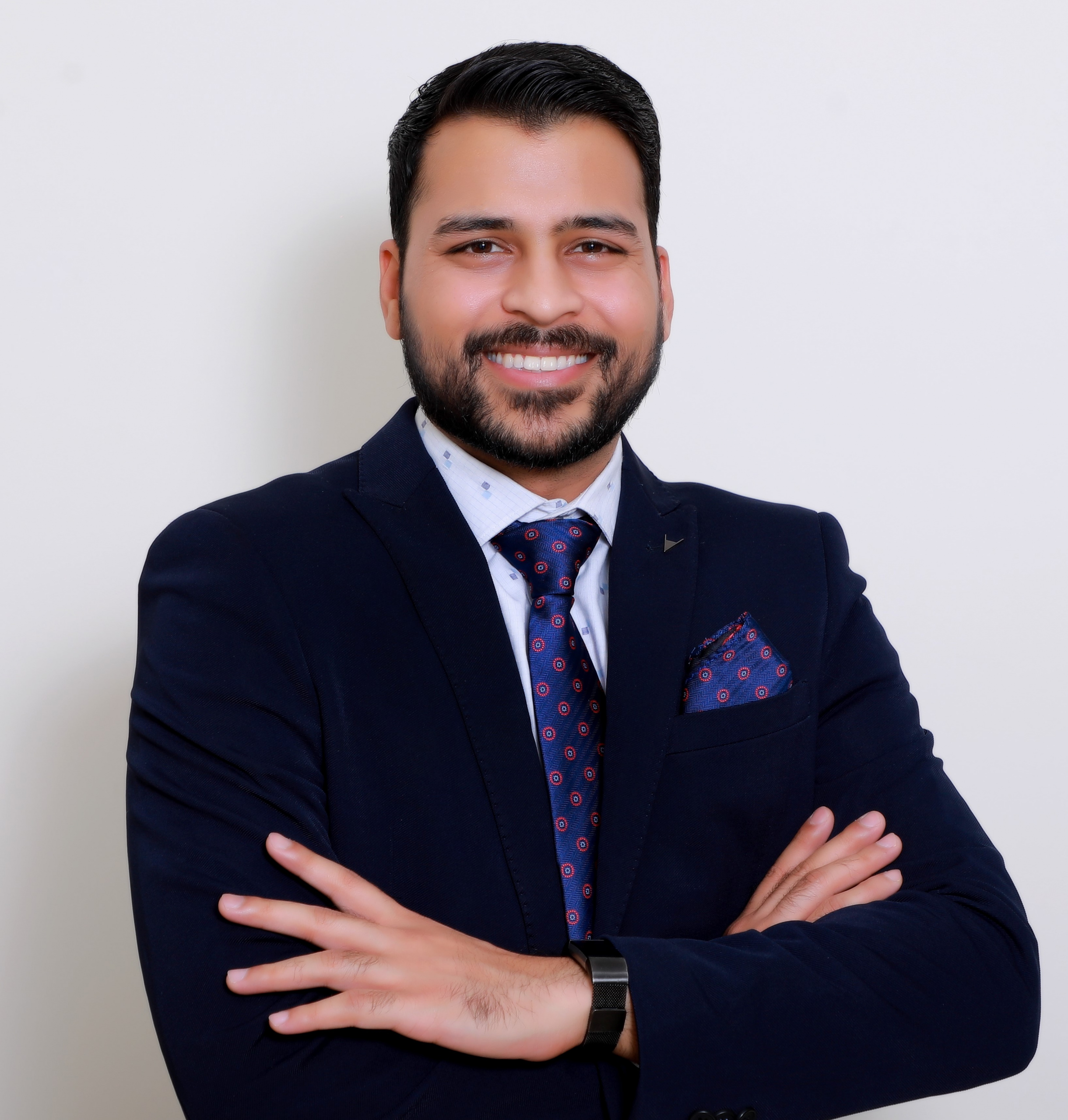 Aakash Parihar is Partner at Triumvir Law, a firm specializing in M&A, PE/VC, startup advisory, international commercial arbitration, and corporate disputes. He is an alumnus of the National Law School of India University, Bangalore.
How did you come across law as a career? Tell us about what made you decide law as an option.
Growing up in a small town in Madhya Pradesh, wedid not have many options.There you either study to become a doctor or an engineer. As the sheep follows the herd, I too jumped into 11th grade with PCM (Physics, Chemistry and Mathematics).However, shortly after, I came across the Common Law Admission Test (CLAT) and the prospect of law as a career. Being a law aspirant without any background of legal field, I hardly knew anything about the legal profession leave alone the niche areas of corporate lawor dispute resolution. Thereafter, I interacted with students from various law schools in India to understand law as a career and I opted to sit for CLAT. Fortunately, my hard work paid off and I made it to the hallowed National Law School of India University, Bangalore (NSLIU). Joining NLSIU and moving to Bangalorewas an overwhelming experience. However, after a few months, I settled in and became accustomed to the rigorous academic curriculum. Needless to mention that it was an absolute pleasure to study with and from someof the brightest minds in legal academia. NLSIU, Bangalore broadened my perspective about law and provided me with a new set of lenses to comprehend the world around me. Through this newly acquired perspective and a great amount of hard work (which is of course irreplaceable), I was able to procure a job in my fourth year at law school and thus began my journey.
As a lawyer carving a niche for himself, tell us about your professional journey so far. What are the challenges that new lawyers face while starting out in the legal field?
I started my professional journey as an Associate at Samvad Partners, Bangalore, where I primarily worked in the corporate team. Prior to Samvad Partners, through my internship, I had developed an interest towards corporate law,especially the PE/VC and M&A practice area. In the initial years as an associate at Samvad Partners and later at AZB & Partners, Mumbai, I had the opportunity to work on various aspects of corporate law, i.e., from PE/VC and M&A with respect to listed as well as unlisted companies. My work experience at these firms equipped and provided me the know-how to deal with cutting edge transactional lawyering. At this point, it is important to mention that I always had aspirations to join and develop a boutique firm. While I was working at AZB, sometime around March 2019, I got a call from Anubhab, Founder of Triumvir Law, who told me about the great work Triumvir Law was doing in the start-up and emerging companies' ecosystem in Bangalore. The ambition of the firm aligned with mine,so I took a leap of faith to move to Bangalore to join Triumvir Law.
Anyone who is a first-generation lawyer in the legal industry will agree with my statement that it is never easy to build a firm, that too so early in your career. However, that is precisely the notion that Triumvir Law wanted to disrupt. To provide quality corporate and dispute resolution advisory to clients across India and abroad at an affordable price point.
Once you start your professional journey, you need to apply everything that you learnt in law schoolwith a practical perspective. Therefore, in my opinion, in addition to learning the practical aspects of law, a young lawyer needs to be accustomed with various practices of law before choosing one specific field to practice.
India has been doing reallywell in the field of M&A and PE/VC. Since you specialize in M&A and PE/VC dealmaking, what according to you has been working well for the country in this sphere? What does the future look like?
India is a developing economy, andM&A and PE/VC transactions form the backbone of the same. Since liberalization, there has been an influx of foreign investment in India, and we have seen an exponential rise in PC/VA and M&A deals. Indian investment market growth especially M&A and PE/VC aspects can be attributed to the advent of startup culture in India. The increase in M&A and PE/VC deals require corporate lawyersto handle the legal aspects of these deals.
As a corporate lawyer working in M&A and PE/VC space, my work ranges from drafting term-sheets to the transaction documents (SPA, SSA, SHA, BTA, etc.). TheM&A and PE/VC deal space experienced a slump during the first few months of the pandemic, but since June 2021, there has been a significant growth in M&A and PE/VC deal space in India. The growth and consistence of the M&A and PE/VC deal space in India can be attributed to several factors such as foreign investment, uncapped demands in the Indian market and exceptional performance of Indian startups.
During the pandemic many businesses were shut down but surprisingly many new businesses started, which adapted to the challenges imposed by the pandemic. Since we are in the recovery mode, I think the M&A and PE/VC deal space will reach bigger heights in the comingyears. We as a firm look forward to being part of this recovery mode by being part of the more M&A and PE/VC deals in future.
You also advice start-ups. What are the legal issues or challenges that the start-ups usually face specifically in India? Do these issues/challenges have long-term consequences?
We do a considerable amount of work with startupswhich range from day-to-day legal advisory to transaction documentation during a funding round. In India, we have noticed that a sizeable amount of clientele approach counsels only when there is a default or breach, more often than not in a state of panic. The same principle applies to startups in India, they normally approach us at a stage when they are about to receive investment or are undergoing due diligence. At that point of time, we need to understand their legal issues as well as manage the demands of the investor's legal team. The majornon-compliances by startups usually involve not maintaining proper agreements, delaying regulatory filings and secretarial compliances, and not focusing on proper corporate governance.
Another major issue for startups, especially during fund raising, is their compliance with extant RBI foreign exchange regulations, pricing guidelines, and the Companies Act 2013. Keeping up with these requirements can be time-consuming for even seasoned lawyers, and we can only imagine how difficult it would be for startups. Startups spend their initial years focusing on fund-raising, marketing, minimum viable products, and scaling their businesses. Legal advice does not usually factor in as a necessity. Our firm aims to help startups even before they get off the ground, and through their initial years of growth. We wanted to be the ones bringing in that change in the legal sector, and we hope to help many more such startups in the future.
In your opinion, are there any specific India-related problems that corporate/ commercial firms face as far as the company laws are concerned? Is there scope for improvement on this front?
The Indian legal system which corporate/commercial firms deal with is a living breathing organism, evolving each year. Due to this evolving nature, we lawyers are always on our toes.From a minor amendment to the Companies Act to the overhaul of the foreign exchange regime by the Reserve Bank of India, each of these changes affect the compliance and regulatory regime of corporates. For instance, when India changed the investment route for countries sharing land border with India,whereby any country sharing land border with India including Hong Kong cannot invest in India without approval of the RBI in consultation with the central government,it impacted a lot of ongoing transactions and we as lawyers had to be the first ones to inform our clients about such a change in the country's foreign investment policy. In my opinion, there is huge scope of improvement in legal regime in India, I think a stable regulatory and tax regime is the need for the hour so far as the Indian system is concerned. The biggest example of such a market with stable regulatory and tax regime is Singapore, and we must work towards emulating the same.
Your boutique law firm has offices in three different cities — Delhi NCR, Mumbai and Bangalore. Have the Covid-induced restrictions such as WFH affected your firm's operations? How has your firm adapted to the professional challenges imposed by the pandemic-related lifestyle changes?
We have offices in New Delhi NCR and Mumbai, and our main office is in Bangalore. Before the pandemic, our work schedule involved a fair bit of travelling across these cities. But post the lockdowns we shifted to a hybrid model, and unless absolutely necessary, we usually work from home.
In relation to the professional challenges during the pandemic, I think it was a difficult time for most young professionals. We do acknowledge the fact that our firm survived the pandemic. Our work as lawyers/ law firms also involves client outreach and getting new clients, which was difficult during the lockdowns. We expanded our client outreach through digital means and by conducting webinars, including one with King's College London on International Treaty Arbitration. Further, we also focused on client outreach and knowledge management during the pandemic to educate and create legal awareness among our clients.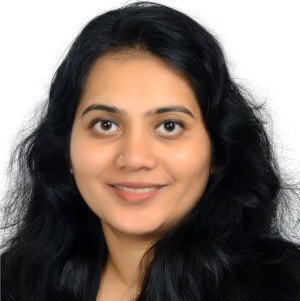 Archana Balasubramanian is the founding partner of Agama Law Associates, a Mumbai-based corporate law firm which she started in 2014. She specialises in general corporate commercial transaction and advisory as well as deep sectoral expertise across manufacturing, logistics, media, pharmaceuticals, financial services, shipping, real estate, technology, engineering, infrastructure and health.
August 13, 2021:
Lawyers see companies ill-prepared for conflict, often, in India. When large corporates take a remedial instead of mitigative approach to legal issues – an approach utterly incoherent to both their size and the compliance ecosystem in their sector – it is there where the concept of costs on legal becomes problematic. Pre-dispute management strategy is much more rationalized on the business' pocket than the costs of going in the red on conflict and compliances.
Corporates often focus on business and let go of backend maintenance of paperwork, raising issues as and when they arise and resolving conflicts / client queries in a manner that will promote dispute avoidance.
Corporate risk and compliance management is yet another elephant in India, which in addition to commercial disputes can be a drain on a company's resources. It can be clubbed under four major heads – labour, industrial, financial and corporate laws. There are around 20 Central Acts and then specific state-laws by which corporates are governed under these four categories.
Risk and compliance management is also significantly dependent on the sector, size, scale and nature of the business and the activities being carried out.
The woes of a large number of promoters from the ecommerce ecosystem are to do with streamlining systems to navigate legal. India has certain heavily regulated sectors and, like I mentioned earlier, an intricate web of corporate risk and compliance legislation that can result in prohibitive costs in the remedial phase. To tackle the web in the preventive or mitigative phase, start-ups end up lacking the arsenal due to sheer intimidation from legal. Promoters face sectoral risks in sectors which are heavily regulated, risks of heavy penalties and fines under company law or foreign exchange laws, if fund raise is not done in a compliant manner.
It is a myth that good legal advice comes at prohibitive costs. Promoters are quick to sign on the dotted line and approach lawyers with a tick the box approach. A lot of heartburn can be avoided if documents are entered into with proper legal advice and with due negotiations.
Investment contracts, large celebrity endorsement contracts and CXO contracts are some key areas where legal advice should be obtained. Online contracts is also emerging as an important area of concern.
When we talk of scope, arbitration is pretty much a default mechanism at this stage for adjudicating commercial disputes in India, especially given the fixation of timelines for closure of arbitration proceedings in India. The autonomy it allows the parties in dispute to pick a neutral and flexible forum for resolution is substantial. Lower courts being what they are in India, arbitration emerges as the only viable mode of dispute resolution in the Indian commercial context.
The arbitrability of disputes has evolved significantly in the last 10 years. The courts are essentially pro-arbitration when it comes to judging the arbitrability of subject matter and sending matters to arbitration quickly.
The Supreme Court's ruling in the Vidya Drolia case has significantly clarified the position in respect of tenancy disputes, frauds and consumer disputes. It reflects upon the progressive approach of the court and aims to enable an efficient, autonomous and effective arbitration environment in India.
Law firms stand for ensuring that the law works for business and not against it. Whatever the scope of our mandate, the bottom line is to ensure a risk-free, conflict-free, compliant and prepared enterprise for our client, in a manner that does not intimidate the client or bog them down, regardless of the intricacy of the legal and regulatory web it takes to navigate to get to that end result. Lawyers need to dissect the business of law from the work.
This really involves meticulous, detail-oriented, sheer hard work on the facts, figures, dates and all other countless coordinates of each mandate, repetitively and even to a, so-called, "dull" routine rhythm – with consistent single-mindedness and unflinching resolve.
As a firm, multiply that effort into volumes, most of it against-the-clock given the compliance heavy ecosystem often riddled with uncertainties in a number of jurisdictions. So the same meticulous streamlining of mandate deliverables has to be extrapolated by the management of the firm to the junior most staff.
Further, the process of streamlining itself has to be more dynamic than ever now given the pace at which the new economy, tech-ecosystem, business climate as well as business development processes turn a new leaf.
Finally, but above all, we need to find a way to feel happy, positive and energized together as a team while chasing all of the aforesaid dreams. The competitive timelines and volumes at which a law firm works, this too is a real challenge. But we are happy to face it and evolve as we grow.
We always as a firm operated on the work from anywhere principle. We believed in it and inculcated this through document management processes to the last trainee. This helped us shut shop one day and continue from wherever we are operating.
The team has been regularly meeting online (at least once a day). We have been able to channel the time spent in travelling to and attending meetings in developing our internal knowledge banks further, streamline our processes, and work on integrating various tech to make the practice more cost-effective for our clients.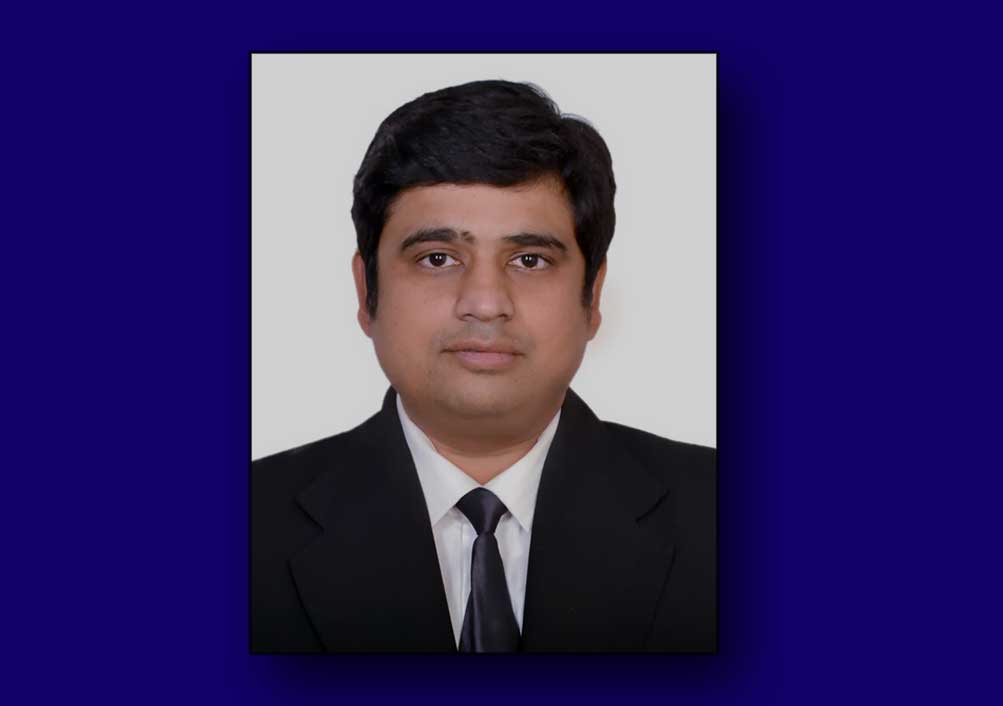 By Jayant Mohan
In the case of Maharaja of Kolhapur Vs S Sunderam Ayyar, the following issues arose and were decided:
a) What is the status of the Raja's offspring by sword-wife mothers in this family? Are they legitimate or illegitimate? Are sword-wives a species of inferior wives or kind a of super concubines?
b) Is the family, to which the late Raja of Tanjore belonged, a family of Kshatriyas or Sudras?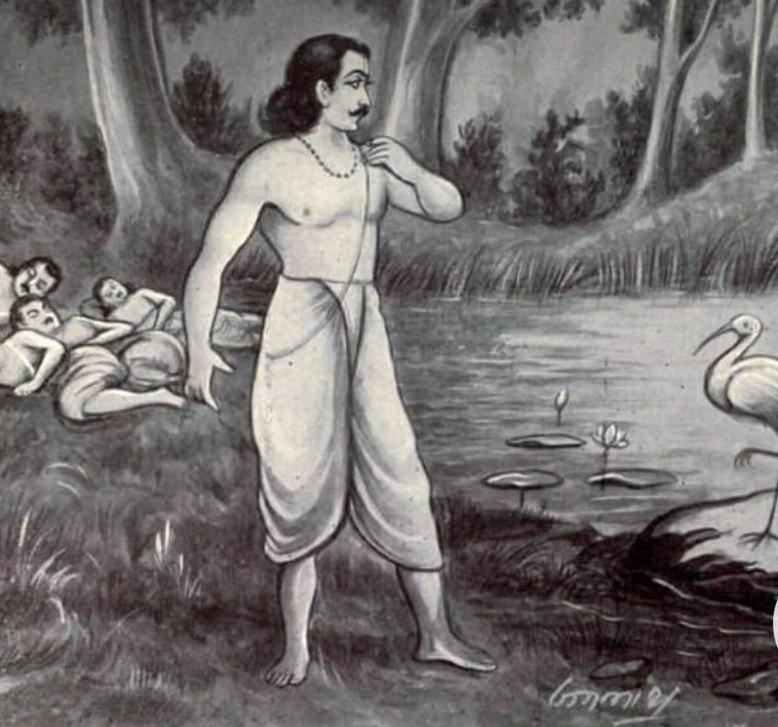 1. 'Yaksha Prashnas' or the vexed and unanswerable questions as stated above arose for the Indian Judges in pre-independence India with the interplay of the Indian Princes and Rulers Religious Beliefs, Customs with History and Legal System regarding Succession and Marriage Laws of the Maharajas and Princes. It is most interesting as to how the said issues were dealt with and judgment rendered by Secular Court of Law regarding Questions of Religion and History .
'Yaksha' in Vedic Mythology denotes 'the benevolent spirit'. In Mahabharata the story of Pandavas at the end of their 12 year exile occurs known as 'Yaksha Prashna' which is a question-answer dialogue between Yudhishthira and the 'Yaksha' or 'Noble Spirit'.
The story goes that the Pandavas were very thirsty in the middle of wild forests. Nakul, Sahdev, Arjun and Bhima went in search of drinking water. They reached a beautiful lake, each one after the other, and died after drinking water from the lake. They had ignored the warnings of the White Crane guarding the lake to first answer the questions and only then drink water.
Finally, when Yudhishthir reached the beautiful lake looking for his brothers, the White Crane reiterated the warning that anyone drinking water from the lake must answer his questions beforehand otherwise they will die. Yudhishthira agreed to answer the questions of the White Crane.
Thereafter, the Crane turned into a 'Yaksha' or 'Noble Spirit' and started asking 125 questions on God, Religion, Philosophy and Dharma which Yudhishthira answered.
The Answers of Yudhishthira made the 'Yaksha' very happy and he revived all the Pandava brothers back to life.
Then, the Yaksha revealed his true form of Yama-Dharma or 'God of Death' being the father of Yudhishthira and blessed him that the Pandavas will be protected because the eldest Pandava follows the path of Dharma (righteousness) and deserves the title of 'Dharma Raj' or 'Most Pious One'.
Similarly, 'Yaksha Prashnas' arose for adjudication before the Courts in colonial pre-independence India between Queens Proclamation in 1858 and 1947 when India became independent.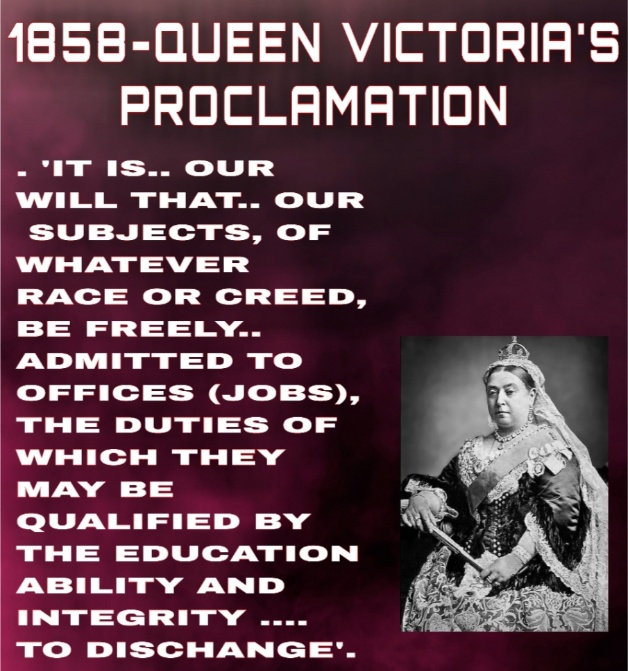 QUEEN VICTORIA'S PROCLAMATION OF 1858 AND RESPECT FOR LOCAL CUSTOMS
In the aftermath of the 1857 rebellion, the British Government passed the Government of India Act, taking over direct control of the administration in India from the East India Company.
Queen Victoria's Proclamation held on 1st November, 1858 at Allahabad granted to 'the natives of our Indian territories' the same rights as 'all our other subjects' and, among other things, promised to support religious toleration, to recognize the 'customs of India', to end racial discrimination and to ensure that 'all shall alike enjoy the equal impartial protection of the law'.
This respect for 'Customs of India' was a significant shift from the previous
policy of the doctrine of lapse being followed by Lord Dalhousie under the East
India Company Rule to annex the kingdoms of Indian Princes and Rulers who
did not have a proper male lineal heir to the Ruler.
Under the Policy the British annexed the state of Satara, Jaitpur, Sambhalpur, Nagpur and most importantly Awadh (Oudh) between 1849 to 1856 which was one of the main causes of the Rebellion of 1857 against the Company Rule resulting in widespread violence and deaths of English persons, which undermined British authority.
Therefore, under the direct rule of Queen Victoria, the British Officials and the Administrators were very careful in dealing with the succession rights of Indian Rulers and Princes and the matters of succession were inevitably settled through the intervention of Courts.
The interplay of the Indian Princes and Rulers' religious beliefs and customs with the orders and proclamations issued by British administrators resulted in complicated legal status of the heirs and inheritance was always heavily contested in the Courts of Law.
The Law Courts were called upon to decide such complex historical, social and mythological questions like what is the 'Caste' or 'Gotra' of Rajas or 'Validity of Sword Marriages' etc.
THE CASE WHERE THE ISSUE WAS THE CASTE OF SHIVAJI THE GREAT
At the crossroads of history, law and religion was one such succession battle between various claimants to the private properties of the Raja of Tanjore which came to be decided by the Madras High Court in the case of Maharaja of Kolhapur Vs S Sunderam Ayyar decided on January 21,1924.
The decision was rendered on 21st January, 1924 by the Madras High Court regarding succession of the magnificent Tanjore Fort and personal properties of the last Maharaja of Tanjore who had passed away in 1855.
The said first appeal arose from the decision of Subordinate Judge-Tanjore dated 2nd July, 1918 where amongst the 72 issues decided by the Judge were the two questions mentioned in the beginning which stand out for their unique complexity;
Sword Marriage' was a prevalent form of marriage amongst the ruling Maharajas and Princes of India where many women were married to the sword or the dagger of the Raja, sword representing the Raja or the King. Such form of marriage was prevalent amongst the Kshatriyas because the sword or dagger was representative of the Kshatriyas whose profession was of arms. There was no giving away of the bride to the groom, treated to be an essential feature of marriage.
'Sword Marriages' were treated by the Pandits to be 'Gandharva Marriage' (a marriage importing amorous connection found on reciprocal desire) form, being that there was no giving away of the bride.
Recently, a popular Hindi movie 'Bajirao Mastani' on the romance between Bajirao Peshwa (1700-1740), the Maratha King, with Mastani (1699-1740), daughter of Maharaja Chhatrasaal of Bundelkhand, has been portrayed on screen. Mastani was the second wife of Peshwa. Many historians are of the view that Mastani was married to the sword of Bajirao Peshwa in Bundelkhand and later on was brought to Pune, the seat of Peshwa, to cohabit with him as his second wife.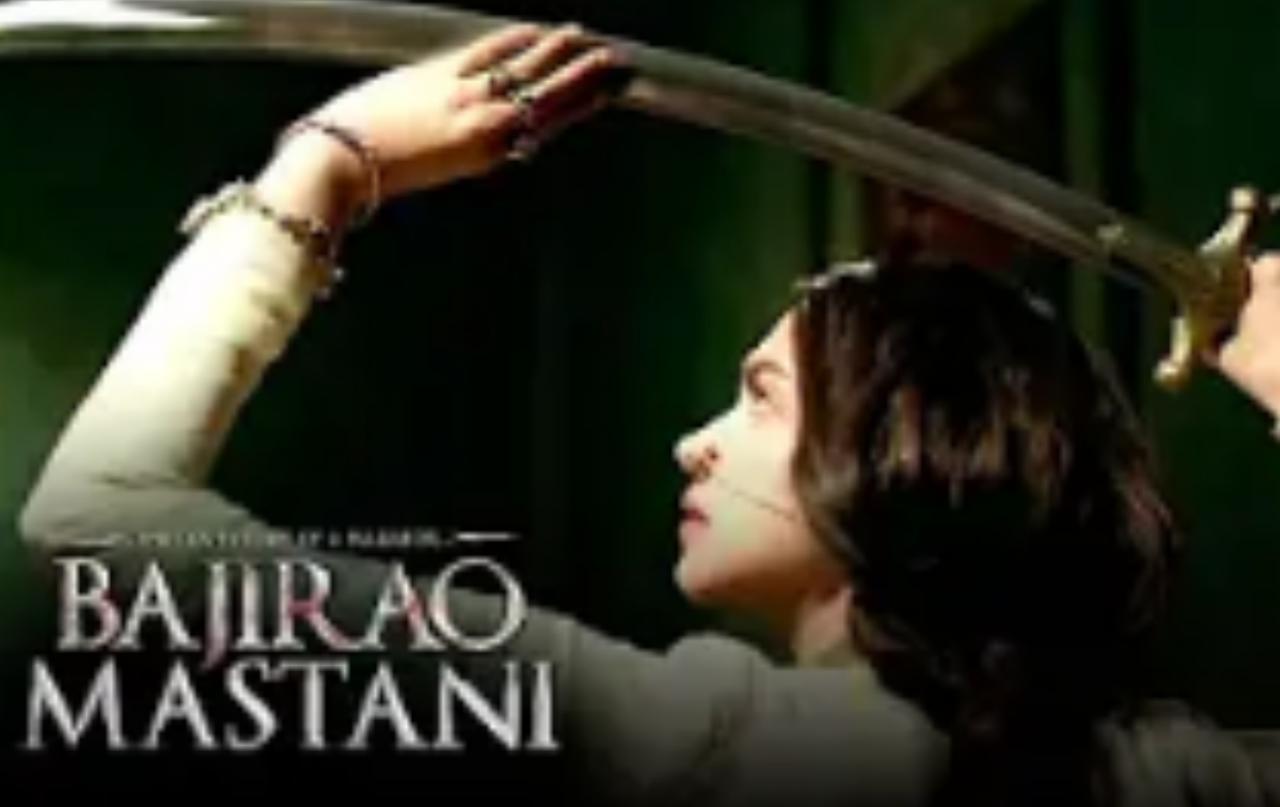 The Bench which decided the Appeal before the Madras High Court comprised of the officiating Chief Justice Charles Gordon Spencer and Justice Kumaraswami Sastri. The most fascinating aspect of the process is how a British Judge (the officiating Chief Justice) decided the complicated issues pertaining to Indian history, mythology and religious beliefs and customs. Remarkable erudition, research and scholarship is evident from the reading of the decision. Justice Kumaraswami Sastri agreed with the opinion of Justice Spencer but wrote a separate judgment detailing separate reasons and supporting the conclusions of officiating Chief Justice.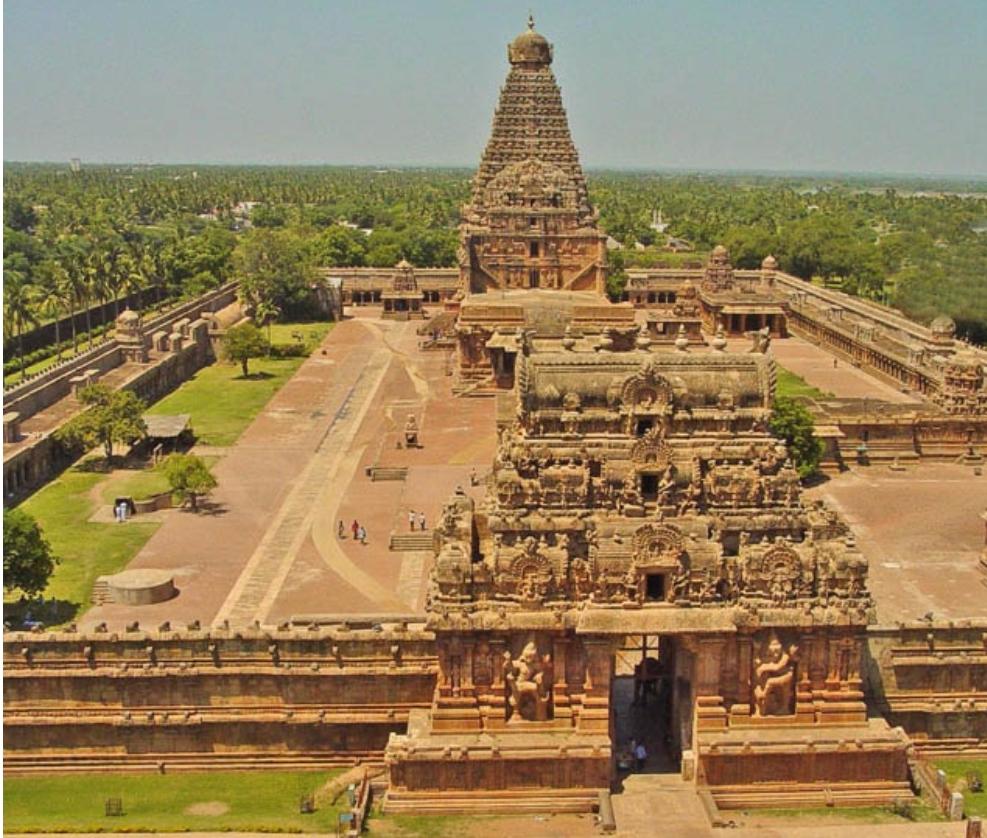 The Judgment of Charles Gordon Spencer starts with the following line
"In A.D. 1674 during the reign of the great Mogul Emperor Aurangzeb, Ekoji alias Venkaji took Tanjore from its Nayak Rulers without firing a shot.
….In 1677 the forces of Ekoji and those of his half brother Sivaji came into conflict but by a compromise the former was allowed to retain Tanjore. In 1680 Sivaji got Tanjore and other territories ceded to him by the Bijapur Government, but in the same year Sivaji died and Ekoji retained his-hold on Tanjore."
With the aforesaid Words, the Judgment proceeds to narrate the factual background which was the subject matter of the case being the 'suit property' namely the magnificent Tanjore Fort and Lands which were the personal properties of the Maharaja of Tanjore.
FACTUAL BACKGROUND OF THE CASE
On one side was the successors of Sivaji the great - the founder of the Maratha Empire in Deccan India represented through Maharaja of Kolhapur claiming the suit property. On the other side were the Successors of Ekoji (half brother of Shivaji) and Maharaja of Tanjore claiming rights by succession in the personal property of Ekoji. The successor of Ekoji being Last Ruler of Tanjore (Sivaji) passed away in 1855.
Since the last Maharaja of Tanjore did not have a male heir, he married 17 women in one day through 'Sword Marriage' in 1851 in a desperate attempt to get male heirs.
On October 29th, 1855, he left 15 Ranis, two legitimate daughters, a mother, 60 women living in a seraglio called the Mangala Vilas, of whom 40 aspired to be called sword wives in distinction to the dancing girls who were ordinary concubines, and 17 natural children begotten by the Raja through sword wives, six of these children being males
The British Government declared the Raja of the Tanjore State to have lapsed and vested with the Government of India as he did not leave behind a male heir.
As far as the personal properties of the Raja of Tanjore, namely the Tanjore Fort and the lands and other properties of the Maharaja of Tanjore were concerned, the Government of Madras issued a Government Order in 1862 handing over the Estate to be managed by the Widow of Raja of Tanjore namely Kamakshi Bai for management and control. The Government Order also mandated that on the death of the last surviving widow the Property will devolve upon the daughter of the Raja or failing her the next legal heir of the Raja.
Kamakshi Bai, the widow of the last Raja of Tanjore, died in 1912.
The receiver on July 8th, 1912, instituted this interpleader suit to decide who was entitled to take the estate making the adopted son's sons, the daughter's adopted grandchild, the sons and grandsons of the Raja by his sword wives, distant agnates including the Maharaja of Kolhapur, the descendants of the last ruler of Satara and of the Patel of Jinti, and remote bandhus, in fact all possible claimants, parties to the suit. The trial commenced on July 2nd, 1917 before the Subordinate Judge, Tanjore and judgment was pronounced on July 1st, 1918, after voluminous evidence had been recorded and innumerable exhibits admitted.
How the issue of validity of Sword Marriages and rights of the Children born out of such marriages was decided
While deciding on the vexed issue of validity of sword marriage and legitimacy of children born out of sword marriages, the court considered the voluminous evidence as well as primary sources of information such as historical accounts, treatises by scholars and literary and official accounts regarding practices and customs of 'Sword Marriages amongst the Ruling classes' was taken into account;
In the aforesaid background the issue of Caste of Ruler of Tanjore from Ekoji being half brother of Shivaji the Great came to be decided by the High Court. The Court relied upon evidence and materials to conclude 'Sword Marriages' were in fact a valid form of marriage but only amongst the Kshatriyas.
The High Court disagreed with the finding that Sword Wives was a valid form of marriage in the family of Raja of Tanjore but the status of Sword Wives was that of inferior wives. Therefore, the children born out Sword Marriages are 'illegitimate' and only entitled to be given shares reserved for illegitimate sons as per Hindu law and held that Sword Marriages were a valid form of marriage amongst Kshatriyas.
The High Court disagreed with the approach of the Subordinate Judge and held that there cannot be a half-way house regarding legitimacy and illegitimacy. Therefore, it is necessary to find whether the Sword Wives were regularly married or they were concubines whose offspring are illegitimate.
How the Issue of Caste of Shivaji the Great became an issue to be decided by the High Court
The validity of Sword Marriages and the right to inherit for offspring born out of such Sword Marriages will depend on the finding whether the fact that Raja of Tanjore belongs to Kshatriya caste or not since the first Raja of Tanjore i.e. Ekoji was the half-brother of Shivaji and both had common ancestors. Therefore, the issue of caste of Shivaji the Great arose and had to be decided upon.
Historical accounts record that Shivaji the great was the most Powerful Maratha Ruler in the Deccan. He was anointed/initiated by Gaga Bhat, a Brahmin from Benaras, at the age of 47 years in a regal ceremony for coronation of Shivaji the Great held at 6th June, 1674 at Raigad.
While determining the caste issue, three historical facts had to be probed which had arisen from the material on record:
1. Gaga Bhat, a Brahmin from Benaras did the Upananyanam or thread ceremony thereby raising Shivaji to the rank of Kshatriya and conferring on him the title 'Chhatrpati" or "Chief, Head King of Kshatriyas".
2. Origins of the Mahratta Clan who traced their lineage to the Rajput Rulers from Udaipur (Ranas of Mewar) and the Mahrathas' claim that they descend from the Ranas of Mewar being the first 96 families who had initially migrated from Udaipur and settled in Deccan.
3. In performing the Upanayana Sanskar of Shivaji there was considerable opposition from other Brahmins and Pandits of the time who claimed that in Kaliyuga there are no kshatriyas because they were extinguished by the Sage Parshuram.
The Veracity of the aforesaid facts had to be ascertained from the proof and evidence on record which the court proceeded with in the following manner;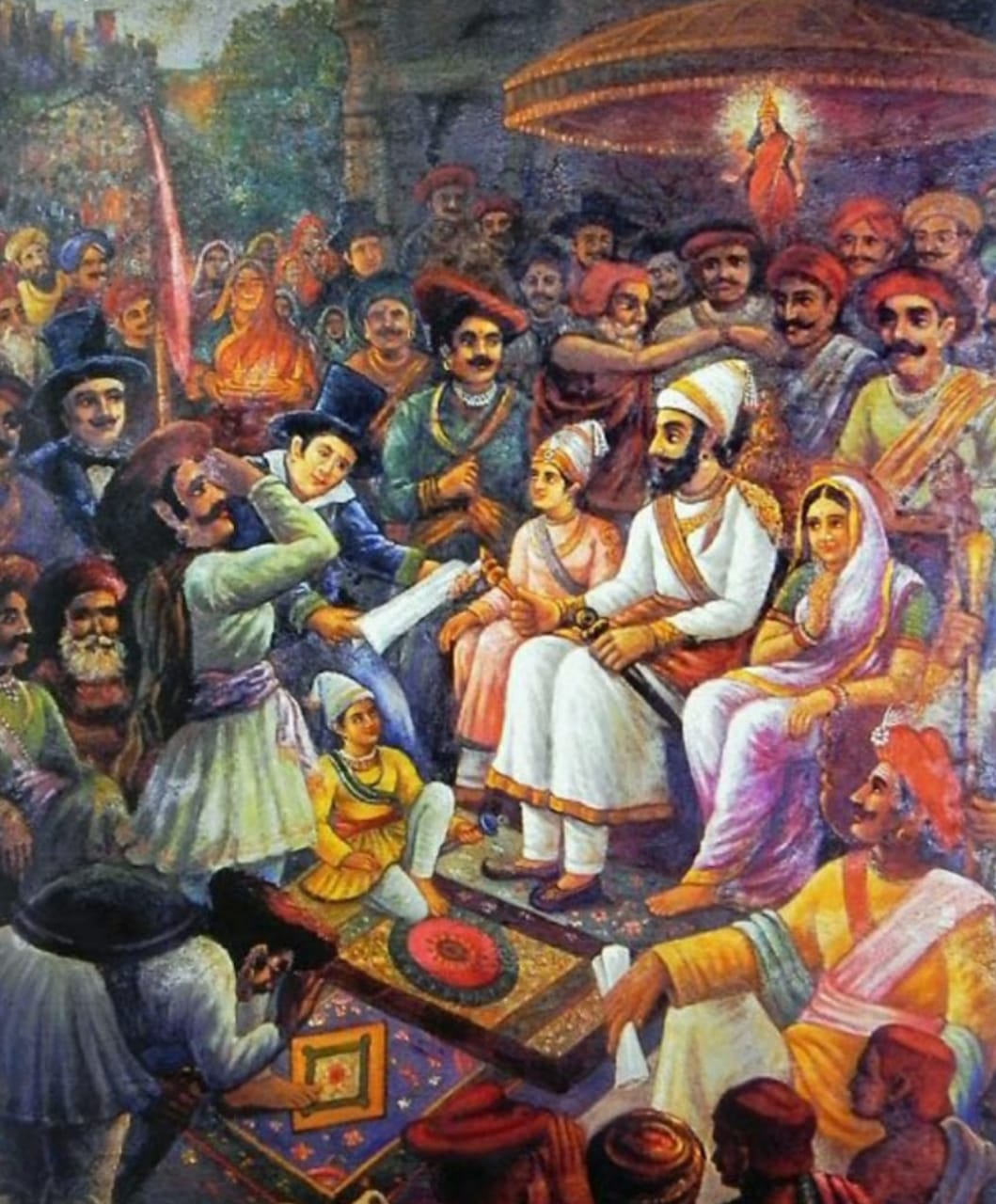 Upanayanam (Thread marriage) of Shivaji the Great
The Judgment notes from the Satara Gazetter and Kolhapur Gazeteer prepared by the Administrators recording the facts and history of the District and people regarding the Thread ceremony or Upanayanam of Shivaji the Great for which a Pandit from Benaras had been called and he raised Shivaji to the rank of Kshatriya after the Upanayana Ceremony.
"It is a matter of history that Sivaji paid four lakhs of rupees to Gaga Bhat, a Brahmin of Benares, in order to have his upanayanam (thread marriage) performed when he was 47 years of age, and to be raised to the rank of a Kshatriya at the time of his coronation. In the Kolhapur Gazetteer, page 72, it is stated that the descendants of Sivaji. claim to belong to the Kshatriya caste and say that their ceremonies are the same as those of Brahmins."
The brilliance of the Judge is evident from the way this vexed issue of "Gaga Bhat – A Brahmin from Benaras having been prevailed upon to perform the Upanayam sanskar of Shivaji the Great Maratha Ruler has been dealt with. The Judge considers this one event has been described by three scholars from three different viewpoints in the judgment as follows;
1. As per J Sarkar's "Shivaji," pages 240-246, that Shivaji underwent a public purification for having omitted to observe Kshatriya rites for long. Thereafter a meeting of Brahmins was held who opposed Gaga Bhat to initiate Shivaji as they asserted that in Kaliyuga there was no true Kshatriya as Sage Parashuram had extinguished them. Gaga Bhat then proceeded to initiate Shivaji in modified form with Vedic mantras overcoming opposition.
2. Mr. Ben in his recent book called Siva Chhatrapati, published while these appeals were awaiting a hearing, that the argument that there were many Sudra kings without any knowledge of Kshatriya rites, though urged for the space of a year and a half, had no effect on Gaga Bhat but that he was finally prevailed upon to crown Sivaji by the plea that he was kind to his subjects, and maintained the true religion (pages 241-242).
3. Subasat's Bakar, page 114, that Gaga Bhat was satisfied by means of an emissary sent to Rajputana that Sivaji's ancestors came from Kshatriya families and that he was a Suddha (proper) Kshatriya is correct.
Despite the three versions of the same event as described by scholars having been noted by the Court it was found unnecessary to give an opinion on the issue of caste of Shivaji on this much vexed question in the following words:
"assuming that Sivaji and his descendants are Kshatriyas, it does not follow that Ekoji, his half-brother, who did not go through the ceremonies of purification and coronation, as Sivaji did, and his descendants are anything more than Sudras"
Therefore, the Court refrained from giving a finding regarding the Caste of Shivaji the Great – Founder of the Maratha Empire.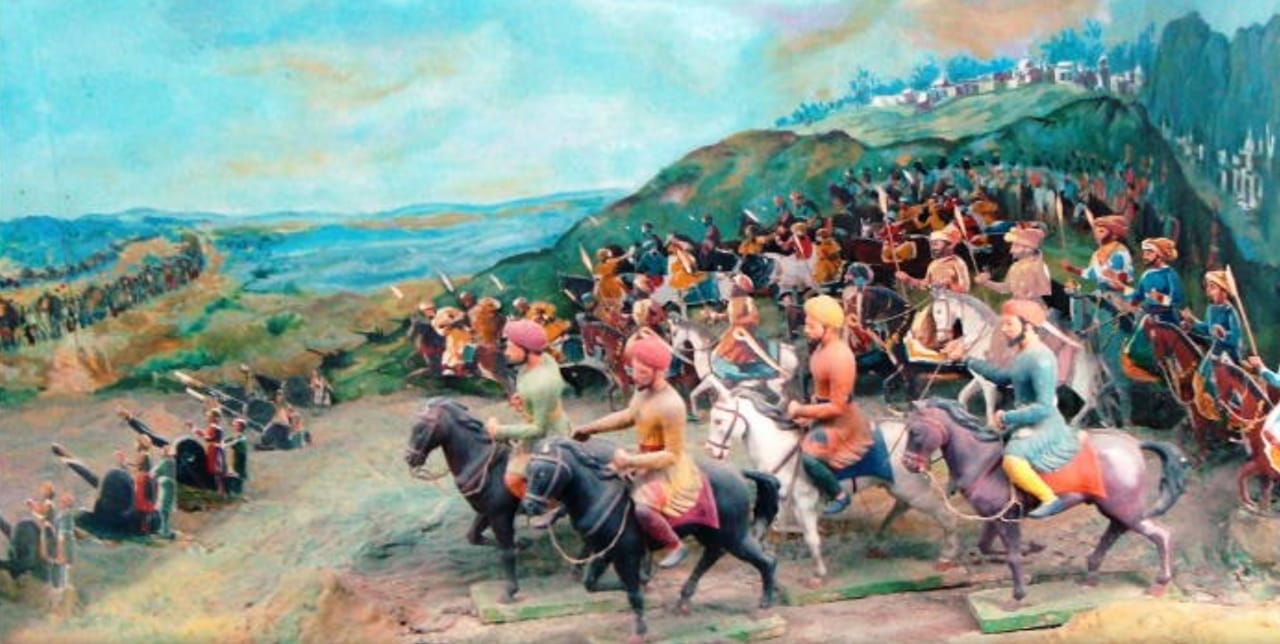 ORIGINS OF ANCESTRY OF THE MARATHAS BEING 96 FAMILIES DESCENDED FROM THE RANAS OF UDAIPUR
The Court noted the historical claim that Marathas had Migrated from Udaipur and were the Descendants of the Rana of Udaipur from Mewar State in Rajputana :
"The highest class of Mahrattas is supposed to consist of ninety-six families, who profess to be of Rajput descent and to represent the Kshatriyas of the traditional system."
This theory of the origins of Marathas was considered from the stand point of various historical and literary accounts. Also, voluminous evidence was led before the Subordinate Judge who had rejected the theory of origin of Marathas from Rajputana. The Court was of the view that there is no basis to prove that the descendants of Ranas of Mewar had come to so much distance to the south and found an empire and following finding regarding origins of the Marathas from the Ranas of Mewar regarding ancestors of Rulers of Mahratta Empire and Tanjore State
"On the whole it must be said that historically, genealogically, geographically, socially and ceremonially, the claim of this family to be classed as Kshatriyas has failed and the lower Court's finding on this point must be confirmed."
In the aforesaid manner the Court affirmed the finding of the Subordinate Judge Tanjore that the Maharaja of Tanjore was not Kshatriya by caste and the claim of successors to inherit the property from Sword Marriage was rejected.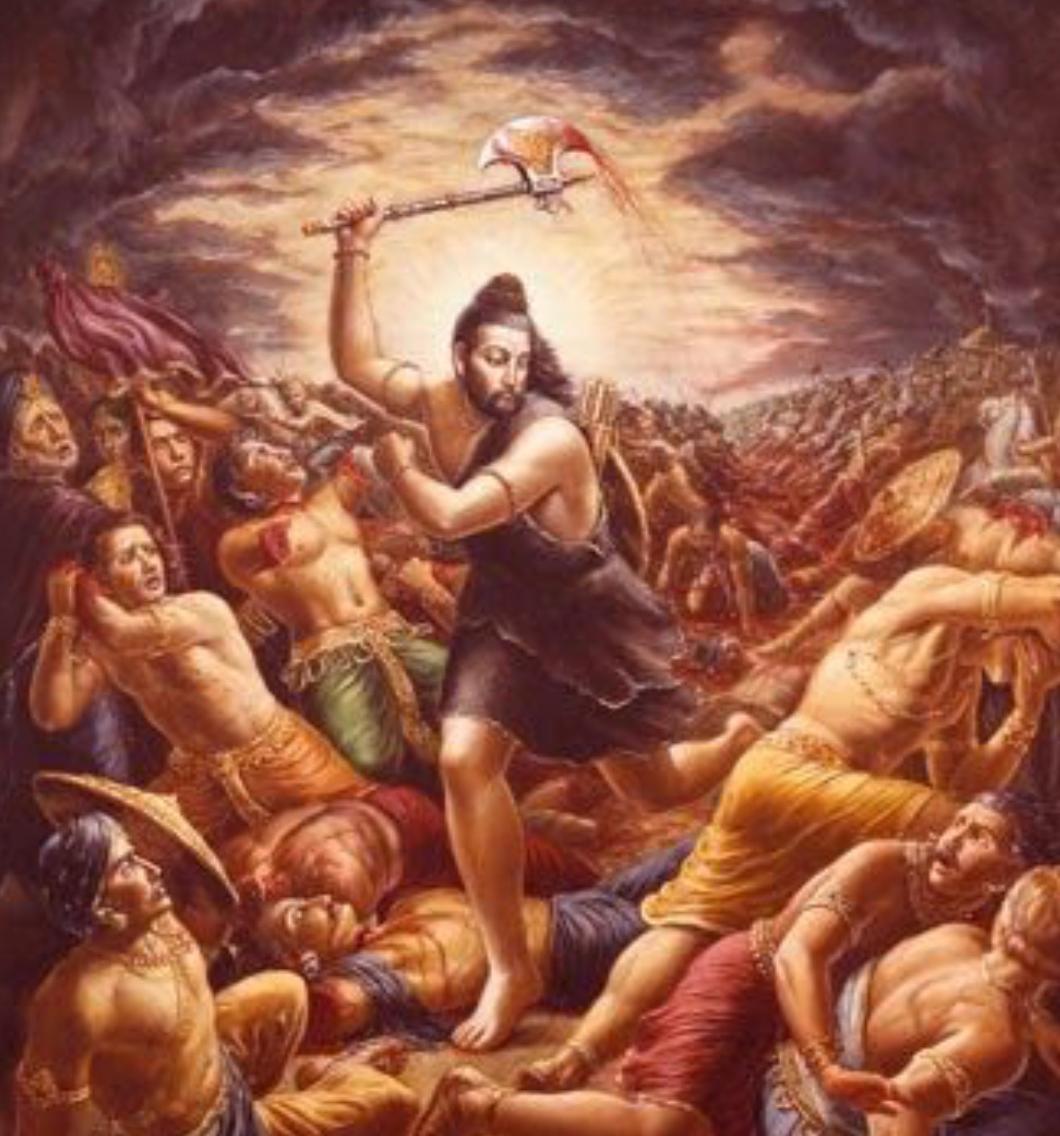 WHETHER NO KSHATRIYAS EXIST IN KALIYUGA BECAUSE SAGE PARSHURAM HAD DESTROYED THEM
In opposition to anointing Shivaji as a Kshatriya, some Brahmins and objected that in Kaliyuga no Kshatriyas exist because Parshuram a Sage had destroyed all Kshatriyas. The said theory is rejected by the Court and concludes that Kshatriyas continue to exist relying upon the decision of Privy Council in Ma Yait v. Maung Chit Maung A.I.R. 1922 P.C. 197 that concept of Caste is dynamic and notes the evolution of Hindu castes by occupation, migration and intermarriage, and new castes have been evolved among the descendants of Hindus are to be considered as having retained in the Hindu religion, and observes that the formation of new castes is a process which is constantly going on.
CONCLUSIONS AND LESSONS IN JUDICIAL WISDOM
In my opinion the remarkable decision shows judicial statesmanship, wisdom and scholarship wherein the Hon'ble Judges had considered the complicated issues of religion and history being 'Yaksha Prashnas'.
The Court adjudicated with wisdom, logic and legal reasoning on the sensitive issue of 'caste' of one of the icons of India - Shivaji who was the founder of the Maratha Empire.
The Judges showed considerable respect and sensitivity of the issue of caste of Shivaji and the far reaching implications it may have on the descendants of Shivaji the Great . Therefore, the Court in its wisdom refrained from recording a finding on whether the caste of Shivaji was Kshatriya or not because the same may cause prejudice to the descendants of Shivaji, i.e. Maharaja of Kolhapur and Satara branches of the family of Shivaji who were parties in the case .
The Approach of the Court as observed from the decision is a shining example for Judges and Lawyers who are involved in deciding upon emotionally charged issues of life, religion and law with poise, dispassionate analysis based on logic and reasoning and most importantly keeping aware of the guiding light the golden words inscribed on the National Emblem of India - The Ashok Chakra with Three Lions namely:
Satyamev Jayate- Truth Always Prevails
_________________________________________________________
Jayant Mohan is an Advocate-on-Record in the Supreme Court. Practising since 2005, he has varied experience before the Apex Court in matters related to Constitutional and Criminal law, more particularly PILs related to the Environment, Mining Laws and Criminal Cases. He represents the State of Jharkhand before the Supreme Court.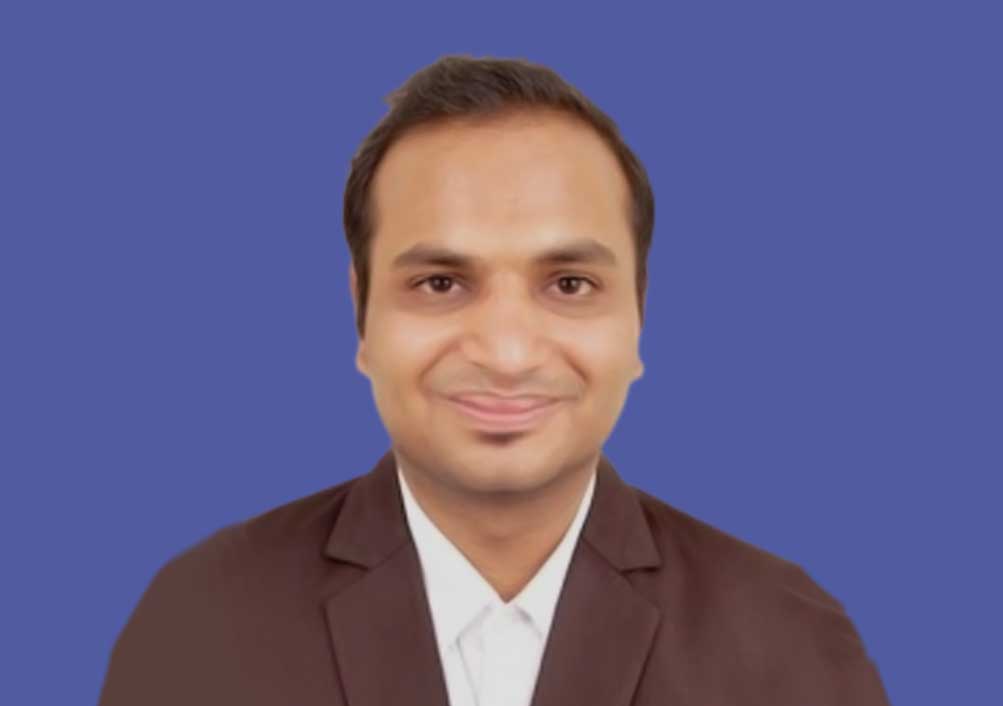 By Chirag Singla
February 13, 2023
The world of cryptocurrency was caught off guard when FTX exchange, one of the world's largest cryptocurrency exchanges, filed a bankruptcy petition in the USA in November last year. This came as a shock because every crypto investor has a direct or indirect effect on their "crypto asset".
There are about 1.15 crore people in India who have invested in cryptocurrencies and as per a survey of Indian crypto exchange, the average investment by an individual is around Rs. 9000 in India. All things kept in mind, it is necessary to know what legal remedy one has in case an FTX-like crash happens in India. As we all know, India does not have any legal framework regarding cryptocurrency. Like SEBI regulates the stock market, we have to find legal recourse in laws which are in force.
Before we delve further, it may be noted that nomenclature of cryptocurrency is "currency". However, they are not "currency" as per existing Indian laws. At best they can be described as "digital products" or "digital assets".
In this article, we are only looking at leading crypto exchanges in India (hereafter referred as "exchanges"). We will be dealing with their terms and conditions and what other legal recourse is available to an investor.
T&Cs are boring, lengthy and full of legal jargon, but the truth is that they are the only agreement between the user and the company.
It may be a revelation to some of us that many crypto exchanges are not even based in India, i.e., they are not registered as a Company or LLC in India. This means any legal battle against them will be an uphill task. Interestingly,some of them are based in Singapore.
Although every cryptocurrency exchange in India advertises themselves as a "Top Exchange", if we dig deeper in their T&C's, they actually consider themselves as "merely a technology platform".
Some of the top exchanges have a similar dispute resolution clause. Many exchanges provide for Conciliation, through which any user who has a grievance can send 60 days' notice to the company to resolve their complaint.
However, most exchanges provide for an Arbitration Clause.In simple words, Arbitration is a procedure in which a dispute is submitted, by agreement of the parties, to one or more arbitrators who make a binding decision on the dispute. In choosing arbitration, the parties opt for a private dispute resolution procedure instead of going to court.
Although India has its own Arbitration Act and several domestic/international arbitration centres, some exchanges prescribe that every dispute should be referred to Singapore International Arbitration Centre (SIAC). For an investor, it is important to know that arbitration is an expensive process where there are different forms of fees like arbitrator's fee, administrative fee and lawyer's fee. For reference, the total fee for a dispute of a sum of under Rs. 30 lacs would be around 10,000 SGD in SIAC (approx. Rs. 6.5 lacs). It is a no-brainer that no small investor would opt for arbitration. These types of clauses are meant for larger businesses and not for individual investors. Clearly, the exchanges are showing their upper hand and dominant position while drafting such clauses to create hindrances for anyone who has a grievance against them.
As some exchanges are based in Singapore, their T&Csprovide filing of claims before Small Claims Tribunal, Singapore. The Tribunal can adjudicate dispute sum of up to30,000 SGD (approx. Rs.18.5 Lacs). This clause may seem appropriate, however, it is not feasible for any Indian investor to approach the tribunal in Singapore.
So, what's the recourse to a small investor who has not invested tens of lacs? Well, that's where our current law comes into the frame. This is a point when we enter uncharted territory because our existing laws have not been tested against new-age technology disputes.
In 2019, the new Consumer Protection Act came into force. The Legislature has added new facets to this law, one of which is defining what "e-commerce" means and further "Consumer Protection (E-Commerce) Rules, 2020" were notified in 2020 which prohibit unfair trade practices on e-commerce platforms. Any aggrieved user can file a consumer complaint before one of the Commissions formed under the Act. However, it must be noted that there is no precedent either by any High Court or the Supreme Court of Indiawhether such a complaint is maintainable or not.
It must be noted that Presiding Officers in consumer courts may not be well versed with all the technological advances with respect to cryptocurrencies. For resolving any crypto disputes, it would be imperative to have a specific adjudicating Authority/ Tribunal with Presiding Officers having deep technical knowledge and aware of nitty-gritties of the crypto world.
The one thing which is clear from the above discussion is that the Parliament needs to formulate a specific legislation to govern the crypto backed products and services and form an Authority/Tribunal, so that any dispute can be expeditiously and effectively decided. Until then, please invest carefully.
Chirag Singla is an Associate at Seraphic Advisors, New Delhi. He can be reached at csingla@seraphicadvisors.com.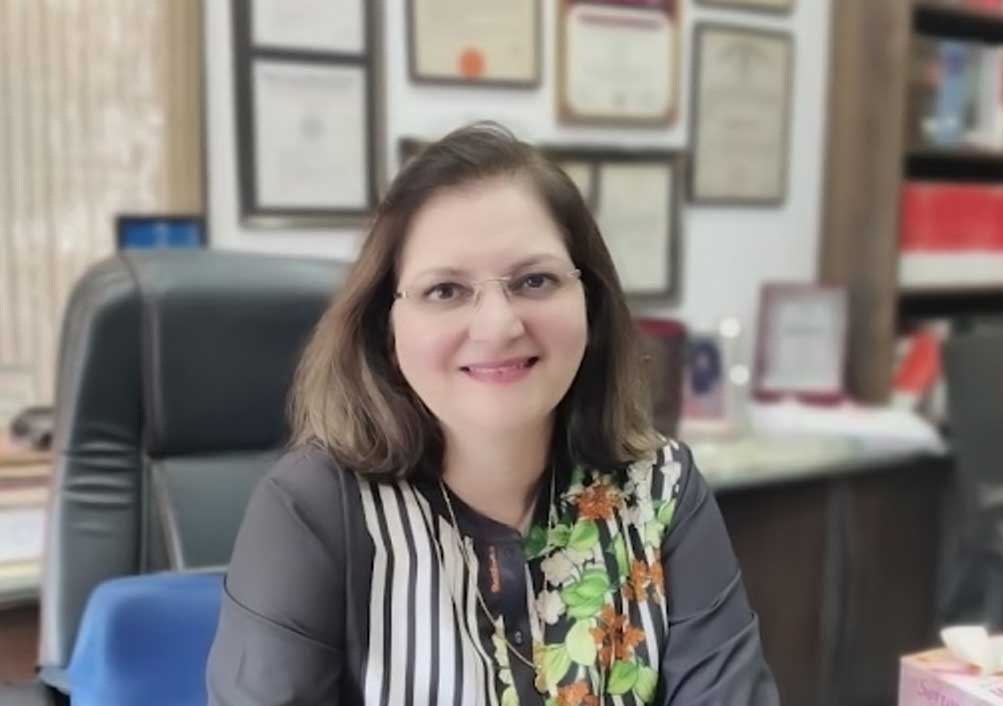 By Payal Chawla
December 9, 2022
There have been some significant judgements on the arbitrability of fraud recently i.e. - Rashid Raza v Sadaf Akhtar, Avitel Post Studioz Limited v. HSBC Pi Holdings (Mauritius) Limited and Deccan Paper Mills Co. Ltd. v. Regency Mahavir Properties ("Triad Judgements"). While these stopped short of explicitly overruling A. Ayyasamy v A. Paramasivam, I argue that in fact Ayyasamy is implicitly overruled, and is no longer good law, in the wake of the observations in the Triad Judgments.
In my view, fraud ought to have been arbitrable, and the controversy around it has been wholly unnecessary. But, in order to understand how we got here, it is imperative to traverse the confounding history of arbitrability of fraud in England and in India.
A brief history of arbitrability of fraud in England
The journey begins with Russel v Russel, an English judgment delivered as early as 1880, and widely regarded as the authoritative word on arbitrability of fraud, in both India and England. The Chancery Division in Russel held that courts could decline reference to arbitration where there were serious allegations of fraud, and where the party against whom fraud was alleged, desired a public inquiry in order to clear allegations against their character. Interestingly, Russel was largely perceived as a pro-arbitration decision. Despite the fact that s. 14 of the (UK) Arbitration Act of 1934, which followed Russel, specifically empowered courts to refer disputes involving questions of fraud to courts for determination, judicial precedent initially remained pro-arbitration. This tussle between the statutory provisions and judicial pronouncements continued until 1979.
It was the decisive ruling in Paczy v Haendler & Natermann GmbH (No.1) that settled the debate and held that, even in cases of international commercial arbitrations involving allegations of fraud, the court had no discretion to set aside an arbitration agreement. This principle was later given statutory recognition in the (UK) Arbitration Act of 1996 in England. However, the statutory recognition remained limited to international commercial arbitration. As regards domestic arbitrations, the courts in the UK had more discretion. While s.86(2)(b) of the (UK) Arbitration Act, 1996 continued on the statute book, due to European Community law considerations which required equitable treatment of all nationalities, the statutory disparity in relation to the arbitrability of fraud in domestic and international commercial arbitrations were not enforced. In effect, it was mandatory for the courts in England to refer parties alleging fraud to arbitration, thereby bringing parity between international commercial arbitrations and domestic arbitration.
Position in India & early rulings
There is and has never been any statutory bar on the arbitrability of fraud in India. The entire doctrine of non-arbitrability of fraud has been built through case law. One of the first cases that dealt with the arbitrability of fraud was Abdul Kadir Shamsuddin Bubere v Madhav Prabhakar Oak. In 1962, a three-judge bench of the Supreme Court in Abdul Kadir, relying on Russel, held that when serious allegations of fraud were made against a party, and such party was desirous of his name being tried in open court, the court would have sufficient cause not to make a reference to arbitration.
Although this decision was "only an authority for the proposition that a party against whom an allegation of fraud is made in a public forum, (he) has a right to defend himself in that public forum", it unfortunately became the authoritative precedent on arbitrability of fraud and the basis to deny reference to arbitration. Interestingly, in Abdul Kadir, the court referred the parties to arbitration,holding "that there are no such serious allegations of fraud in this case" and therefore the court's observations were in obiter.
Paradoxically, while England treated Russel as a pro-arbitration judgement, in India it was largely seen as an authority against the arbitrability of fraud. It is also important to note that the decision in Abdul Kadir was in the context of s.34 of the (Indian) Arbitration Act, 1940(1940 Act), where the scope of judicial intervention was significantly more than the limited interference permissible under s.8 of the 1996 Act, as it originally stood and after it was amended.
In September, 2001, the 176th Law Commission Reportrecommended that, in cases of domestic arbitrations, courts should alone deal with cases where questions of "fraud arise or if serious issues of fact or law arise". The Justice Saraf Committee, however, had taken a different view. On 22.08.1996, the Arbitration and Conciliation Act, 1996 come into force replacing The Arbitration Act, 1940. Section 8 of the 1996 Act replaced section 34 of the 1940 Act, taking away discretion from the courts, and making reference to arbitration mandatory.
Section 8 is Peremptory
While interpreting s.8 of the 1996 Act, the Supreme Court, held that s.8 (of the 1996 Act) was "peremptory" and it was "obligatory for the Court to refer the parties to arbitration in terms of their arbitration agreement". With the inclusion of s.8 and the decisive ruling of Anand Gajapathi Raju the controversy regarding arbitrability of fraud ought to have been laid to rest and fraud made expressly arbitrable.
Curiously, however, the reverse happened. A year later, the Madras High Court, in H.G. Oomor Sait v O. Aslam Sait, held that a civil court could refuse to stay a suit, even in regard to an arbitration agreement, on the basis of certain grounds available under the 1940 Act, as if the same continued to be available under the 1996 Act. This decision was incorrect because the discretion power of the courts under s.34 of the 1940 Act, had been curtailed by s.8 of 1996 Act. Further, the decision in Oomor Sait was clearly per incuriam as it failed to follow Anand Gajapathi Raju, despite referring to it.
In 2003, the Supreme Court fortified the view of Anand Gajapati Raju. The court held - "If in an agreement [.] there is a clause for arbitration, it is mandatory for the civil court to refer the dispute to an arbitrator".
The setback - N. Radhakrishnan
This view suffered a serious setback in 2007, with the decision of the Supreme Court in N. Radhakrishnan v Maestro Engineers, which held that fraud was non-arbitrable. The court curiously relied on Oomor Sait, and held that issues involving "detailed evidence" could only be looked into by a civil court. The Supreme Court, agreeing with the Madras High Court, took the view that "allegations of fraud and serious malpractices" could only be enquired into by the court and not an arbitrator.
The decision of N. Radhakrishnan was incorrect for several reasons. First, the ratio decidendi of N. Radhakrishnan was based on the aspect of "allegations of fraud and serious malpractices", which according to the Supreme Court, was the basis of the underlying High Court's decision in N. Radhakrishan. A perusal of the Madras High Court's judgment in N. Radhakrishnan v Maestro Engineers will, however, reveal that the said decision did not deal with the question whether fraud was beyond the scope of arbitration. The High Court had merely dealt with the question of whether an application under s.8 of the Arbitration Act could be rejected when the evidence required to be examined was "detailed". When the question as to whether issues of fraud could be referred to arbitration or not, had not arisen before the High Court, the Supreme Court ought not to have gone into that aspect at all. Therefore, the discourse and ruling on fraud in N. Radhakrishnan was without any basis and was unnecessary. Secondly, the court relied on a judgment of the High Court in Oomor Sait which had observed that the civil court could refuse reference to arbitration, if disputes involved "substantial questions of law" or "complicated question of fact" or "serious allegation of fraud" or "minute details of evidence" , the court could reject arbitration and such cases are "best left to the civil court" and that "the Arbitrator will not be competent to go into the said issues", because" the nature of the enquiry before an arbitrator is summary and Rules of procedure and evidence are not binding". Such a proposition, even at the time when the decision of Oomar Sait was delivered was wholly incorrect. Thirdly, by 2006, the Supreme Court had the benefit of the 176th Law Commission Report, as well as the Justice Saraf Committee Report. Fourthly, the decision of N. Radhakrishnan on the scope of s.8 was per incuriam. The court in N. Radhakrishnan, referred to Hindustan Petroleum, but failed to distinguish it. Further, the court did not even mention Anand Gajapathi Raju. There is no doubt that N. Radhakrishnan was a serious setback to Indian arbitration. Sadly, the Supreme Court did not even notice the controversy before the High Court.
The 246th Law Commission Report
The 246th Law Commission in its report recognised that the issue of arbitrability of fraud was a vexed issue and had in the past been dealt with by various courts, with "conflicting decisions of the Apex Court". The Law Commission doubted the correctness of N. Radhakrishnan. At paras 50 and 51 the Law Commission discussed the non-arbitrability of fraud and the distinction drawn by various courts between mere allegation of fraud and serious issue of fraud. At para 52, the Law Commission decisively stated that it "was important to set this entire controversy to rest and make issues of fraud expressly arbitrable and to this end" proposed amendments to s.16. The Law Commission recommended the inclusion of a specific section i.e. s.16(7) to make fraud, including "serious question of law, complicated questions of fact or allegations of fraud, corruption etc." arbitrable. The Law Commission also stated that this amendment was proposed in view of the N. Radhakrishnan judgment.
The 2015 Amendments
The 1996 Act stood amended with effect from 23.10.2015. Regrettably, despite the Law Commission's recommendation, s.16(7) did not form part of the 2015 amendments.
The court in Avitel surmised : "Parliament may have felt, as was mentioned by Lord Reid in British Railways Board and Herrington, 1972 A.C. 877 [House of Lords], that it was unable to make up its mind and instead, leave it to the courts to continue, case by case, deciding upon what should constitute the fraud exception. Parliament may also have thought that section 16(7), proposed by the Law Commission, is clumsily worded as it speaks of "a serious question of law, complicated questions of fact, or allegations of fraud, corruption, etc.""
Why s.16(7) did not form part of the 2015 amendments, remains an enduring mystery, but s.8 was amended and made more restrictive; the scope of judicial intervention was limited to a finding that "prima facie no valid arbitration agreement exists". Therefore, even though s.16(7) was not specifically included in the amendment, this did not in any way signal that fraud was not arbitrable, or that serious issues of fraud were not arbitrable, because in fact the language of s.8 became stricter.
Swiss Timing and its importance
Before proceeding further, it is important to discuss in detail the judgement of Swiss Timing v. Organising Committee. This judgement, to my mind, is the single most important judgment on arbitrability of fraud. To our misfortune, the judgment was delivered in the context of s.11 of ACA and in State of West Bengal v. Associated Contractors, the judgment was deemed not to have precedential value. While, Swiss Timing was subsequently referred to, including in Ayyasamy, its principles were largely ignored on account of it not having precedential value. It would take Justice Nariman to resurrect the principles enunciated in this decision - but more about that later.
Swiss Timing is perhaps the lone judgement that deals with the distinction of void and voidable agreements, and in this context, applies the law, quite correctly, with regard to arbitrability of fraud.
"Often, the terms "void" and "voidable" are confused and used loosely and interchangeably with each other.". In reality, however, the Contract Act, 1872 ("Contract Act"), makes a clear distinction between agreements that are void ab initio and contracts that are voidable at the instance of a party.
An agreement that is void never translates into a contract. Examples of void agreements would be agreements entered into with minors, or where both the parties are under a mistake as to a matter of fact essential to the agreement, or "where the consideration or object of the contract is forbidden by law or is of such a nature that, if permitted, it would defeat the provisions of any law or where the object of the contract (sic) is to indulge in any immoral activity or would be opposed to public policy. Glaring examples of this would be where a contract is entered into between the parties for running a prostitution racket, smuggling drugs, human trafficking and any other activities falling in that category" or wagering contracts.
On the other hand, a contract is voidable in certain instances under the Contract Act. In terms of ss.19 and 19A thereof, when consent to an agreement is caused by "coercion", "fraud", "misrepresentation" or "undue influence", the contract is voidable at the option of the party whose consent was so caused. "Fraud" is defined in s. 17 of the Contract Act. While fraud vitiates free consent and makes a contract voidable, such a contract is not ab initio void. A party, whose consent was obtained via fraud, can choose to pursue with the contract.
The Contract Act clears the distinction between the two expressions. While S. 2(g) states "An agreement not enforceable by law is said to be void", S.2(i) states -"An agreement which is enforceable by law at the option of one or more of the parties thereto, but not at the option of the other or others, is a voidable contract". A voidable contract may become void, at the option of one party, but is not in the first instance void. Section 2(j) states, "A contract which ceases to be enforceable by law becomes void when it ceases to be enforceable".
The proposition laid down by Swiss Timing was that a court must "refer the parties to arbitration, if the action brought in the subject of an arbitration agreement, unless it finds that prima facie no valid arbitration agreement exits". In other words, a court can only decline a reference to arbitration, if the underlying arbitration agreement is ab initio void.
When a court is presented with a case involving a void agreement "it would be justified in declining reference to arbitration.". "However, it would not be possible to shut out arbitration even in cases where defence taken is that the contract is voidable" (emphasis supplied)
The Ayyasamy decision
In October 2016, the Supreme Court delivered an important judgment in A. Ayyasamy v A. Paramasivam("Ayyasamy"). Unfortunately, while the court referred to Swiss Timing, it failed to rely on the principles enunciated by it, particularly with regard to the distinction between void and voidable agreements. This would also have been in line with the recommendations of the 246th Law Commission Report. The Supreme Court in Ayyasami dealt with fraud in extenso, it touched upon the definition of fraud fleetingly, mentioning only some ingredients of fraud in the context of the Contract Act. While defining fraud, the court relied on the Black's Law Dictionary and omitted to consider the comprehensive definition of fraud in s.17 of the Contract Act. Consequently, the entire aspect of void and voidable contracts was side-stepped, except for a passing observation by the court stating that where the arbitration clause is null and void, it "would include voidability on the ground of fraud." Such a proposition, with respect, is incorrect as it conflates the issue of void and voidable contracts.
Further, Ayyasamy stated that the same "cannot be deemed to have overruled the proposition of law laid down in N. Radhakrishnan". In fact, Swiss Timing never professed to overrule N. Radhakrishnan, and merely stated that N. Radhakrishnan was per incuriam (which it was) and in this regard observed - "The judgment in Hindustan Petroleum Corpn. Ltd., though referred to, has not been distinguished but at the same time is not followed also (sic). The judgment in P. Anand GajapathiRaju was not even brought to the notice of this Court. Therefore, the same has neither been followed nor considered. Secondly, the provisions contained in Section 16 of the Arbitration Act, 1996 were also not brought to the notice by this Court". Interestingly, the court in Ayyasamy itself relies on Hindustan Petroleum Corpn. Ltd. and P. Anand Gajapathi Raju which make Section 8 peremptory. In fact, the court in Ayyasamy recognised that the Supreme Court in Sundaram Finance Ltd. v. T. Thankam, had reiterated "the same position in regard to the mandate of Section 8".
The Supreme Court then held that in cases of "very serious allegations of fraud which make a virtual case of criminal offence or where allegations of fraud are so complicated", reference to arbitration, by a court, may be denied. The court also observed that "where there are serious allegations of forgery/fabrication of documents in support of the plea of fraud or where the fraud is alleged against the arbitration provision itself or is of such nature that permeates the entire contract, including the agreement to arbitrate, meaning thereby in those cases where the fraud goes to the validity of the contract itself the entire contract which contains the arbitration clause or the validity of the arbitration clause itself.".
While Ayyasamy made a departure from N. Radhakrishnan and diluted its deleterious effects, the court held disputes where fraud is merely alleged, or it involves fraud simpliciter, would be arbitrable. Unfortunately, however, the court also held that issues relating to serious or complicated fraud were not arbitrable. Making a distinction between fraud simpliciter and complicated fraud, the court observed - "It is only where there is a serious issue of fraud involving criminal wrongdoing that the exception to arbitrability carved out in N. Radhakrishnan may come into existence.".
Though N. Radhakrishnan was considerably watered down, it was not overruled by Ayyasamy. It was an important opportunity lost. Ayyasamy added to the uncertainty: is serious fraud not arbitrable at all or only when there is "serious fraud with criminal wrongdoing"?And what happens if there is fraud simpliciter with criminal wrongdoing?
The aftermath of Ayyasamy
With N. Radhakrishnan, the floodgates of litigation were opened and the defence of fraud was "utilised by parties seeking a convenient ruse to avoid arbitration". The uncertainty, unfortunately, continued even with Ayyasamy. Inclusion of elements of very serious allegations of fraud that make a virtual case of criminal offence and complicated fraud, the court left the door open for the astute lawyer to conflate the subjectivity of those words. Thus, the mere filing of a s.8 application could derail or at the very least delay the arbitration process. When the concurring judgment of Chandrachud J., in Ayyasamy relied upon approval on Fiona Trust and Holding Corpn. v Privalov that arbitration was permissible even in cases involving bribery, there was no reason why all disputes relating to fraud, simpliciter or complicated, ought not to have been a fortiori arbitrable.
In Ayyasamy, Sikri and Chandrachud JJ. gave separate but concurring judgments. It is, however, respectfully stated that the judgement is confusing as it contains too many propositions which can appear to be self-contradictory. It is difficult to cull out a clear ratio from this judgement and the High Courts, and even arbitrators, had no clear guiding principle.
The triad judgments
Rashid Raza is the first of the three judgements. It is an important judgement in so far as it provides the necessary clarity to Ayyasamy, and in this regard states that "the law laid down in A. Ayyasamy's case is in paragraph 25 and not in paragraph 26".
The court also set out a "Two working test" formula for making a distinction between serious allegations of forgery/fabrication on the one hand and "simple allegations" on the other - i.e. "does this plea permeate the entire contract and above all, the agreement of arbitration, rendering it void, or (2) whether the allegations of fraud touch upon the internal affairs of the parties inter se having no implications in the public domain".
Almost a year later, Justice Nariman authored the Avitel judgement. This is a significant judgement. The Court, albeit sitting in a combination of two judges, observed that they were "inclined to adopt" the "reasoning" of the single judge in Swiss Timing as it had "strong persuasive value". The court recognized that even while, Swiss Timing, cannot be deemed to have precedential value, all the same N. Radhakrishna had been "found to be wanting" and had been "tackled on the judicial side".
Although the court in Avitel does not return a finding specifically with regard to "void" and "voidable" in the context of fraud, the court does mention both ss.17 and 19, and in fact quotes the sections in their entirety. More interestingly, the court relying on Fazal D. Allana v. Mangaldas M. Pakvasa highlights a very important distinction between contracts that are obtained by fraud or cheating, and contracts whose performance is vitiated by fraud or cheating. The former category would be hit by s. 17 of the Contract Act and the latter by the tort of deceit. According to the court – "Both kinds of fraud are subsumed within the expression "fraud" when it comes to the arbitrability of an agreement which contains an arbitration clause.
On the same date as Avitel, Justice Nariman, sitting in a combination of three judges also authored and delivered the judgement in Deccan Papers Mills. The court affirmed the judgment in Avitel, and thereby the principles enunciated therein. The court reiterated the "law on invocation of (the) "fraud exception" as laid down in Avitel. The court also reiterated that "N. Radhakrishnanas a precedent, has no legs to stand on", thereby casting the final (and much-needed) death knell to N. Radhakrishnan.
Though the court in Deccan Paper dwells into the aspect of void and voidable contracts, it does so on a completely different aspect i.e. s. 31 and 39 of the Specific Relief Act, 1963.
Analysis of the Triad judgments
Paragraph 25 of Ayyasamy speaks of at least seven propositions to ascertain when fraud may be arbitrable, while Rashid Raza points only to two. It then begs the question - is the remainder of para 25, which is not in line with the two-test formula, overruled?
There are other difficulties with the two-test formula. The two-test formula as a general proposition of arbitrability is sound. In other words, if the two-test formula simpliciter read: 1) if a contract is void, particularly the arbitration encapsulated there, 2) deals with aspects of rights in rem, such a dispute would not be arbitrable – then the two-test formula would be a good working test.
There is also no quarrel with the second test i.e. that if fraud inter se between parties touches has implications in the public domain (in other words impacts rights in rem), such a dispute would not be arbitrable.
It is the first test in the context of fraud that is problematic – primarily because an allegation of fraud would not render an agreement void ab initio. It would merely make the contract in question voidable.
It is my respectful submission that fraud cannot render an arbitration agreement (or the main agreement) void at the prima facie stage and therefore by sequitur at the stage of ss. 8 or 11 of the ACA. At the cost of repetition, an allegation of fraud (including serious fraud) would merely render a contract voidable.
Further, the court in Avitel upholds both Swiss Timing and Ayyasamy. The judgments of Swiss Timing & Ayyasamy are mutually destructive and cannot be reconciled.
While the Triad judgements have moved the needle forward and narrowed the scope of the court's interference in relation to arbitrability of fraud, they have not gone the distance and expressly overruled Ayyasamy and made fraud expressly arbitrable. This, in my view, ought to have been done for the following reasons.
Difference between void and voidable
The court's decision in Swiss Timing is sound and well-reasoned. When a consent is alleged to be vitiated by fraud (or misrepresentation/coercion), the contract in question is voidable at the instance of the party making the allegation. Such a party then has the option of either insisting on performance and seeking restitution, or terminating the contract. Even in case of the latter, where a party opts to avoid the contract, the contract would not ipso jure become void. The onus to traverse the journey from voidability to void, would require the party alleging the fraud (misrepresentation/coercion), in most circumstances to lead evidence, and for the court to adjudicate thereon after the appreciation of evidence. This is not within the scope of a prima facie enquiry permissible under ss. 8 or 11. Cases "where the Court can come to a conclusion that the contract is void withoutreceiving any evidence", would be few and isolated", and the court in such instances would be "justified in declining reference to arbitration".
It is also settled law and one that has recently been reiterated that "Prima Facie examination is not (a) full review but a primary first review to weed out manifestly and ex facie non-existent and invalid arbitration agreements and non-arbitrable disputes". . It has also been held that "Sections 8 and 11 of the Arbitration Act are complementary provisions" and that "Section 11 does not prescribe any standard of judicial review by the court for determining whether an arbitration agreement is in existence. Section 8 states that judicial review at the stage of reference is prima facie and not final".
However, cases where "the Court can readily conclude that the contract is void upon a meaningful reading of the contract document itself", would be within the scope of judicial enquiry at the stage of ss. 8 and 11. More recently, in the matter of M/s N.N. Global Mercantile (P) Ltd. v Indo Unique Flame Ltd., a three-judge bench has categorically held – "In the case of voidable agreements, such disputes would be arbitrable, since the issue whether the consent was procured by coercion, fraud, or misrepresentation requires to be adjudicated upon by leading cogent evidence, which can very well be decided through arbitration." The court in N.N. Global recognises that Avitel has cited Swiss Timing with approval.
Complicated fraud and fraud simpliciter
The distinction between complicated fraud and fraud simpliciter is an artificial one, and which has no basis in statutory law. It has no basis under the Contract Act or criminal law. In fact, any notion of complicated/simpliciter fraud is perilous for litigants – a finding at the prima facie stage by a court of fraud being complicated, serious and/ or simple could prejudicially affect the merits of a case. While the court in Rashid Raza has prescribed a two-pronged test for determining the difference between complicated fraud and fraud simpliciter, closer introspection will reveal that the test prescribed by the court has nothing to do with fraud complicated or simpliciter.
Co-existence of criminal proceedings and arbitration/ appreciation of Voluminous evidence
There is no reason why a criminal proceeding and arbitral proceedings could not co-exist. Further, an arbitral set up is more conducive to evidence appreciation. The court in N.N. Global has observed that the criminal "aspect of fraud, forgery or fabrication" can only be adjudicated only by a court of law "as it is in the realm of public law and could result in conviction. Undoubtedly criminal prosecution of fraud has to be dealt with in a court of law. However, civil aspects of fraud can be dealt with by arbitration"
In fact, "there is no inherent risk of prejudice to any of the parties in permitting arbitration to proceed simultaneously to the criminal proceedings". Chandrachud J. in Ayyasamy, observes - "The existence of dual procedure; one under the criminal law and the other under the contractual law is a well-accepted legal phenomenon in the Indian jurisprudence". Chandrachud J. also agrees and holds that "allegations of criminal wrongdoing or of statutory violation would not detract from the jurisdiction of the arbitral tribunal to resolve a dispute arising out of a civil or contractual relationship". When criminal and civil proceedings can co-exist, there is no reason why arbitral proceedings cannot simultaneously co-exist with criminal proceedings. Most arbitrators in important and complex arbitrations are retired judges of the Supreme Court or the High Courts or people well trained in conducting arbitrations.
In N.N. Global, in the context of "voluminous and extensive evidence", the court observed – "The ground that allegations of fraud are not arbitrable is a wholly archaic view, which has become obsolete and deserves to be discarded", since in "contemporary arbitration practice, arbitral tribunals are required to traverse through volumes of material in various kinds of disputes such as oil, natural gas, construction industry, etc."
Vitiation must permeate to the arbitration agreement
The inclusion of the words "arbitration agreement" in s.8 are deliberate and based on the doctrine of separability already embodied in s.16. Chandrachud J. in Ayyasamy observes - "The arbitration agreement between the parties stands distinct from the contract in which it is contained, as a matter of law and consequence. Even the invalidity of the main agreement does not ipso jure result in the invalidity of the arbitration agreement". From a perusal of s.8, it is evidently clear that reference to arbitration under s. 8 can only be shut out by a court, if the arbitration agreement is not valid, or in other words is void.
Relying on Buckeye Check Cashing, Inc v Cardegna, Chandrachud J. further states just because there is a challenge to a contract by a party, "but not specifically (to) its arbitration provisions, those provisions are enforceable apart from the remainder of the contract". Chandrachud J rightly observes "Section 16 empowers the arbitral tribunal to rule upon its own jurisdiction, including ruling on any objection with respect to the existence or validity of an arbitration agreement".
This principle is now fortified by the first part of the two-pronged test of Rashid Raza i.e that the " plea permeate the entire contract and above all, the agreement of arbitration, rendering it void", and by the observations of a three-judge bench in N.N. Global.
In effect, therefore, unless the arbitration agreement is rendered void, the court must refer parties to arbitration. In essence, the very basis to arbitrate is lost, and there is no arbitration agreement, as separable from the main agreement that survives.
Conclusion
To conclude, the two-pronged test laid out in Rashid Raza is in fact the omnibus test for the court in any challenge to arbitrability under s. 8 or s.11. If the subject matter of the dispute touches a right in rem, the same would not be arbitrable. Or if the arbitration agreement, dehors the main contract it is embodied in, is void, which the court can discern on a prima facie enquiry, the dispute would not be arbitrable, since the basis to arbitrate no longer obtains. In essence, the above test has contained the enquiry of a court in ss 8 and 11 to arbitrability, and not to the suitability of the subject of the dispute.
"Fraud" finds no place in this test, since an allegation of fraud under s17 read with s. 19 of the Contract Act only makes a contract voidable, and not ab initio void. A court cannot envisage an enquiry into voidable contracts, since "mini trials" are not permissible under ss 8 and 11. Whether it was intended or not, in view of the two test formula, the distinction between serious fraud and fraud simpliciter also no longer obtains.
Further, in view of the two test formula read in conjunction with the observations of Swiss Timing which were upheld in Avitel, and reiterated in N.N. Global the ratio of Ayyasamy is no longer good law. However, to remove the ambiguity that still surrounds arbitrability of fraud, it is time for the Supreme Court to decisively rule,and make fraud expressly arbitrable.
Payal Chawla is a practising advocate and founder of JUSCONTRACTUS, a New Delhi-based all-women law firm specialising in arbitration and commercial laws.