No Safe Harbour For Google On Trademark Infringement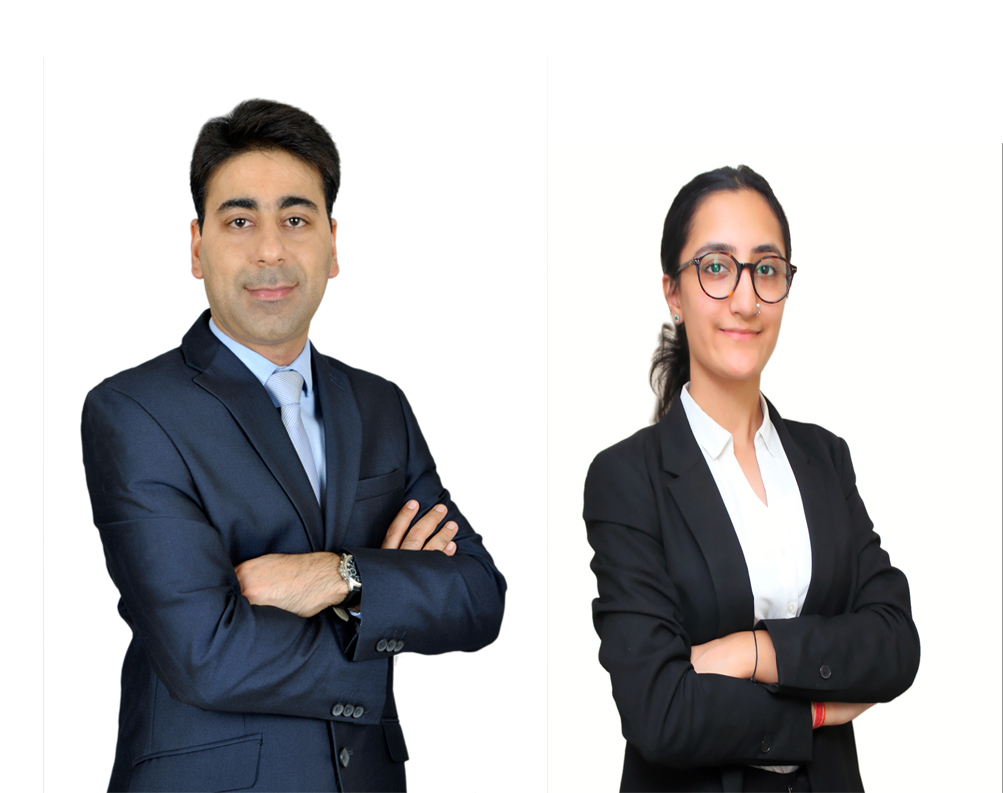 By Mayank Grover & Pratibha Vyas
October 9, 2023
Innovation, patience, dedication and uniqueness culminate in establishing a distinct identity. A trademark aids in identifying the source and quality, shaping perceptions about the identity's essence. When values accompany a product or service's trademark, safeguarding against misuse and infringement becomes crucial. A recent pronouncement of a Division Bench of the Delhi High Court dated August 10, 2023 in Google LLC v. DRS Logistics (P) Ltd. & Ors. and Google India Private Limited v. DRS Logistics (P) Ltd. & Ors. directed that Google's use of trademarks as keywords for its Google Ads Programme does amount to 'use' in advertising under the Trademarks Act and the benefit of safe harbour would not be available to Google if such keywords infringe on the concerned trademark.
Factual Background
Google LLC manages and operates the Google Search Engine and Ads Programme, while, Google India Private Limited is a subsidiary of Google that has been appointed as a non-exclusive reseller of the Ads Programme in India. The Respondents, DRS Logistics and Agarwal Packers and Movers Pvt. Ltd. are leading packaging, moving and logistics service providers in India.
On 22.12.2011, DRS filed a suit against Google and Just Dial Ltd. under provisions of the Trademarks Act, 1999 ('TM Act') inter alia seeking a permanent injunction against Google from permitting third parties from infringing, passing off etc. the relevant trademarks of DRS. The core of the dispute revolved around Google's Ads Programme. DRS claimed that its trade name 'AGARWAL PACKERS AND MOVERS' is widely recognized and a 'well-known' trademark. Use of DRS's trademark as a keyword diverts internet traffic from its website to that of its competitors and they were entitled to seek restraint against Google for permitting third parties who are not authorized to use the said trademark. DRS further argued that Google benefits from these trademark infringements. This practice involved charging a higher amount for displaying these ads, constituting an infringement of their trademarks. Whereas, Google contended that the use of the keyword in the Ads Programme does not amount to 'use' under the TM Act notwithstanding that the keyword is/or similar to a trademark. Thus, the use of a term as a keyword cannot be construed as an infringement of a trademark under the TM Act, and being an intermediary, it claimed a safe harbour under Section 79 of the Information Technology Act, 2000. ('IT Act').
In essence, the dispute between the parties was rooted in DRS's grievance concerning the Ads Programme. The Learned Single Judge vide judgment dated 30.10.2021interpreted relevant provisions of the TM Act and drew on multiple legal precedents to arrive at the decision that DRS can seek protection of its trademarks which were registered under Section 28 of the TM Act and issued directions to investigate complaints alleging the use of trademark and/or to ascertain whether a sponsored result has an effect of infringing a trademark or passing off.
Being aggrieved, Google LLC and Google Pvt. Ltd. filed appeals before the Division Bench. Google LLC argued that the Single Judge's findings were erroneous and the directions issued were liable to be set aside. Google India claimed that it doesn't control and operate the Search Engine and the Ads Programme making it unable to comply with the directions passed in the impugned judgment.
Analysis & Decision of Court
The Division Bench found Single Judge's rationale for assessing trademark infringement through keywords and meta-tags valid. Meta-tags are a list of words/code in a website, not readily visible to the naked eye. It serves as a tool for indexing the website by a search engine. If a trademark of a third party is used as a meta-tag, the same would serve as identifying the website as relevant to the search query that includes the trademark as a search term. The use of keywords in the Ads Programme also serves similar purpose. The Division Bench was unable to accept that using a trademark as a keyword, even if not visible, would not be considered trademark use under the TM Act.
Google placed heavy reliance on the decisions rendered by Courts across jurisdictions of United Kingdom, United States of America, European Union, Australia, New Zealand, Russia, South Africa, Canada, Spain, Italy, Japan and China; in the cases of Google France SARL and Google Inc. v. Louis Vitton SA & Ors.[1], Interflora Inc. v. Marks & Spencer Plc.[2], and L'Oreal SA v. eBay International AG[3] in support of the contention that the use of trade marks is by the advertiser and not by Google. However, the Division Bench rejected Google's passive role; highlighting its active involvement in recommending and promoting trademark keywords for higher clicks in its Ads Programme. Division Bench referred to a few judicial decisions rendered in the United States of America that captured the essence of the controversy for perspective, concluding that Google actively promotes and encourages trademarks associated with major goods and services, rather than having a passive role.
It was held that the contention that the use of trademarks as keywords, per se constitutes an infringement of the trademark is unmerited; the assumption that an internet user is merely searching the address of the proprietor of the trademark when he feeds in a search query that may contain a trademark, is erroneous.
The Doctrine of 'Initial Interest Confusion' addresses trademark infringement based on pre-purchase confusion. The doctrine is applied when meta-tags, keywords, or domain names cause initial confusion similar to a registered trademark. If users are misled to access unrelated websites, trademark use in internet advertising may be actionable and reliance was placed on US precedents. Referring to Section 29 of the TM Act, it was directed that Section 29 does not specify the duration for which the confusion lasts but, even if the confusion is for a short duration and an internet user is able to recover from the same, the trade mark would be infringed and would offend Section 29(2) of the TM Act.
It was held that the Ads Programme is a platform for displaying advertisements. Google, being an architect and operator of its own programme makes it an active participant in the use of trademarks and determining the advertisements displayed on search pages. Their use of proprietary software makes them utilize trademarks and control the distribution of information related to potentially infringing links, ultimately leading to revenue maximization. Hence, a substantial link exists between Google LLC and Google India, rendering it impossible for Google India to deny its role in operating the Ads Programme. It was further held that Google sells trademarks as keywords to advertisers and encourages users to use trademarks as keywords for ads. It is contradictory for Google to encourage trademark use while claiming data belongs to third parties for exemption. After 2004, Google changed policies to boost revenue and subsequently, introduced a tool that searches effective terms, including trademarks. Google's active involvement in its advertising business and online nature does not necessarily qualify it for benefits under Section 79 of the IT Act. The Division Bench agreed with the view of the Single Judge that Google would not be eligible for protection of safe harbour under Section 79(1) of the IT Act, if its alleged activities infringe trademarks.
Conclusion
This is a seminal decision governing (and rather, restricting) the operations of intermediaries and redefining the jurisprudence of safe harbour under the IT Act. The decision is well-reasoned and establishes a significant precedent for safeguarding trademarks by uniquely holding Google accountable under its Ads Programme. The same will prevent usage of tradenames as a third-party trademark in keyword search or metatags by advertisers on Google's search engine. While keywords and meta-tags have different levels of visibility, their purpose is similar i.e. advertising and attracting internet traffic. The use of trademarks as meta-tags by a person who is neither a proprietor of the trademark nor permitted to use the same leads to confusion amongst public at large due to the automated processes of search engines and consequently, constitutes trademark infringement.
About the Authors: Mayank Grover is a Partner and Pratibha Vyas is an Associate at Seraphic Advisors, Advocates & Solicitors
[1] C-236/08 to C-238/08 (2010) [2011] All ER (EC) 41
[2] [2014] EWCA Civ 1403
[3] 2C- 324/09 (2010)
Disclaimer: The views or opinions expressed are solely of the author.