'A major issue for startups, especially during fund raising, is their compliance with extant RBI foreign exchange regulations, pricing guidelines, and the Companies Act 2013.'- Aakash Parihar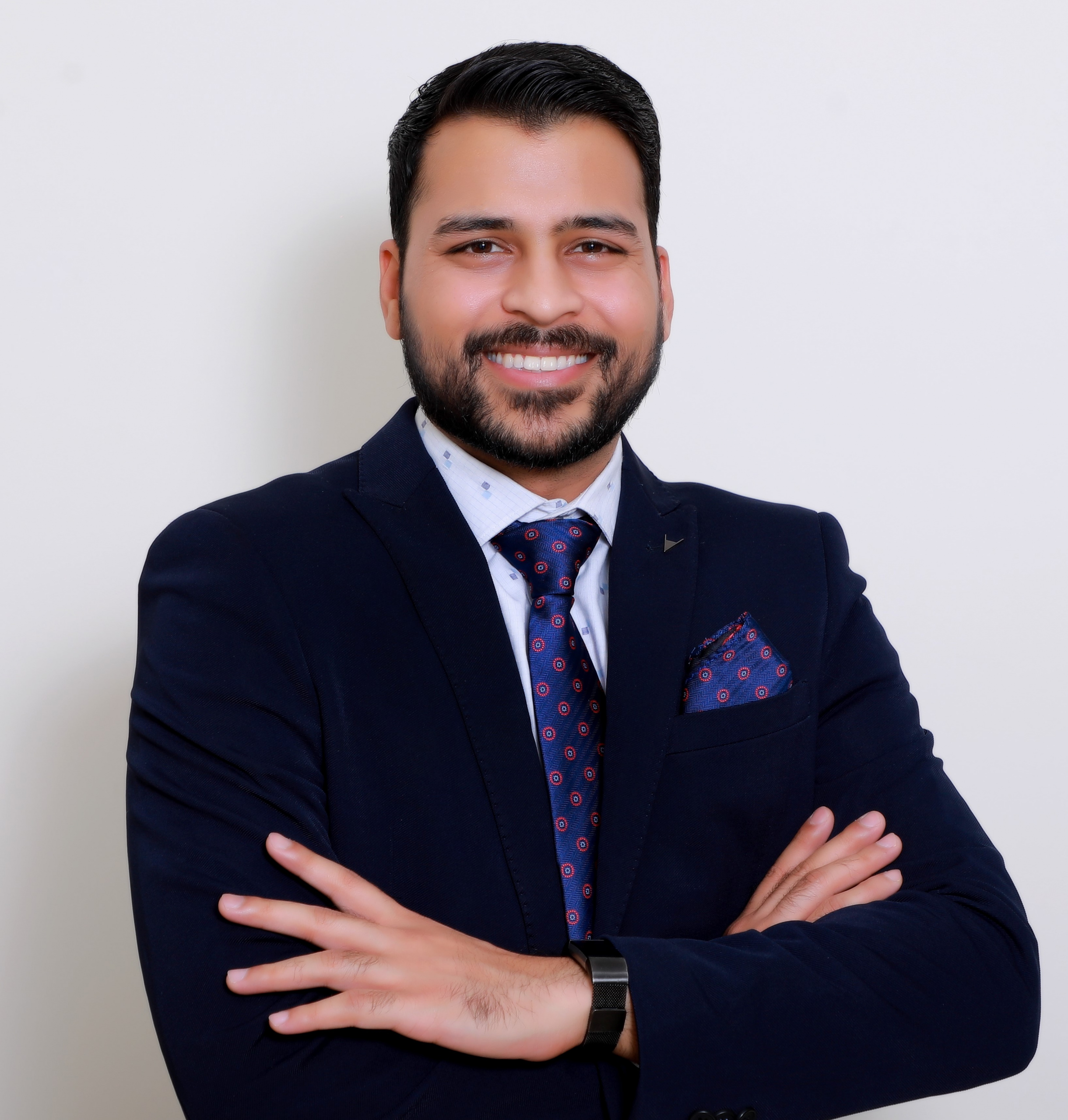 Aakash Parihar is Partner at Triumvir Law, a firm specializing in M&A, PE/VC, startup advisory, international commercial arbitration, and corporate disputes. He is an alumnus of the National Law School of India University, Bangalore.
How did you come across law as a career? Tell us about what made you decide law as an option.
Growing up in a small town in Madhya Pradesh, wedid not have many options.There you either study to become a doctor or an engineer. As the sheep follows the herd, I too jumped into 11th grade with PCM (Physics, Chemistry and Mathematics).However, shortly after, I came across the Common Law Admission Test (CLAT) and the prospect of law as a career. Being a law aspirant without any background of legal field, I hardly knew anything about the legal profession leave alone the niche areas of corporate lawor dispute resolution. Thereafter, I interacted with students from various law schools in India to understand law as a career and I opted to sit for CLAT. Fortunately, my hard work paid off and I made it to the hallowed National Law School of India University, Bangalore (NSLIU). Joining NLSIU and moving to Bangalorewas an overwhelming experience. However, after a few months, I settled in and became accustomed to the rigorous academic curriculum. Needless to mention that it was an absolute pleasure to study with and from someof the brightest minds in legal academia. NLSIU, Bangalore broadened my perspective about law and provided me with a new set of lenses to comprehend the world around me. Through this newly acquired perspective and a great amount of hard work (which is of course irreplaceable), I was able to procure a job in my fourth year at law school and thus began my journey.
As a lawyer carving a niche for himself, tell us about your professional journey so far. What are the challenges that new lawyers face while starting out in the legal field?
I started my professional journey as an Associate at Samvad Partners, Bangalore, where I primarily worked in the corporate team. Prior to Samvad Partners, through my internship, I had developed an interest towards corporate law,especially the PE/VC and M&A practice area. In the initial years as an associate at Samvad Partners and later at AZB & Partners, Mumbai, I had the opportunity to work on various aspects of corporate law, i.e., from PE/VC and M&A with respect to listed as well as unlisted companies. My work experience at these firms equipped and provided me the know-how to deal with cutting edge transactional lawyering. At this point, it is important to mention that I always had aspirations to join and develop a boutique firm. While I was working at AZB, sometime around March 2019, I got a call from Anubhab, Founder of Triumvir Law, who told me about the great work Triumvir Law was doing in the start-up and emerging companies' ecosystem in Bangalore. The ambition of the firm aligned with mine,so I took a leap of faith to move to Bangalore to join Triumvir Law.
Anyone who is a first-generation lawyer in the legal industry will agree with my statement that it is never easy to build a firm, that too so early in your career. However, that is precisely the notion that Triumvir Law wanted to disrupt. To provide quality corporate and dispute resolution advisory to clients across India and abroad at an affordable price point.
Once you start your professional journey, you need to apply everything that you learnt in law schoolwith a practical perspective. Therefore, in my opinion, in addition to learning the practical aspects of law, a young lawyer needs to be accustomed with various practices of law before choosing one specific field to practice.
India has been doing reallywell in the field of M&A and PE/VC. Since you specialize in M&A and PE/VC dealmaking, what according to you has been working well for the country in this sphere? What does the future look like?
India is a developing economy, andM&A and PE/VC transactions form the backbone of the same. Since liberalization, there has been an influx of foreign investment in India, and we have seen an exponential rise in PC/VA and M&A deals. Indian investment market growth especially M&A and PE/VC aspects can be attributed to the advent of startup culture in India. The increase in M&A and PE/VC deals require corporate lawyersto handle the legal aspects of these deals.
As a corporate lawyer working in M&A and PE/VC space, my work ranges from drafting term-sheets to the transaction documents (SPA, SSA, SHA, BTA, etc.). TheM&A and PE/VC deal space experienced a slump during the first few months of the pandemic, but since June 2021, there has been a significant growth in M&A and PE/VC deal space in India. The growth and consistence of the M&A and PE/VC deal space in India can be attributed to several factors such as foreign investment, uncapped demands in the Indian market and exceptional performance of Indian startups.
During the pandemic many businesses were shut down but surprisingly many new businesses started, which adapted to the challenges imposed by the pandemic. Since we are in the recovery mode, I think the M&A and PE/VC deal space will reach bigger heights in the comingyears. We as a firm look forward to being part of this recovery mode by being part of the more M&A and PE/VC deals in future.
You also advice start-ups. What are the legal issues or challenges that the start-ups usually face specifically in India? Do these issues/challenges have long-term consequences?
We do a considerable amount of work with startupswhich range from day-to-day legal advisory to transaction documentation during a funding round. In India, we have noticed that a sizeable amount of clientele approach counsels only when there is a default or breach, more often than not in a state of panic. The same principle applies to startups in India, they normally approach us at a stage when they are about to receive investment or are undergoing due diligence. At that point of time, we need to understand their legal issues as well as manage the demands of the investor's legal team. The majornon-compliances by startups usually involve not maintaining proper agreements, delaying regulatory filings and secretarial compliances, and not focusing on proper corporate governance.
Another major issue for startups, especially during fund raising, is their compliance with extant RBI foreign exchange regulations, pricing guidelines, and the Companies Act 2013. Keeping up with these requirements can be time-consuming for even seasoned lawyers, and we can only imagine how difficult it would be for startups. Startups spend their initial years focusing on fund-raising, marketing, minimum viable products, and scaling their businesses. Legal advice does not usually factor in as a necessity. Our firm aims to help startups even before they get off the ground, and through their initial years of growth. We wanted to be the ones bringing in that change in the legal sector, and we hope to help many more such startups in the future.
In your opinion, are there any specific India-related problems that corporate/ commercial firms face as far as the company laws are concerned? Is there scope for improvement on this front?
The Indian legal system which corporate/commercial firms deal with is a living breathing organism, evolving each year. Due to this evolving nature, we lawyers are always on our toes.From a minor amendment to the Companies Act to the overhaul of the foreign exchange regime by the Reserve Bank of India, each of these changes affect the compliance and regulatory regime of corporates. For instance, when India changed the investment route for countries sharing land border with India,whereby any country sharing land border with India including Hong Kong cannot invest in India without approval of the RBI in consultation with the central government,it impacted a lot of ongoing transactions and we as lawyers had to be the first ones to inform our clients about such a change in the country's foreign investment policy. In my opinion, there is huge scope of improvement in legal regime in India, I think a stable regulatory and tax regime is the need for the hour so far as the Indian system is concerned. The biggest example of such a market with stable regulatory and tax regime is Singapore, and we must work towards emulating the same.
Your boutique law firm has offices in three different cities — Delhi NCR, Mumbai and Bangalore. Have the Covid-induced restrictions such as WFH affected your firm's operations? How has your firm adapted to the professional challenges imposed by the pandemic-related lifestyle changes?
We have offices in New Delhi NCR and Mumbai, and our main office is in Bangalore. Before the pandemic, our work schedule involved a fair bit of travelling across these cities. But post the lockdowns we shifted to a hybrid model, and unless absolutely necessary, we usually work from home.
In relation to the professional challenges during the pandemic, I think it was a difficult time for most young professionals. We do acknowledge the fact that our firm survived the pandemic. Our work as lawyers/ law firms also involves client outreach and getting new clients, which was difficult during the lockdowns. We expanded our client outreach through digital means and by conducting webinars, including one with King's College London on International Treaty Arbitration. Further, we also focused on client outreach and knowledge management during the pandemic to educate and create legal awareness among our clients.