'Working in different jurisdictions helped me a lot in developing my personal skills, widening my network, and acquiring specialist knowledge.' – Priyanshu Kumar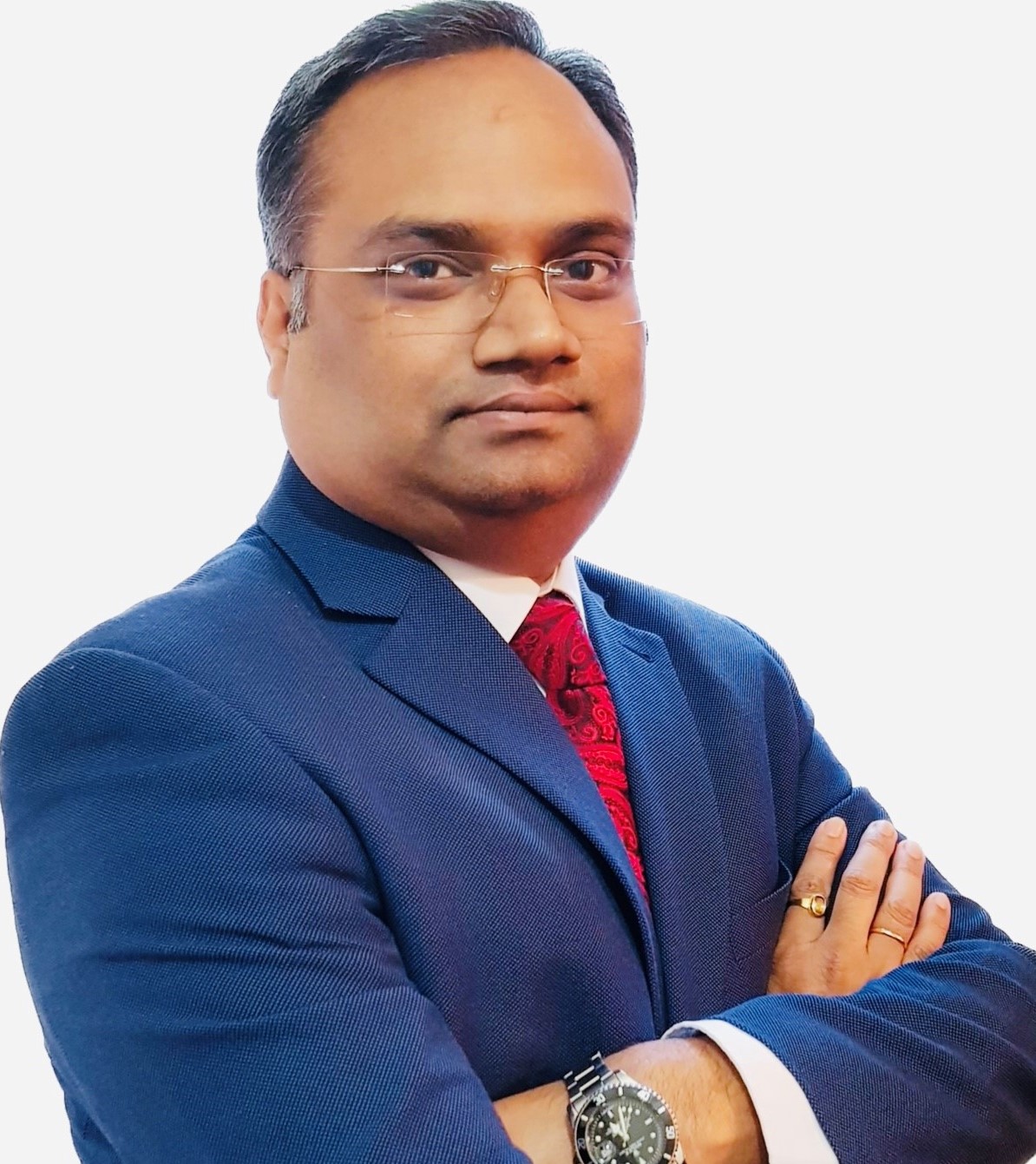 July 30, 2021
Priyanshu Kumar has over 16 years of career experience in providing legal advisory services in relation to M&A, PE, VC, JV, and similar transactions. He has advised on transactions amounting to more than USD One Billion. On the board of advisors of a number of companies in India, Singapore, Dubai, and Hong Kong, he is currently working as Managing Director – Head of Legal & Corporate Advisory of MP Morgan Capital Partners Pte Ltd, a Global Business Strategy & Corporate Advisory firm headquartered in Singapore. Priyanshu Kumar resides in the United Kingdom.
Q. Having read law at Lucknow University as well as the National University of Singapore, what do you think are the differences in the way legal education is imparted in India & Singapore?
The system of education and the way law students are practically conditioned to become lawyers in foreign countries is significantly different from India. I did Master of Laws (Corporate & Financial Services Law) LL.M from National University of Singapore (NUS) in 2005.
For instance, the LLM/ LLB courses in NUS are spread across a number of compulsory and optional modules. From the first year onwards, apart from the compulsory modules, law students are at discretion to choose modules of their interest all the way till the end of the course. The degree programme in Singapore has its foundational basis in research more than examination per se as compared to India. The coursework is spread across research papers and practical problems from lectures to tutorials.
In a nutshell, a law student who has graduated from NUS has been extensively trained in research and practical problem-solving skills.
I passed LLB (Hons.) in 2003 from Lucknow University, the five-year integrated law course (LLB Hons.) had six subjects in one semester so we technically passed 60 subjects in five years, which was quite a lot of hard work for us. There was no research or any practical exams as such so we just had to memorise and clear the exams. So, you will pass the exams with first class honors if you have a good memory. Luckily, I have a very good memory.
I heard from junior lawyers that now the study pattern has changed in law schools in India. Indian law schools are adopting foreign universities' study pattern which is based on research.
Q. You have working as a lawyer in both India and abroad. In a nutshell, how different have both experiences been for you?
The working culture in India and abroad (in the countries where I have worked) is totally different. The work culture of various countries varies according to the different cultural practices followed by the nations. India is more of a collectivist society whereas abroad there is an individualistic approach to the society. I have worked in Singapore, India, and the UK (currently). The first thing I have found there is punctuality at the workplace. It is considered as a sign of disrespect when it comes to being late even by a minute for a meeting or to office. Whereas in India, it is pretty normal to be late by 10-20 minutes for the meetings (I also started considering this as normal when I was in India).
Second is professionalism. I have seen that Indians favour their colleagues and like to work in a friendly environment. Blunt answers are a big No in the Indian working space as it is considered a sign of rudeness. While abroad direct replies are a sign of professionalism and are not considered rude.
Third is work-life balance. Employers in Singapore and the UK are invaluable when it comes to helping manage their employees' work-life balance. I remember that during my working days in Singapore law firms, we used to have regular support meetings to evaluate everything from the employee's workload, responsibilities, and mental health.
I must say that working in other jurisdictions helped me a lot in developing my personal skills, widening my network, and acquiring specialist knowledge.
Q. Do you think introduction of legal technology, including that based on Artificial Intelligence and Machine Learning, has the potential to transform corporate finance advisory across the globe?
For Corporate Finance Lawyers/ Advisors, Artificial Intelligence (AI) presents many exciting opportunities to increase efficiency, reduce costs and create new services. The application of AI to corporate finance is extremely important. Corporate Finance transactions are a major form of business activity that has a significant impact on industry sectors, national and regional economics, and, therefore, on the broader society.
Corporate Finance includes raising start-up and venture capital, growth capital, merger & acquisitions (M&A), management buyouts (MBOs) backed by private equity, equity capital markets and initial public offerings (IPOs), raising debts and alternative finance, capital for specialist investment funds, infrastructure investment, and turnaround finance.
AI has the potential to increase worldwide GDP by 14% by 2030, an infusion of USD15.7 trillion into global economy. Refinitiv estimates that the global market for M&A was worth a total of more than USD 4 trillion in 2020 and counted 50,855 deals.
Some of the large private equity firms have started experimenting with AI technology. AI can play a major part in capital raising, company valuation, negotiations, deal completion, post transaction to exit/ divestment. The important part of any corporate finance deal is due diligence which takes a hell lot of time. The legal due-diligence process can require searches through tens of thousands or hundreds of thousands of documents of many different kinds to identify risks and potential liabilities for acquirers or investors in a company. AI-based applications could be used to automate many parts of that process – including the location of documents, their identification, standardization, indexation, and ranking relevance. The potential for AI-based technologies in corporate finance deals is huge but requires great professional care.
Q. What are some common legal challenges that corporate business firms usually face as far as the laws are concerned?
Any business may face legal issues at some point. An important aspect of the successful development of a business is to anticipate and tackle common legal issues in a proper and timely manner. The most common legal issues a corporation may face are tax issues, late payments, employee issues, breach of contracts, intellectual property related issues.
Legal policies keep updating on a regular basis, employers are challenged to keep up. In my view, every corporate firm should have their own legal department/ legal officer to take care of their legal requirements on a day-to-day basis. Modern business operation can be hectic and fast-paced and can as such bring about legal problems if proper documentation is not drafted to avoid the most common legal issues. Companies should appoint at least one legal professional who helps them familiarize and understand the laws, contracts, policies, and procedures.
Q. What advise would you like to give to young lawyers who are keen to make a mark in the field of corporate laws?
Well, in a difficult, confusing, or complicated situation, individuals and companies may find themselves desperately seeking the guidance of a well-prepared and reliable legal professional. The key factors to become a good lawyer are passion for the job, compassion for clients, great communication skills, research skills, willingness to listen, a sound knowledge of corporate laws, strong drafting ability, good judgment skills, and decision-making skills.
The most successful lawyers are not the ones with the best grades. They are the ones who can communicate effectively with their clients. They are good listeners and problem solvers. More importantly, they are able to relate with whatever issue the client has bought forward.
When a client comes forward with a problem, the duty of the lawyer is not to direct the client to whatever statutory provision the law has to offer. The most invaluable skill a lawyer can possess is to explain the law in the easiest way possible and provide a best solution to their problems.