"The IT infrastructure available with District Courts must be upgraded to enable effective and smooth functioning of the hybrid system via VC hearing." – Satyam Thareja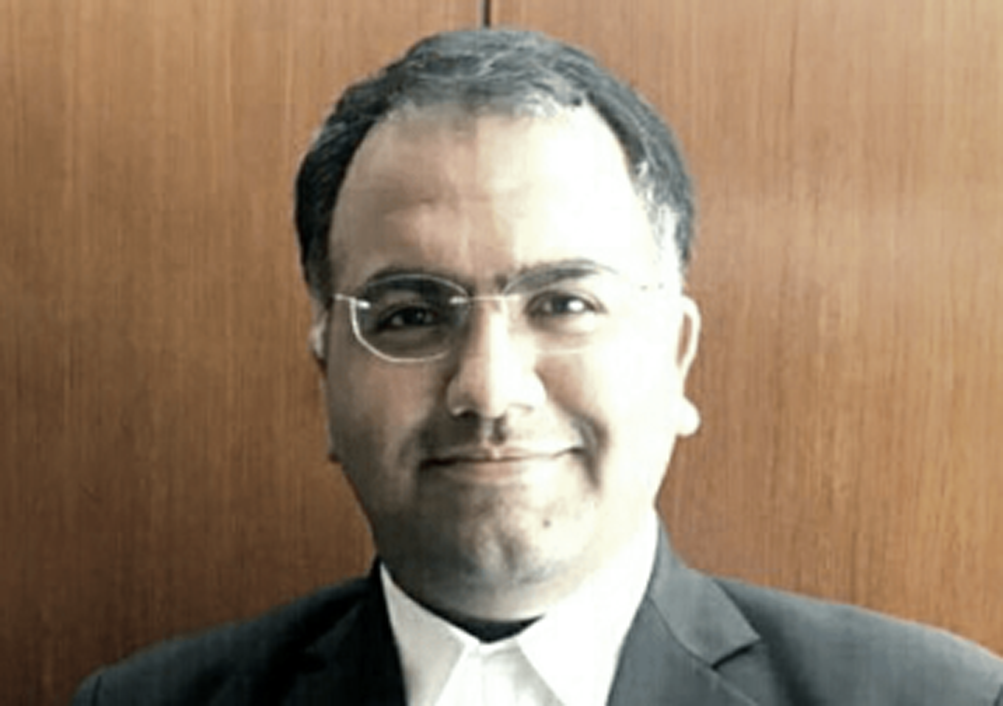 Satyam Thareja is a post-graduate of Indian Law Institute, New Delhi (2015) & graduate of National Law University, Jodhpur (2012), practicing as an independent legal professional in Delhi. He is also an Advocate-on-Record at the Supreme Court of India.
Q. What are the practice areas that you specialise in? Could you talk about some interesting cases that you have worked on?
Immediately after graduation in 2012, I got to work as a Law Clerk-cum-Research Assistant at the Supreme Court of India in the office of Retd. Justice R. M. Lodha, who later became the Chief Justice of India. Thereafter, I got an opportunity to work as an associate in the Chamber of Mr. Sidharth Luthra, Senior Advocate & Former Additional Solicitor General of India. Since 2016, I have been working independently on matters pertaining to criminal law with focus on criminal trials. Apart from that, I have been rendering assistance to my father Mr. GP Thareja who retired as a Judge and now actively practices in Delhi. My experience with him gave me additional exposure to criminal law, apart from exposure to nuances of the Delhi Rent Control Act and the Code of Civil Procedure.
During this time, I also got an opportunity to assist the Hon'ble High Court of Delhi in matters titled Satya Prakash v. State (Crl. Rev. Pet. No. 338/2009) & Rajesh Tyagi v. Jaibir Singh (FAO No. 842/2003) in which matters the Hon'ble High Court laid out the procedure to be followed by the Motor Accidents Claims Tribunals established in Delhi, providing inherent safeguards to keep a check on fraudulent claims.
Q. Last month, the Madurai bench of the Madras High Court observed that it is high time the stakeholders had a rethink on fixing the driver of the big vehicle as a tortfeasor in cases of road accidents involving big and small vehicles. The bench pointed out that it may not always be right to hold the driver of the big vehicle responsible for the accident. As a lawyer with expertise in cases pertaining to the Motor Vehicles Act, what is your reaction to this observation?
The issue identified by the Madras High Court is a pertinent institutional issue. In a case where death has occurred, the attitude of all stakeholders is influenced by the thought of a likely economic crisis which the family of deceased is likely to face. Since, it is a rarity that a bigger vehicle faces more damage, leave apart death, the issue identified by the Madras High Court comes into play. In fact, I have come across cases in which despite it being documented that deceased motorcycle rider had alcoholic breath and was not wearing a helmet, the driver of the car was prosecuted to give an opportunity to the family of deceased motorcycle rider to get compensation under the Motor Vehicles Act, 1988. The Supreme Court of India, in several matters, has identified and addressed the issue of non-prosecution of traffic violations but it is yet to give guidance for adopting a tougher stance qua issue of accountability for contributory negligence in motor accident cases by Courts.
Q. Recently, a plea was filed in the Delhi High Court challenging the constitutional validity of Section 14(1)(h) of Delhi Rent Control Act, 1958. It said the DRCA is biased in favour of tenants, and in the present day the tenant-landlord dynamics are not the same as they were in the years after independence. The HC issued notice on this plea. What is your opinion on the plea's contention?
The Delhi Rent Control Act, 1958 ("DRCA") was enacted to protect those tenants who were victim of partition and had to re-establish their family in Delhi. DRCA, as legislated, dealt only with residential properties. This position was, however, changed by the Supreme Court of India, by exercise of jurisdiction under Article 142 of Constitution of India, in Satyawati Sharma (Dead) By Lrs v. Union of India (Civil Appeal No. 1897 of 2003) in which the Supreme Court dealt with a challenge to Section 14(1)(e) of Delhi Rent Control Act in relation to a property which was residential in character but was rented for a commercial purpose. The plea qua Section 14(1)(h) of DRCA seeks an extension of the same principle as laid down in Satyawati Sharma (Supra). It would be wrong to state that DRCA is biased in favor of tenants, as protection of tenants was the very purpose of enactment of DRCA. It might be justified to say that DRCA has served its purpose.
Q. What advice would you give to lawyers who want to crack the AOR exam?
The AOR exam is very difficult to crack. On account of lapse of five years or more since graduation, one loses the ability to study and attempt / write lengthy examinations, which itself becomes a hurdle. I found it more difficult for myself since I was spending most of my time before the District Courts in Delhi. Since it needs weeks (if not months) to prepare, I would suggest to the aspirants to put technology to use and keep the reading material for AOR examinations on Kindle and / or I-pad or any other tablet, to read whenever they get time every now and then. Further, aspirants can consider copying relevant paragraphs from judgments on rough paper as it would not only help in creating a memory as to what the particular judgment states but also make their writing speed better.
Q. Considering the disruption caused by the Covid-19 pandemic in the functioning of courts, in your opinion what kind of technological upgrade is required to ensure uninterrupted and efficient functioning of the courts and of lawyers' practice?
The pre-covid judicial system faced many issues which, inter-alia, included massive consumption of paper and ever-increasing footfall in Courts. This pandemic created a necessity which compelled the Courts to address both these issues. In my opinion, the hybrid system via VC hearing should be incorporated as part of the system as such, at least for basic miscellaneous hearings. Every day many matters are listed for miscellaneous work or procedural applications which can be easily addressed via VC hearing. As regards E-filing, it is an apposite step for a simple reason that at least the wastage of paper in effecting service via different modes is prevented. What is needed is an upgradation in IT infrastructure available with the District Courts to enable effective and smooth functioning of hybrid system via VC hearing.
Q. Do you think Artificial Intelligence and legal technology in legal research can be helpful in improving the efficiency of the judicial system?
Yes. Legal research is a time-consuming job. It is something every role-player i.e. lawyer, judge & academician, has to do independently. It is, therefore, imperative that every effort is made to reduce the time period taken to consume the same. Artificial Intelligence can go a long way in doing that.
****