The Information Technology (Intermediary Guidelines and Digital Media Ethics Code) Rules, 2021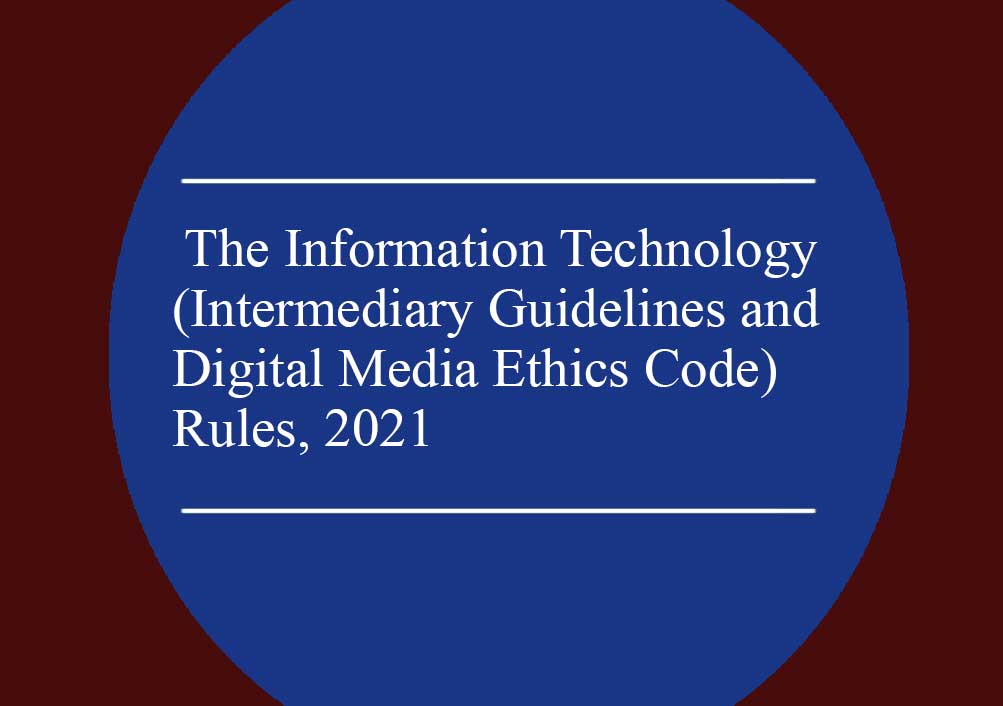 May 27, 2021
The Information Technology (Intermediary Guidelines and Digital Media Ethics Code) Rules, 2021 were notified on February 25, 2021. The Rules have been notified under the Information Technology Act, 2000. The Act provides for the regulation of electronic transactions and cybercrime. The 2021 Rules replace the Information Technology (Intermediaries Guidelines) Rules, 2011.
The Rules came into effect on May 26.
The rules apply to various categories of online content providers such as social media platforms, OTT streaming services and online news providers.
Some of the key points relate to the setting up of grievance redressal systems and having local personnel to ensure compliance with rules. One requirement for large social media providers is that under certain conditions, they will have to trace the originator of a message.
The Rules require due diligence by intermediaries, who are "entities that store or transmit data on behalf of other persons". According to the Rules, intermediaries include internet or telecom service providers, online marketplaces, and social media platforms.
There is also Code of Ethics for digital media publishers.
The Rules require the intermediaries and digital media publishers to provide for a grievance redressal mechanism. The intermediaries are required to designate a grievance officer to address complaints against violation of the Rules. Complaints must be acknowledged within 24 hours and disposed of within 15 days.
The Rules also say that in case of emergencies, the authorised officers may examine digital media content and the Secretary, MIB may pass an interim direction for blocking of such content.