In CRM-M-28048-2023-PUNJ HC- Overall interest of society would prevail upon right of liberty of individual: P&H HC refuses to grant anticipatory bail to man allegedly involved in defrauding complainants of Rs 3 crore
Justice Rajesh Bhardwaj [31-05-2023]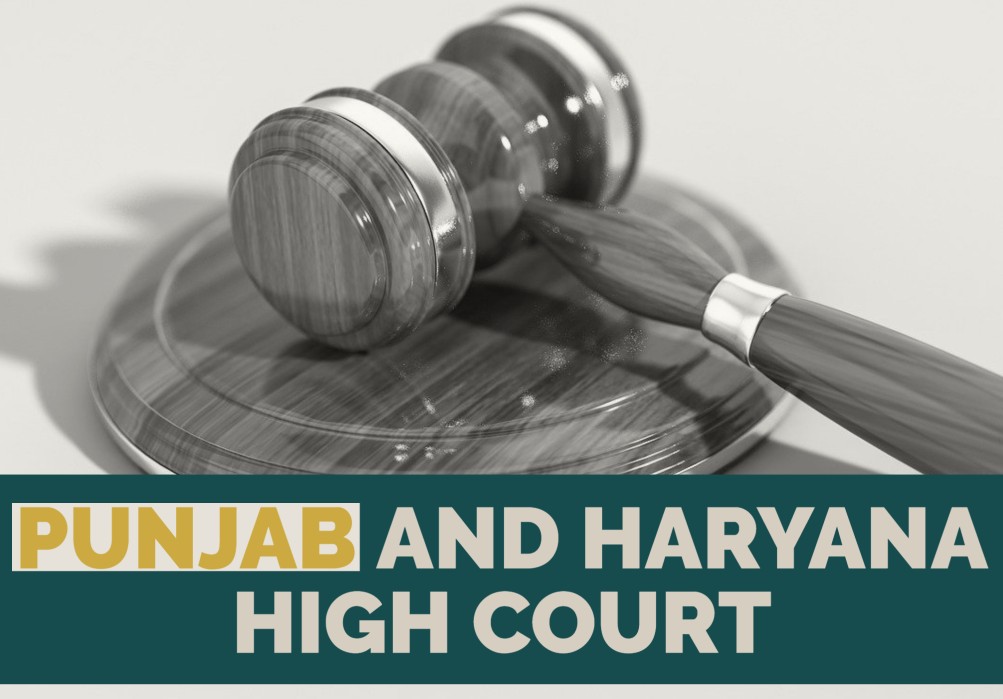 Read Order: Karan Singh v. State of Haryana
Tulip Kanth
Chandigarh, June 6, 2023: While observing that anticipatory bail is an extraordinary discretion which can be exercised in extraordinary circumstances, the Punjab and Haryana High Court has dismissed a petition filed u/s 438 CrPC seeking the benefit of anticipatory bail to the petitioner in a case registered under sections 120-B, 406, 420, 467, 468 and 471 I.P.C.
"The Hon'ble Apex Court in plethora of judicial precedents has time and again reiterated that while considering the anticipatory bail the Court is to take into consideration the factors like gravity of offence, chances of accused tampering with the evidence and probabilities of fleeing from justice etc. The Court should be circumspect about the impact of its decision on the society as well", the Single-Judge Bench of Justice Rajesh Bhardwaj asserted.
The FIR in question was registered wherein it was alleged that complainant executed an agreement to sell with the accused persons of total land measuring 23 kanals 12 marlas for an amount of Rs 24,50,000 per acre vide an agreement and the earnest money of Rs 5 lakh was paid to the accused. Thereafter, a property dealer had to come to receive the amount.
When the Complainant checked in the branch of I.D.F.C First Bank to know the information about the bank account in which they had deposited the amount in question, however, they came to know that they had been cheated by the dealers in connivance with other accused persons. A request was made to take legal action against the culprits.
After registration of the FIR, investigation commenced. Apprehending the arrest, petitioner approached the court of Sessions Judge, Fatehabad for grant of bail, however, the same was declined. Aggrieved by the same petitioner had approached the High Court for grant of bail.
It was noticed by the Bench that the investigation in this case was under progress and during investigation it was found that petitioner was the brother-in-law of the co-accused.
He in conspiracy with the co-accused duped various persons. During investigation it had also been found that petitioner and other co-accused had defrauded complainants of Rs 3. 43 crore by making false and fabricated agreements to sell in their favour.During investigation bank account in which the transactions were made, were found to have been operated by the petitioner and the other accused persons.
Reference was also made to the judgment of the Top Court in Gurbaksh Singh Sibbia Vs. State of Punjab wherein it has been held that the Court is to draw a balance between the right of liberty of the individual and overall interest of the society. "However, overall interest of the society would prevail upon the right of liberty of the individual", the Bench added.
As a prima facie case was established against the petitioner and the investigation was at threshold, the Bench dismissed the petition.