'In a few years, India's arbitration institutions will be a force to reckon with and will be comparable to the LCIA, SIAC or the HKIAC. We have a lot of homegrown talent practicing arbitration in India. India as a destination for arbitration will be much more cost efficient than London or Singapore.' – Som Mandal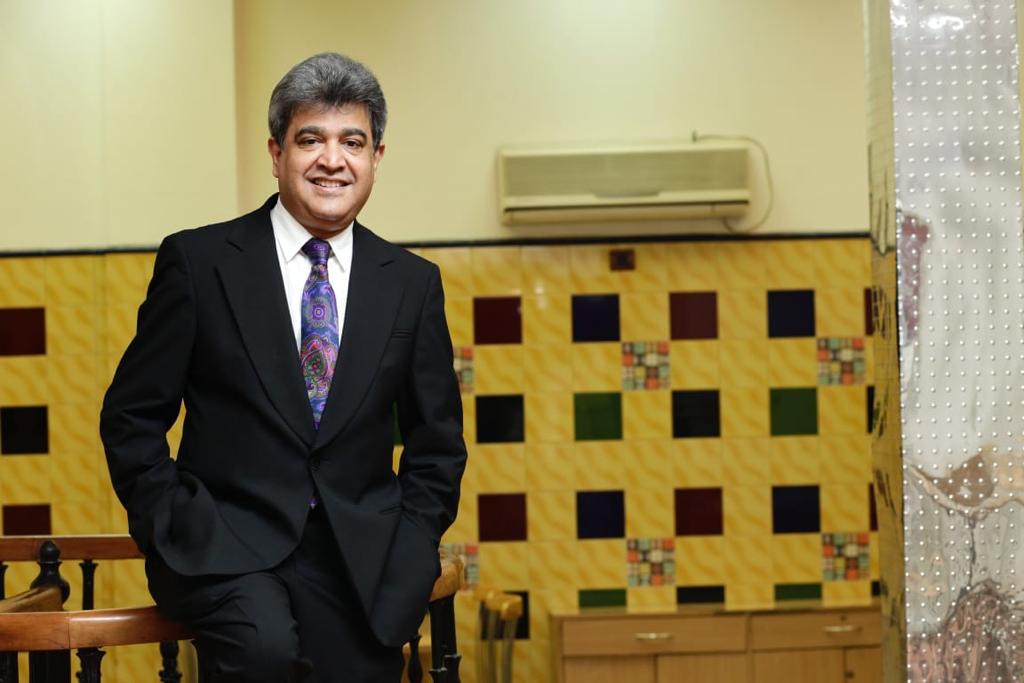 Mr Som Mandal is the Managing Partner of Fox Mandal, India's oldest law firm that was established in 1896. He has been in practice for the last 27 years as a Constitutional and Corporate lawyer.
Q. What are the major challenges that lawyers usually face in cases pertaining to corporate and commercial litigation in India?
The challenges faced by lawyers in this regard are manifold. Corporate and commercial disputes pose many vexed questions of facts and law which require availability of a good pool of experts which is not easily available in India. A good expert having specialized domain knowledge is of great importance to establish a foolproof claim or defend one.
Secondly, quick and time bound resolution of such cases has always been a problem. The Commercial Courts established recently which was expected to give time bound resolution of commercial disputes has not yielded the desired results. The dispute resolution even under Alternate Dispute Resolution (ADR) mechanisms such as mediation and arbitrations have given mixed results. Though Courts are increasingly referring disputes to mediation to give it an impetus, however, it is yet to gain adequate currency. As regards arbitrations, the arbitration process itself has become time-bound, however, the time taken to execute an award or a decision in a challenge to the award, which is through the Courts, remains time consuming.
Q. Could you talk about some of the most interesting cases that you have worked on and which proved to be either great learning experiences or turning points in your career?
It is difficult to recount done in this short space the interesting cases that one has worked on. However, the one interesting case that always comes first to my mind is a commercial litigation matter that I did many years ago which was very significant in its impact and particularly memorable because of the swiftness with which we had to act and approach the Court. I was representing Barbara Taylor Bradford (Author) in a litigation against a T.V. channel with respect to a daily soap that was going to go on air that day. Our contention was that the soap was a total lift from my client's book and the makers of the soap had not even bothered to give credit to my client leave alone any monetary benefits. We filed for an order of injunction asking the Calcutta High Court for an order of stay of the telecast that evening. The Calcutta High Court refused to give stay. We got the order at around 12 pm and by 4 pm that same day we were ready with a Special Leave Petition to be filed in the Supreme Court against that order. We ran to the Supreme Court with the SLP, petitioned the Registrar for a hearing before the Court that very evening because the telecast was to start late night, managed to get the SLP listed for that very night, appeared before the two Hon'ble judges who kindly agreed to hear the matter at their residence and managed to obtain a stay on the telecast. We got a copy of the order and hurried to the office of the TV channel to serve it upon them because if the telecast was to be stopped the TV channel had to be served with the Supreme Court's order. Needless to say, the TV channel was hostile and unwelcoming — the notice had to be pasted at their various offices. The end result however was very sweet. We saved the day for our client and the telecast was stopped. We managed to achieve all this in a matter of 5-6 hours-right from the drafting of the SLP to managing to serve the Supreme Court's order on TV channel. The thrill of those few hours is hard to forget.
Q. The Arbitration scenario in India faces criticism for not being upto the mark especially in comparison to some other countries. What do you have to say about the mechanism for institutional arbitration in India and its comparisons to countries like Singapore, London, etc.?
In India, arbitrations were synonymous with ad-hoc arbitrations. However, the Government has of late taken several steps to institutionalize arbitrations in India. In December 2016, Government of India constituted a Committee under the Chairmanship of Justice B.N. Srikrishna (Retd.) with the view to review and reform the institutionalization of arbitration in India. The Committee gave its report and a new bill was introduced i.e. the New Delhi International Arbitration Centre Bill. This Bill was passed by both the Houses of Parliament and enacted as "The New Delhi International Arbitration Centre Act, 2019". This Act provides for establishment and incorporation of the New Delhi International Arbitration Centre for the purpose of creating an independent and autonomous regime for institutionalized arbitration in India. We already have the Mumbai Centre for International Arbitration which is doing good work as an institution regulating arbitrations in India.
Hopefully in a couple of years, India's arbitration institutions will be a force to reckon with and will be comparable to the LCIA, SIAC or the HKIAC because we have a lot of homegrown talent practicing arbitration in India and India as a destination for arbitration will be much more cost efficient than London or Singapore which are expensive cities.
Q. In your opinion, what is the scope of Alternate Dispute Resolution in India?
The Indian legal system has been known to be expensive and time consuming. These are the reasons why corporate houses and multinational entities are hesitant to submit themselves to the jurisdiction of Indian courts. With the rise of economic liberalism in India, these drawbacks became very apparent and led to the rise of Alternate Dispute Resolution in India. Arbitration became increasingly popular as large corporate multinationals wanted to choose their arbitrators themselves and submit themselves to the jurisdiction of their choice.
Gradually arbitration percolated to domestic entities too and now arbitration (mediation and conciliation have still to catch up) is the preferred mode of dispute resolution in commercial contracts. Almost all types of disputes can now be referred to and adjudicated by arbitration.
With the recent amendments to the Arbitration and Conciliation Act, 1996 in 2015, 2019 and 2020, the process of arbitration is to proceed in a time bound manner. The fees of arbitrators have been regulated. So, an effort has been made to make arbitrations less expensive and time consuming. The Government is also making efforts to make arbitrations as litigant friendly as possible. All these measures will go a long way in making arbitrations and other modes of ADR more popular means of dispute resolution and increasing their scope and prominence.
Q. Do you think Artificial Intelligence and legal technology can be helpful in improving the efficiency of the judicial system?
AI and other technology can be of immense help to the judicial system and to a great extent can help unburden the Indian Courts. There are experiments going on in other jurisdictions where aid of legal robots is being taken to write judicial orders. Advent of AI in legal research can immensely help the judges in writing their orders in India too. Similarly, even the lawyers can help litigants with efficient use of AI to cut down legal costs. Use of technology can also help in the efficient management of the procedural aspects of the functioning of the judicial system such as case listing, apportionment of Court's time for each case, Court's interface with the litigants and lawyers etc.
Q. The coronavirus pandemic has changed the way not only lawyers and judges work but the way the entire legal system functions. How have you adapted to the lifestyle changes, both personally and professionally, that have been brought about by the pandemic?
Work from home has become the new normal in this pandemic. We have been constrained to shut our offices in lockdowns so all our work is mostly done from home unless of course, there is a deadline where it becomes imperative for the team to meet in office physically. I am no exception to this trend and have adapted to this well. My days are packed with virtual calls and meetings and I am slowly getting used to reading longish documents also on my laptop which was not really something I was used to before the pandemic. It is a strain and yes, I do crave for my dog-eared and highlighted paper files but there is no option. The pandemic has thrust technology upon us in a rush and we are all grappling to be one up on it. However, I am so looking forward to a time when I will be able to meet my team and clients physically every day and greet each other with that warm handshake.
***