DSK Legal advises Sunteck Lifespace, Sahyadri Group in separate deals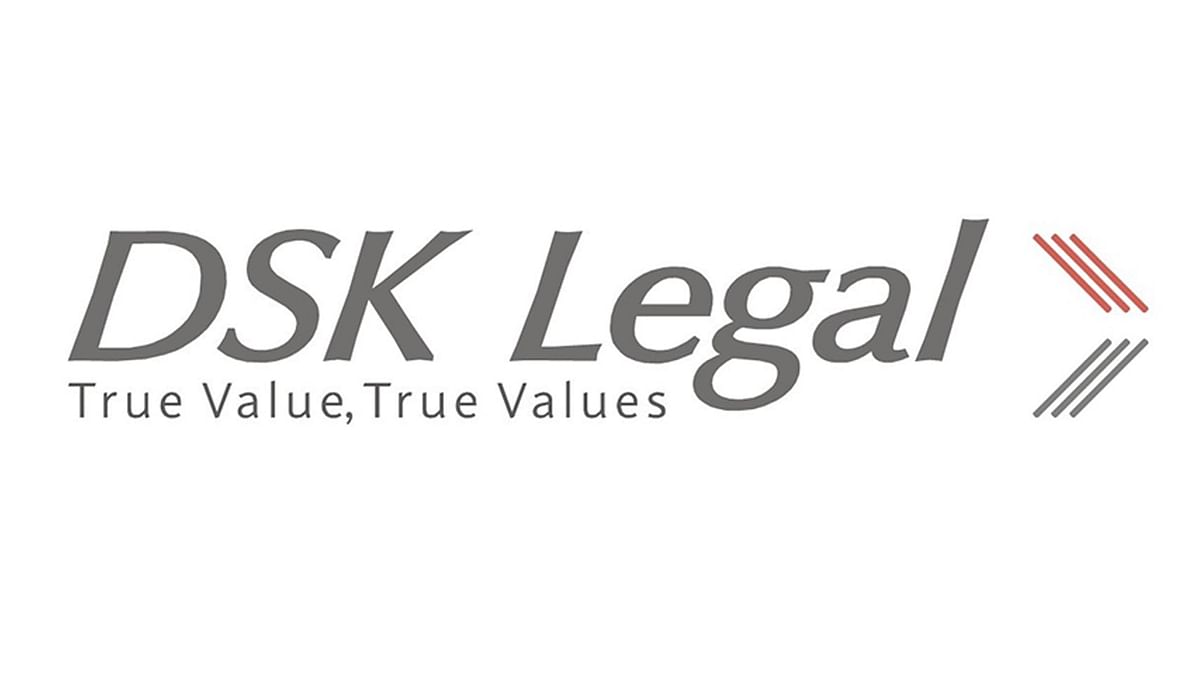 LE Desk
New Delhi, September 15, 2022: DSK Legal has advised and assisted Sunteck Lifespace Private Limited in respect of acquisition of development rights of a property measuring about 28,935 square meters in Maharashtra's Thane district, the Law Firm has announced.
The project is estimated to have development potential of approx. 2.5 million square feet of built up area and a revenue potential of around Rs.3000 crore, it said.
The Firm has also advised and assisted Sahyadri Farmers Producer Company Limited and its group companies in relation to foreign investments raised in Sahyadri Farms Post Harvest Care Limited (SFPHCL), the subsidiary of Sahyadri Farmer Producer Company Limited (SFPCL). SFPHCL has raised ₹310 crore growth capital from group of impact-focused investors namely, Incofin, Korys, FMO and Proparco, DSK Legal said in a press statement.
For Sunteck, DSK Legal assisted in inter alia (i) conducting a due diligence in respect of the Property and issuing a Memo; and (ii) drafting, reviewing, revising, negotiating and finalizing the transaction documents i.e. development agreement, power of attorney, ancillary deeds, letters and writings, thereto.
The team representing DSK Legal comprised of Mr. Sagar Kadam, Partner, Ms. Mitali Naik, Associate Partner, and Ms. Ekta Sawant, Senior Associate. Mr. Sajit Suvarna, Deputy Managing Partner acted as the lead engagement partner for the transaction, the statement said. The Owners were represented by Khaitan & Co.
For the Sahyadri Group, the Law Firm said it assisted in conducting vendor's due diligence of the following companies of the Sahyadri Group and assisted in identifying key legal issues before the investment transaction: (i) Sahyadri Farmers Producer Company Limited; (ii) Sahyadri Farms Post Harvest Care Limited; (iii) Sahyadri Farms Supply Chain Limited; and (iv) Sahyadri Agro Retail Limited
For this deal the DSK Legal team comprised of Mr. Niraj Kumar (Partner), Ms. Prachi Gupta (Principal Associate), Ms. Khushboo Khatreja (Of Counsel), Mr. Satendra Rai (Principal Associate), Mr. Shubham Khandelwal (Senior Associate), Mr. Diwankar Sethi (Associate), Ms. Pavneeka Parashar (Associate) and Ms. Rashi Tolani (Trainee). Alpen Capital acted as the exclusive strategic advisor to Sahyadri Farms for this transaction.
Sunteck Lifespaces Private Limited, is an offshoot of Sunteck Realty Limited, an Indian real estate developer based in Mumbai, India. Sunteck Realty Limited is known for its high-end residential properties which are classified under different brand names.
SFPCL is a producer company incorporated under Part IXA of the erstwhile Companies Act,1956 and is recognized as India's leading agro-producing company. This is the first of its kind international equity investment in a farmer-led organisation in India. Sahyadri would be using this capital to expand its fruit and vegetable processing capacity and set up a packhouse and biomass plant to generate electricity from Agri and food waste.