Deposit Insurance Credit Guarantee Corporation (Amendment) Bill, 2021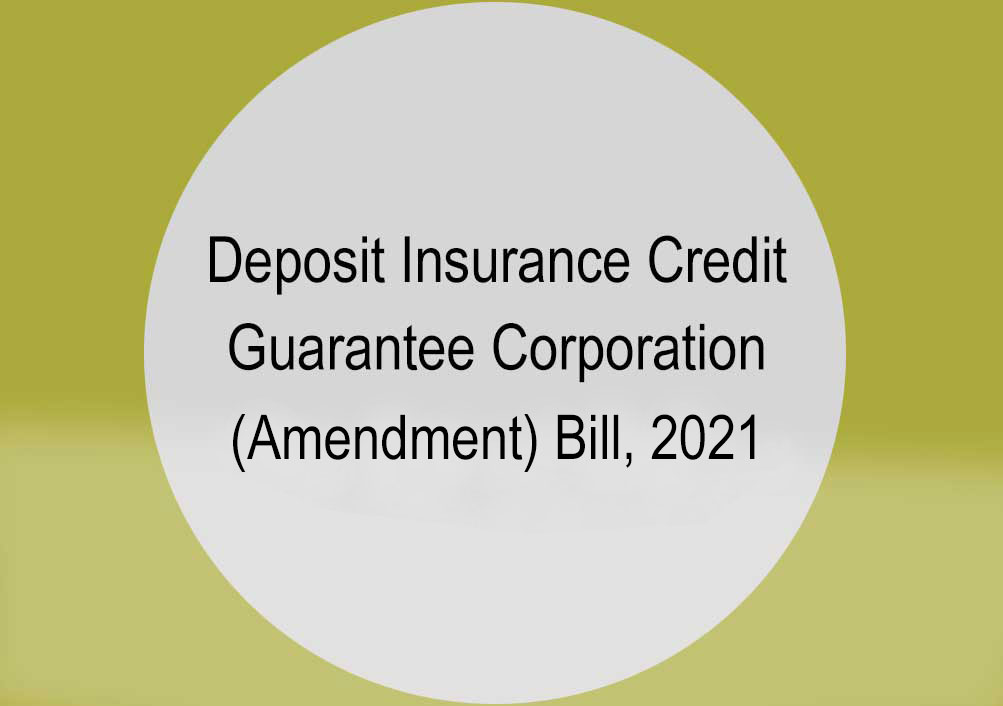 July 29, 2021
The Union Cabinet on July 28 cleared amendments to the Deposit Insurance Credit Guarantee Corporation or DICGC Act.
As per the fresh amendments to the act, depositors in stressed banks that have faced regulatory action must receive insurance on their bank deposits — to the tune of Rs 5 lakh — within 90 days. The new rule will be applicable to all commercial banks and branches of foreign banks operating in India.
The 90-day period will be divided into two periods of 45 days. "The stressed bank is expected to collate all information regarding the number of claimants and claim amount and inform DICGC about it within the first 45 days. Within the next 45 days, DICGC is mandated to process the claim and make payment to each eligible depositor," Finance Minister Nirmala Sitharaman said during a cabinet briefing on July 28.
This rule will be applicable to stressed banks that have been placed under a moratorium by the Reserve Bank of India, Sitharaman said.
"Under DICGC Bill 2021, 98.3 per cent of all deposits will get covered and in terms of deposit value, 50.9 per cent deposit value will be covered. Global deposit value is only 80 per cent of all deposit accounts. It only covers 20-30 per cent of the deposit value," she said.
The finance minister also stressed on the fact that the deposit insurance coverage apply to banks that will be put under moratorium in future as well as those that are already under moratorium.
"We are not going retrospective. But banks that are presently under moratorium will come under this. And this will be the future process," she said.
The DICGC is a subsidiary of the Reserve Bank of India (RBI) and provides insurance cover on bank deposits. The act covers all public, private, cooperative and foreign banks in India, barring some specific deposits.