A Case For Mediation In Indian Insolvency Resolution Regime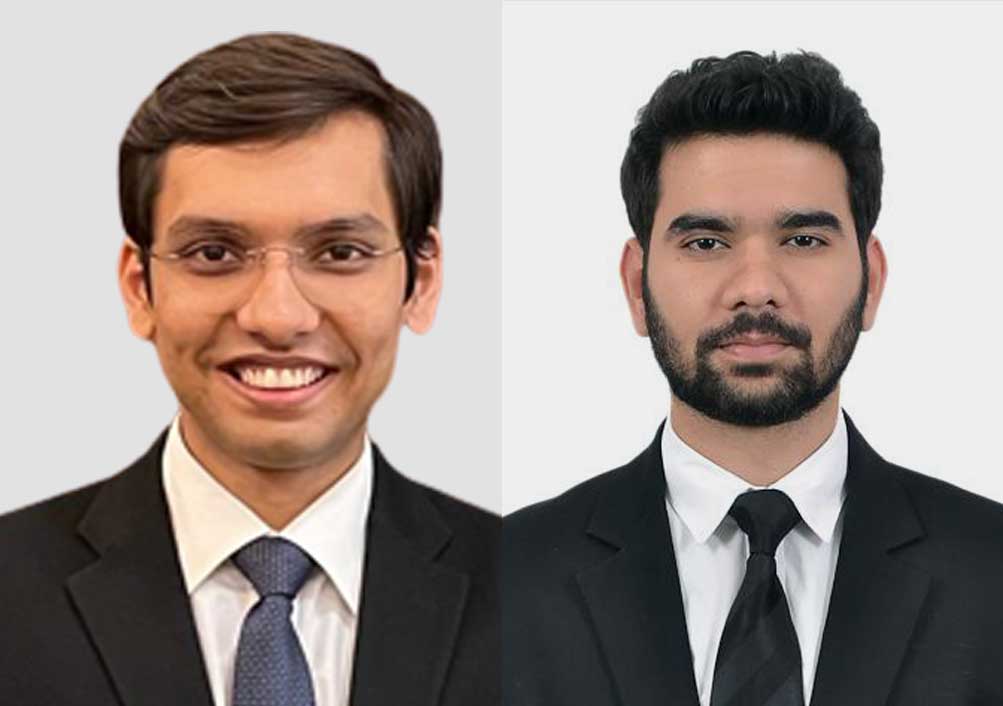 By Ameya Vikram Mishra & Balram

Linguistic philosopher Buckminster Fuller famously observed that "synergy" is the only word in our language that means the behaviour of whole systems unpredicted by the separately observed behaviours of any of the system's parts or sub-assembly of the system's part. Insolvency resolution through mediation is an obvious context for giving meaning to this definition of "synergy" as it furthers commercial sense as opposed to expensive litigation, often followed by liquidation.
Mediation offers several advantages in the process of insolvency resolution. It is a structured process where the mediator is responsible for engaging with various stakeholders and sustaining discussions between them. It allows the stakeholders to share their specific concerns and expectations from the resolution plan. This, in turn, allows them to share their capacity and constraints to compromise in a voluntary and risk-free process.
Why does India need to mediate insolvency disputes?
The synergy of mediation assists the parties in shifting from a claim-based resolution to an interest-based resolution that accommodates the needs of a varied group of stakeholders. Mediation cuts through the formal categorization of classes of creditors. This identifies particular needs of vulnerable categories of creditors who may not be in a position to wait or suffer an impairment, such as small businesses for whom the debtor is their only customer.
As courts are not involved in a mediation process, it offers greater flexibility not only procedurally but also concerning substantive terms, combining informal and formal restructuring options [1]. This often leads to viable commercial arrangements between stakeholders, which increases the probability of value maximisation of the corporate debtor.
Similarly, mediation permits out-of-the-box remedies which facilitates a resolution plan which is more likely to be beneficial for all stakeholders than a conventional resolution/settlement plan comprising asset sales and business interest reconsolidation. Accordingly, a resolution plan reached through mediation (as opposed to an adversarial process) is often more likely to be enforced and complied with by the stakeholders.
As an illustration, under the Insolvency & Bankruptcy Code, 2016 ("IBC"), operational creditors do not form part of the committee of creditors and thus do not vote on resolution plans for the revival of the corporate debtor. However, they often comprise relevant groups such as suppliers and employees. Bringing their issues to mediation will allow them to be heard. The method, emphasizing compromise and win-win possibilities, can aid in relationship preservation instead of litigation. Even if mediation fails to result in a resolution, it can nevertheless promote communication and dialogue between disputing parties.
Mediation is already being used to settle post-resolution issues such as the distribution of a trust created for settlement of creditors in class action claims (such as allotment of property in a development project) and transnational claims—where courts in multiple jurisdictions are involved for settlement of claim and recovery of assets arising in liquidation for creditors located in their respective countries.
What can India borrow from global practices?
India is one of many jurisdictions to confront this issue. The case for mediation in insolvency resolution is apparent from its adoption in various jurisdictions such as the United States, Singapore, Spain, the United Kingdom, and the European Union. Regulations for insolvency resolution in these jurisdictions incorporate mediation at multiple stages and as part of an array of resolution tools that strengthen an effective insolvency resolution framework.
United States
Mediation in insolvency resolution has been used most extensively in the United States. Bankruptcy courts use their inherent powers under Section 105 of the Bankruptcy Code to make rules for mediation insolvency resolution. This effort was consolidated by the Alternative Dispute Resolution Act of 1998, which mandated rule-making by the federal and district courts to use ADR in "all civil actions including adversary proceedings in bankruptcy." Courts in the United States have set up court-annexed ADR programs in bankruptcy resolution, with mediator panels of experienced professionals. The court can mandate mediation under these rules. Mediation has been used for single creditor claims [2], large group claims [3], restructuring plan negotiations [4], and in resolving disputes arising from claims against the debtor [5], recovery of assets of the company [6], as well as in preference actions [7], future claims against the debtor[8], etc.
A provision similar to Section 105 of the Bankruptcy Code may also find a suitable place in India's insolvency law framework.
Singapore
Singapore endorsed mediation into the insolvency resolution process in 2017 to address the same problem. The committee constituted for this purpose had recommended that Judges encourage parties to consider mediation in insolvency disputes. To facilitate this process, existing institutional mediation centers should have a panel of mediators with experience in cross-border restructuring.
Singapore utilized the existing infrastructure at Singapore Mediation Centre (SMC) and Singapore International Mediation Centre (SIMC) to turn them into a global mediation hub. In the case of Re IM Skaugen SE[9], the Singapore High Court emphasized the importance of mediation in insolvency resolution[10]. Establishing a mediation center like the one in Singapore will transform insolvency resolution in India.
Spain
Under the Spanish Insolvency Act, 2013, an insolvency mediator can be appointed in a pre-insolvency resolution process to resolve claims between the creditor and the debtor through the negotiation of a payment plan. If the mediation does not reach a settlement in two months, or on breach of the agreed plan, the insolvency mediator can request the start of insolvency proceedings before a court. A similar mechanism has been designed for small enterprises as well.
The strict timelines for the mediation process must also be adopted in India to ensure that the sanctity of the process is not defeated.
United Kingdom
The United Kingdom has a general policy on mediation as an adjunct to resolving all litigation before courts, including insolvency resolution. The Chancery Court Guide 2016, which sets out the procedures for the Chancery Division of the High Court, including the Bankruptcy Courts, requires the courts to, where appropriate, 'encourage the parties to use alternative dispute resolution,' including mediation and early neutral evaluation (ENE) during insolvency resolution. To enable mediation[11], the courts grant a stay on the proceedings, and the consent of all the parties generally guides the lengths of the stay.
Such practices to promote mediation may also be considered to be adopted by Indian courts even in the absence of legislation.
European Union
In the EU, mediation is used in structuring pre-insolvency workout plans, which are court proceedings aiming to finalize a restructuring agreement negotiated voluntarily and privately ('workout') but did not find the support of all required creditors.
The European Commission Recommendations[12] on a New Approach to Business Failure and Insolvency also suggests that insolvency resolution should be undertaken through the use of a mediator on a case-by-case basis. The World Bank Principles for Effective Insolvency and Creditor Rights Systems[13] also urge mediation in the pre-insolvency resolution/ workout process.
In addition to the foregoing, mediation to resolve insolvency disputes is also prevalent in jurisdictions such as France[14] and Belgium[15].
What can be changed in the existing IBC regime?
Mediation may be availed at various stages in the insolvency process by including specific provisions in the IBC.
Recently, the Supreme Court of India, in Patil Automation Private Limited v. Rakheja Engineers Private Limited, held that the statutory pre-litigation mediation under Section 12A of the Commercial Courts Act of 2015 ("Act") is mandatory. Any suit instituted violating the mandate of Section 12A must be visited with the rejection of the plaint under Order VII Rule 11 of the Civil Procedure Code, 1908. This power can even be exercised suo moto by the court.
The CIRP under IBC is initiated on a single default without demonstrating the corporate debtor's commercial insolvency. Therefore, it is submitted that a similar mechanism as specified in Section 12A of the Act should be incorporated in the IBC where both upon notice for payment of debt and after the filing of the CIRP application, the corporate debtor and the creditor in question can work to resolve the claims and disputes, if any, through mediation. Mediation at this stage of the proceedings may help eliminate insolvency applications intended for debt recovery, and invoking the full-fledged machinery of CIRP can be avoided.
In order to strengthen the mediation framework within IBC, it is indispensable that the National Company Law Tribunal ("NCLT") is conferred with powers to refer a matter to meditation. In exercise of this power, NCLT can direct the promoters and erstwhile management of the corporate debtor to settle through mediation by way of a scheme or plan that accommodates these claims and evaluate it through each creditor or class of creditors. Where the corporate debtor is able to address the multiple claims of creditors, mediation assists in this endeavor, thus ensuring that only genuine cases of insolvency proceed to the resolution process. Mediation at this stage helps renew communications between the debtor and the creditors, including addressing the creditors' resentment of the default and likely impairment and enabling forward-looking arrangements between them.
In circumstances where it is clear that the CIRP has been initiated on account of a lack of cooperation between parties, the NCLT must attempt to refer the parties to mediation. This may be permitted even at appellate stages of the proceedings if required. This is especially important when the corporate debtor is commercially viable and can be run as a going concern.
Further, efficiency and efficacy being the hallmarks of ADR, the mediation process mustn't be frustrated by undue delays. Thus, provisions for strict timelines for the mediation process, akin to amendments brought (in 2015 and 2019) to the Arbitration & Conciliation Act, 1996 ("Arbitration Act"), may be incorporated. A fast-track procedure envisaged under Section 29B of the Arbitration Act can also go a long way in ensuring the success of mediation in insolvency.
Way Forward for India
India possesses the necessary legal mechanism to promote mediation in the form of Section 89 of the Code of Civil Procedure, 1908, which encourages the resolution of disputes through appropriate ADR methods, including mediation. Even the Companies Act 2013 specifies the establishment of a panel of mediators to which the NCLT may refer relevant matters.
Nevertheless, the inclusion of necessary changes within the IBC remains a crucial decisive step for the success of mediation in this area of disputes.
Besides legislative changes in the IBC, institutional capacity in terms of qualified mediators with experience in commercial disputes is equally necessary. Establishing the International Arbitration and Mediation Centre in Hyderabad is a welcome step. However, it is important that the government provides necessary administrative support to such initiatives. The market for insolvency experts has proliferated in India, and permitting mediation with the CIRP process will encourage many insolvency professionals to qualify as mediators and assume these responsibilities.
The authors are presently working as Associate(s) in the office of Justice A.K. Sikri, International Judge, Singapore International Commercial Court and former Judge of the Supreme Court of India. The views/opinions expressed in the transcript are personal and do not represent the views of our employer or any other firm.
[1] See European Law Institute—Rescue of Business in Insolvency Law (2014-17), Available at:
https://www.europeanlawinstitute.eu/fileadmin/user_upload/p_eli/Publications/Instrument_INSOLVENCY.pdf
[2] In re Sacred Heart Hospital of Norristown, 190 B.R. 38 (Bankr. E.D. Penn. Dec. 20, 1995).
[3] The Lehman Brothers case. See also, Nancy A Welsh, 'Integrating Alternative Dispute Resolution into Bankruptcy: As Simple (and Pure) as Motherhood and Apple Pie?', Nevada Law Journal, Vol 11:397, Spring 2011, p. 397, on the difficult decisions arising in mass claims against the debtor in bankruptcy.
[4] In re Public Service Co. of New Hampshire, 99 B.R. 177 (Bankr. D.N.H. 1989).
[5] In re P.A. Bergner, Case Nos. 91-05501 to 05516, Order Approving Implementation of An Alternative Dispute Resolution Procedure Including Mandatory Mediation (Bankr. E.D. Wisc. Feb 11, 1993).
[6] See Dennis C. O'Donnell, Transnational Alternatives: Growing Role of Alternative Dispute Resolution in Transnational Insolvency Cases. This paper provides an account of using an Examiner as a mediator in the Eron bankruptcy and Lehman bankruptcy cases. Available at: https://www.iiiglobal.org/sites/default/files/transnationalalternativesgrowingrolesofalternativedisputeresolutionintransnationalinsolvencycases.pdf.
[7] In re Collins & Aikman Corp., 376 B.R. 815, 815-16 (Bankr. E.D. Mich. 2007).
[8] In re Piper Aircraft Corp., 376 B.R. 815, 815-16 (Bankr. S.D. Fla. 1994). Here future claims anticipated against the debtor company but not raised during the bankruptcy proceedings (that resulted in a resolution plan) were structured in trust. 100% of the claims that arose after the bankruptcy proceeding was settled through mediation.
[9] Re IM Skaugen SE, [2019] 3 SLR 979.
[10] The High Court held that, at para 98
"98. ….[T]he mediator can assist to iron out many of the wrinkles and creases that frequently erupt in a restructuring and which perhaps are not best resolved in the adversarial cauldron of the court. It is important that this be explored with vigour, as it seems to be as it seems to me to be self-evident that bridging differences and the trust divide is fundamental to a successful restructuring outcome…"
[11] Including settlement conferences by the Judges, who will thereafter cease to hear the matter unless all parties agree.
[12] European Commission Recommendations[12] on a New Approach to Business Failure and Insolvency, 12 March 2014, Vienna. Available at: https://eur-lex.europa.eu/legal-content/EN/TXT/?uri=celex%3A32014H0135, last accessed on 13 October 2022.
[13] Available at:https://www.worldbank.org/en/topic/financialsector/brief/the-world-bank-principles-for-effective-insolvency-and-creditor-rights, last accessed on 13 October 2022.
[14] The French Commercial Code has a three-stage process for insolvency resolution using mediation. Under 'Mandat ad hoc', a mediator is appointed by the court at the request of the corporate debtor.
[15] Under the Belgium Act on the Continuity of Companies, a company intermediary assists in negotiating between the company and creditors to restructure debts.
Disclaimer: The views or opinions expressed are solely of the author.